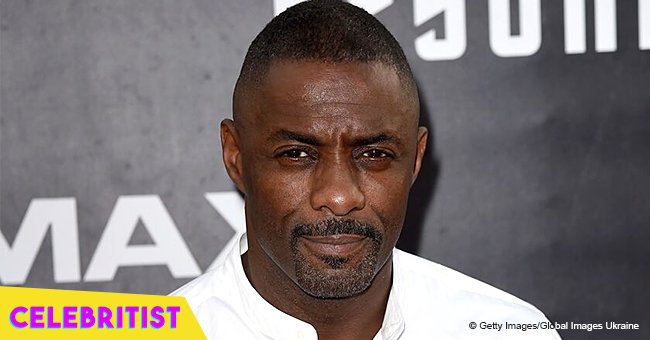 Idris Elba shares picture with his late look-alike dad and reveals how much he misses him
Idris Elba recently shared a photo of him and his dad showing how much he misses him. The actor also gave credit to his dad for allowing him to view life from a different perspective after his father's death.
Just this week, Idris Elba posted a photo on Instagram dedicated to his father. The photo of him and his father had the caption:
"I miss you man. You are my G."
His late father lost his battle with cancer four years ago, at the age of 72. It is also this event that made Idris realize that we really do only have one life to live. The "Luther" actor shared to The Red Bulletin how his father has always been his idol, always looking up to him, and then suddenly he was being taken away from him.
"I remember looking at him and being really baffled. That's it. The biggest influence in my life ends up in this box. He was only 72, and there was so much he wanted to do. So, I said to myself, 'When it's over, it's over.' There's no second chance. When the man calls you to go, it's time to go. But [expletive] that. Up until that point, I'll do whatever I want. I'll have a good time while I'm here."
Death is certainly a sad reality and an end everyone is headed to. There is no escape from death, as they say, but also, a death of someone can have an impact on another. If there's one thing Idris Elba learned, it is to value life and live it to the fullest, which is a beautiful perspective and thought.
Idris Elba recently played a role which was based on his late father. He found this both emotional and therapeutic as it was a fulfilling experience and character to portray. Elba claims he was very close to his father, which made it quite difficult to put away the emotions.
Now that his father is gone, Idris has been finding comfort in his fiancee, Sabrina Dhowre, who has been showing him all the good things in life. Because of the new outlook he has about life since his father passed away, he and Sabrina have been living their lives to the fullest, as their fans can see in their respective social media accounts.
"Happy birthday baby! You're my best friend, thank you for always making me laugh and filling my life with joy. So many big things planned, it's gonna be a crazy year for you, enjoy it!"
Please fill in your e-mail so we can share with you our top stories!