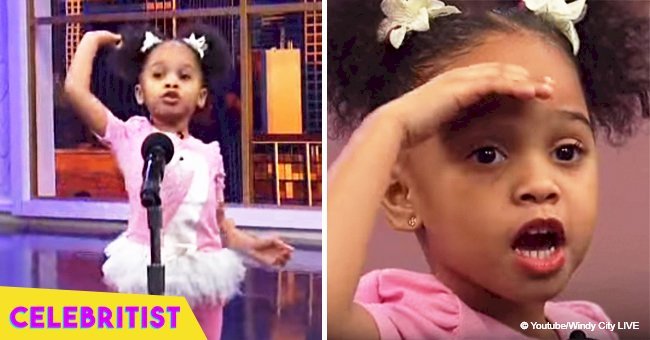 Girl, 3, steals hearts reciting poem 'Hey, Black Child' in viral video

Pe'Tehn Jackson left netizens across the world in awe with her recitation of "Hey, Black Child" at just three years old. Her mother made an even more shocking revelation about the talented youngster.
Three years ago, Pe'Tehn memorized the famous poem "Hey, Black Child" for a performance at her church. The video quickly went viral with people commenting on how she could pull off such a feat at a young age.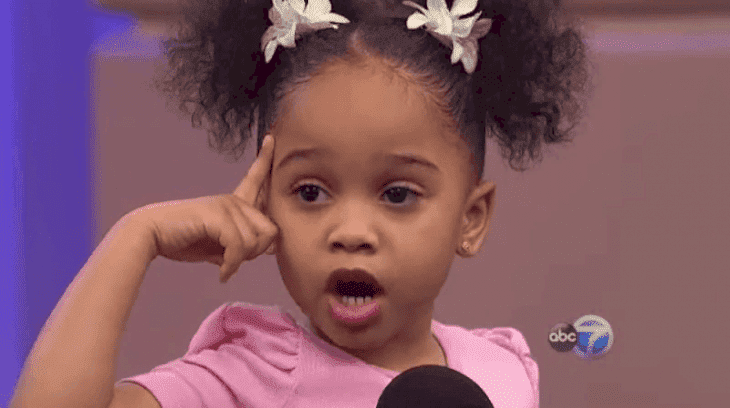 YouTube/Windy City LIVE
Pe'Tehn and her parents, Shaun and Andrea, were invited to the daytime talk show, "Windy City Live," where the little girl proved she wasn't a one-hit wonder. Asked how long it took her to memorize the poem, Pe'Tehn told a shocked crowd: "One week."
The show's anchors asked Shawn and Andrea how their three-year-old could already read and write and that's where things got interesting. Andrea told the audience that Pe'Tehn had been reading since she was 18 months old.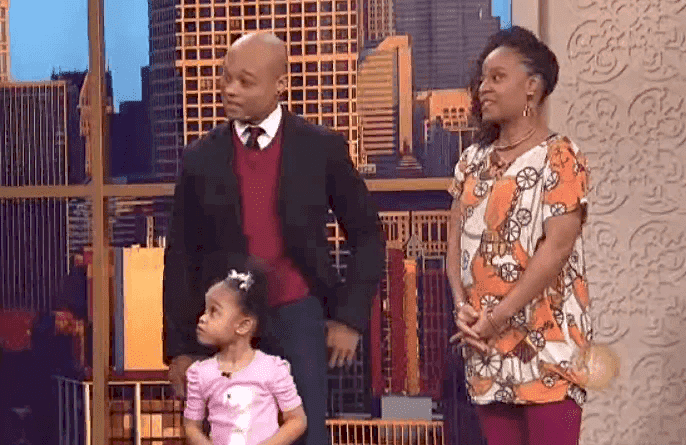 YouTube/Windy City LIVE
"It happened way before she even came out of the womb. I was a YouTube fanatic, so I played a lot of phonics, and I would listen to them on my stomach for like 20 minutes a day." Andrea explained.
After she was born, Pe'Tehn, whose parents are both in Education, was exposed to sight words and language displayed around the house.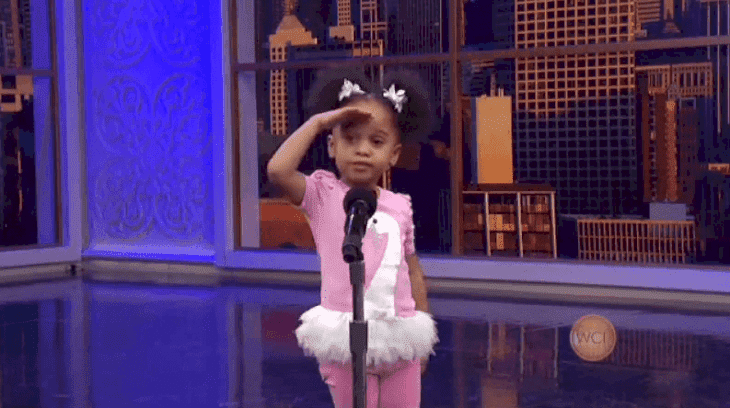 YouTube/Windy City LIVE
The confident toddler proceeded to give another impressive performance of her poem, complete with hand gestures and facial expressions.
"Hey Black Child

Do you know who you are?

Who you really are

Do you know you can be?

What you want to be…"
Pe'Tehn began and went on to recite all four stanzas.
Although the poem is often attributed to Countee Cullen or Maya Angelou, some sources insist that it was written by Useni Eugene Perkins, a Chicago-based poet, playwright, and youth worker.
Pe'Tehn Jackson should be six years old by now, and we're hoping she has more poems up her sleeve.
Go, Pe'Tehn!
ANOTHER CHILD COMMITS WORDS TO MEMORY
Six-year-old Charity Joy is another viral sensation who wowed the internet after adapting a popular song to promote her Girl Scout cookies. She created and memorized new lyrics which she sang to the instrumentals of Childish Gambino's "Redbone."
Please fill in your e-mail so we can share with you our top stories!