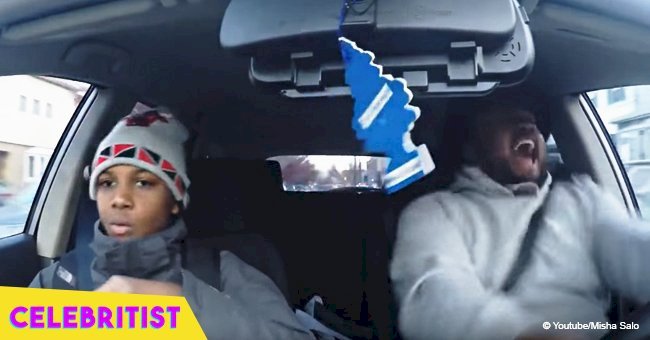 Father drives his son to school and goes crazy when song comes on in the car

A man was taking his son to school in his car when "Ante Up" by M.O.P feat. Busta Rhymes started playing on the radio. The father reacted in a way his son never expected.
The video, which is on Misha Salo's YouTube channel, began showing the father, who was wearing a grey Nike hoodie and a black hat, clearly excited by the song, while his son, who was eating cereal, was unimpressed.
When the beat of the song dropped, the "responsible" person in the vehicle started singing and yelling while driving, but his son was unbothered, just as if he had seen his father doing that several times before.
The man, known as Queenzflip on Twitter, apparently couldn't believe his son wasn't sharing his excitement, so he took his dance to the next level.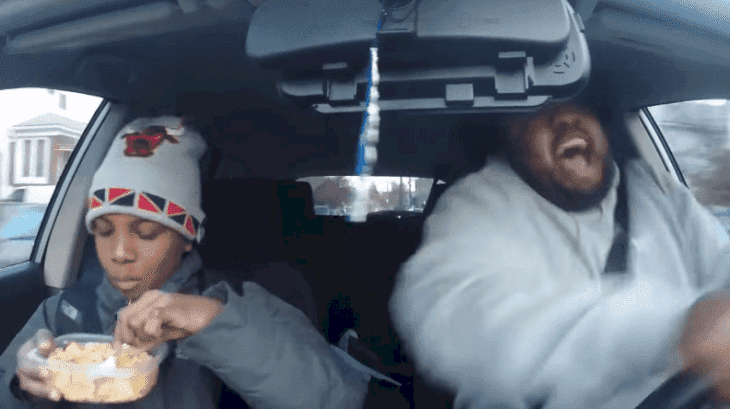 Source: YouTube/Misha Salo
AN EXTREME REACTION
He hit the cereal bowl from the bottom and spilled the entire breakfast on the child's clothes and the vehicle's seat. Queenzflip then pulled the boy toward him while he kept screaming and driving.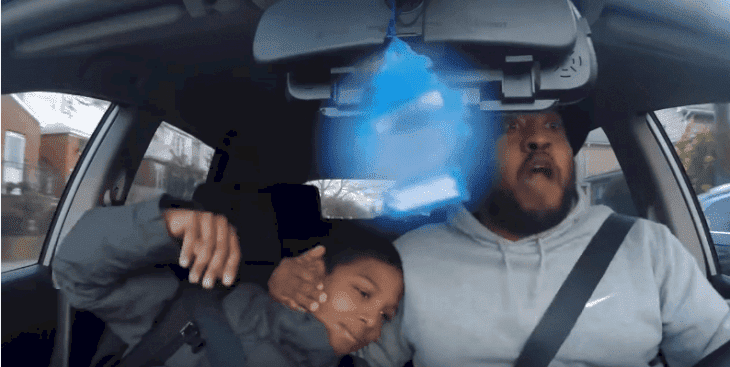 Source: YouTube/Misha Salo
A SURPRISED BOY
The extravagant father rocked the boy's head back and forth, took his beanie off, and grabbed him from the back of his neck as the music kept playing. After that, he picked the beanie up and threw it at his own face.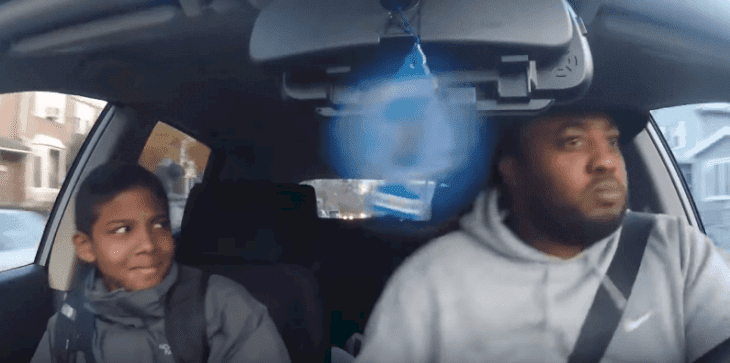 Source: YouTube/Misha Salo
While holding it with his mouth, Queenzflip kept dancing and driving, and finally tossed it at the boy's chest. The video ended with the father still excited over the song and the boy with a slight smile on his face.
A CALMER REACTION
Something similar happened in a supermarket when a senior lady listened to Stevie Wonder's hit song "Part Time Lover," and she couldn't prevent her body from dancing.
Other customers didn't pay attention to the music as they checked out of the supermarket, but the unidentified lady made sure to share her high-spirits to those around her.
When a young man was paying for his goods, the woman asked him "Are you my part-time lover?" to what the man couldn't help but burst into laughter. The video has more than 39,000 views in YouTube.
Please fill in your e-mail so we can share with you our top stories!