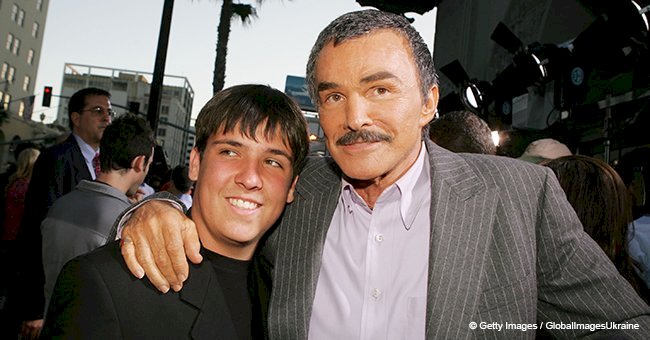 Burt Reynolds omitted adopted son Quinton from his will

Instead, the late actor, who was worth around $5 million, chose his niece to be left in charge of his estate, as it is written in Reynolds's testament, signed in 2011.
Burt Reynolds's Will was filed in a Florida court on September 17, as The Blast, which obtained a copy of the documents, reported. It has surfaced that the star's niece Nancy Lee Brown Hess was named the representative of the estate.
30-year-old Quinton Reynolds is the only son of the Hollywood icon, adopted by Burt and his second wife, actress Loni Anderson. Read more on our Twitter account @amomama_usa
But this doesn't mean that Burt wanted to disinherit Quinton, as the "Magnum PI" actor created a trust for his son's benefit long before his death, something that, according to TMZ is usually done to avoid taxes.
As the news outlet puts it, all of Burt's assets are in the trust, so, even if Hess is the one in charge of handling the Trust, all the money will still go to Quinton.
"I intentionally omit him from this, my Last Will and Testament, as I have provided for him during my lifetime in my Declaration of Trust."
-Burt Reynolds, Last Will and Testament, 2011.
The "Smokey and the Bandit" star passed away on September 6, at 82, due to a cardiac arrest, after struggling with heart problems for years. He was famous for films like "Deliverance," "Boogie Nights," and "The Cannonbal Run."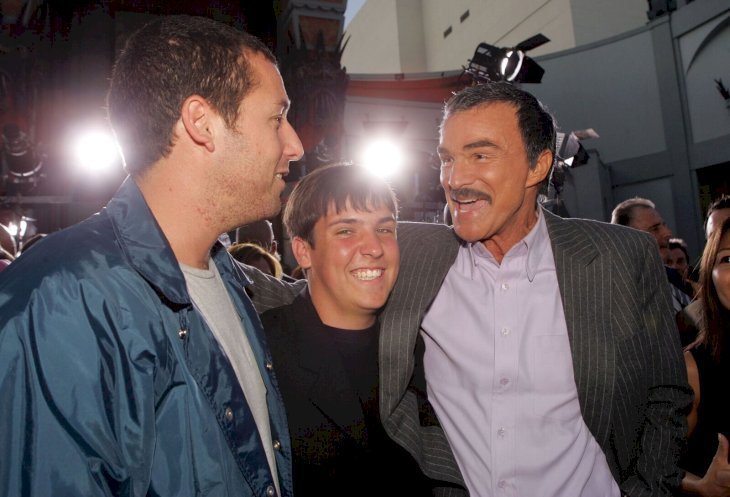 Source: Getty Images.
Before marrying Anderson, with whom he stayed together with for 12 years, he was Judy Carne's husband from 1963 to 1965. But there was a name that was always linked with Burt: Sally Field.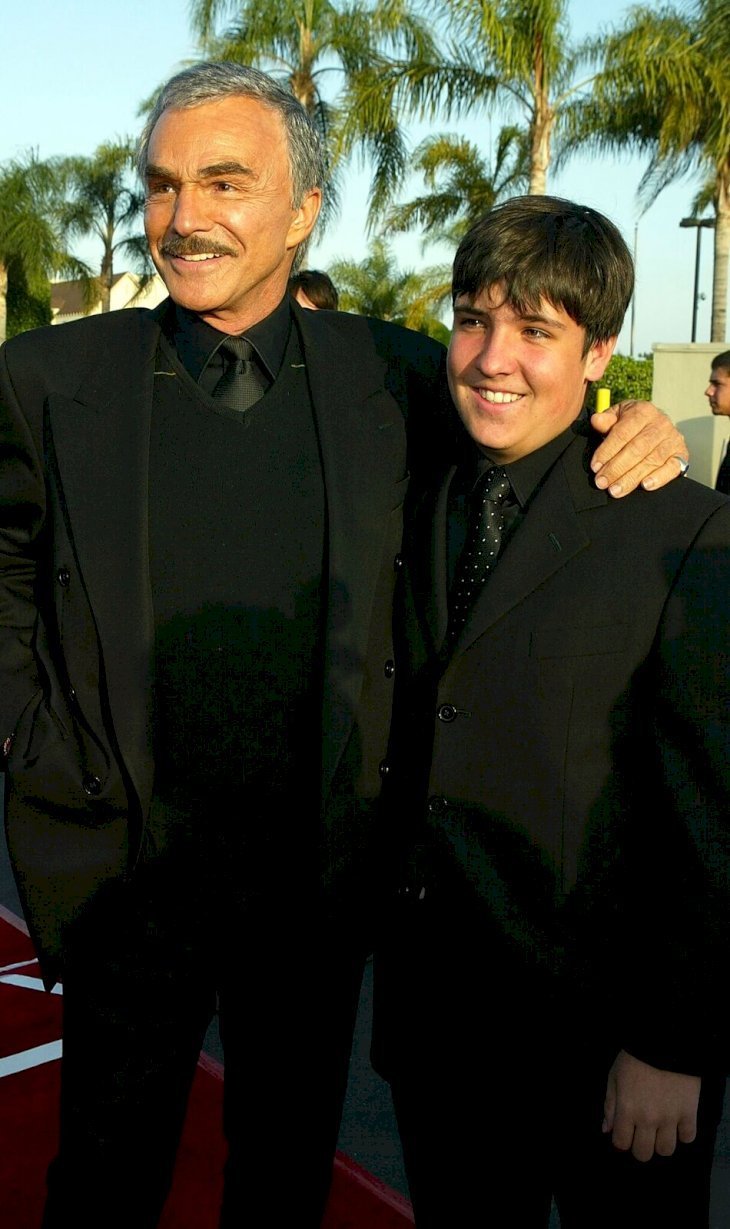 Source: Getty Images.
The actress, now 71, first met on the set of "Smokey and the Bandit" the 1977 classic film on which she and Burt starred together for the first time. They entered a short but intense romance that ended in the 80's.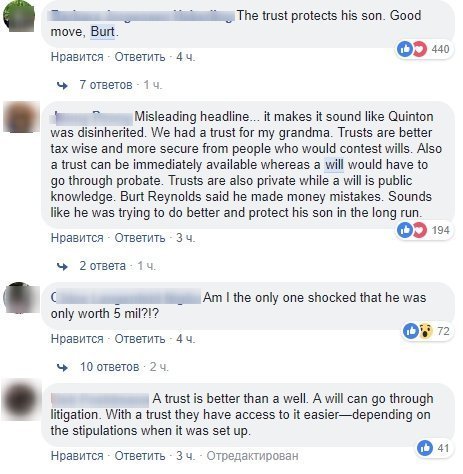 Source: Facebook.
But even if the actor never ceased to talk about her in many of his media appearances, Field has revealed that she didn't talk to him for the last 30 years of Burt's life.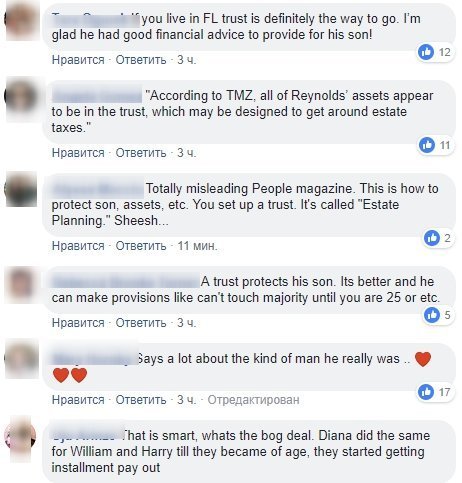 Source: Facebook.
Field shared this during an interview with "The View" on September 18, as she talked about her new memoir titled "In Pieces." Even if the actor was left as a memory to her, it is one that will stay with her until the end.
"There are times in your life that are so indelible, they never fade away. They stay alive, even forty years later. My years with Burt never leave my mind. He will be in my history and my heart, for as long as I live. Rest, Buddy," wrote Field.
In her upcoming book, Field opens up about some sensitive issues about her relationship with the late actor, and as sad at his passing makes her, she said to be "glad" that he won't read her memoir, which could have hurt his feelings.
Please fill in your e-mail so we can share with you our top stories!