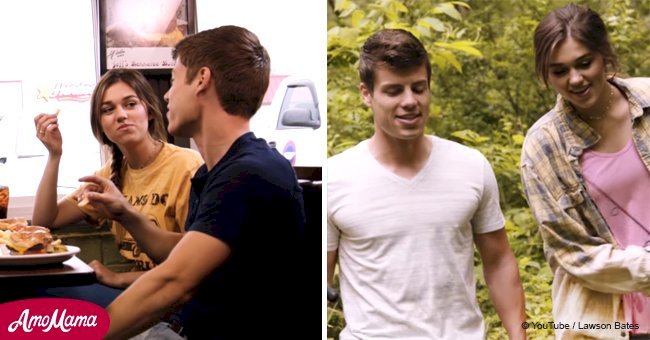 Sadie Robertson stars in emotional music video 'Past The Past' from Lawson Bates
Spotlite for Sadie Robertson stars in rising country singer, Lawson Bates' official music video.
"I didn't know who to ask to be the actress in the video."
Sadie Robertson was recommended by Lawson's mutual friend and soon Sadie would star in an emotional music video that would make her a star.
Follow us on Twitter @amomama_usa to see the official video and pictures of Sadie and Lawson bonding.
Lawson Bates is known as a rising star in country music and his first radio single from his album, "What Country Means To Me", was "Past the Past". You can watch him performing and keep up to date with the young, talented country singer, who wrote his first song at the age of 25.
"It was important for the treatment of the video to visualize what the song meant to me when I wrote it," Bates told Country Rebel. "I wanted the audience to be able to relate."
His talent grabbed the attention of several producers in Music City, and he decided to create a music video that would be close to his heart and those who could relate.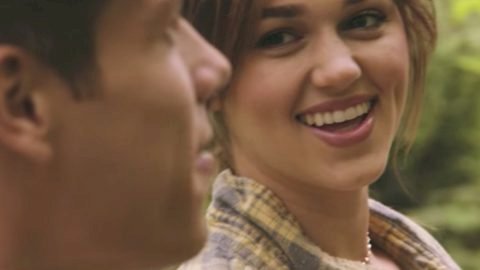 Sadie
The high school used for the film shooting was in Manchester, Tennessee. Sadie's role was that of Lawson's girlfriend and were meant to be high school sweethearts.
As many love stories go, they were torn apart by the struggles of life choices that Lawson had to make as a football player. Wanting to further his career in sports, he failed to give his girlfriend the attention she deserved and their relationship suffered.
You would never think that Sadie and Lawson had met two days before filming as their connection was incredibly real and there was a visible connection between them. Sadie not only had the9 look and charm, but she also had the personality to match.
HERE'S "WHEN I PRAY FOR YOU" MUSIC VIDEO TO GET YOUR TOES TAPPING
"Sadie has such an outgoing personality. You feel like you've been friends with her your whole life," Lawson said. "Another reason we clicked was because we connected on such a personal level. The song was a heartbreak song and we were both getting over something, dealing with things in our personal lives. We use what was going on in our own lives to capture the emotion in the song."
SADIE HAS A STEADY FLOW OF FANDOM GROWING

Fans of Sadie
"The football coach said, 'We're gonna have to call this off. I can't have my players getting sick,'" Bates said. "In the end, the rain actually turned out to be a blessing in disguise because it added to the drama of the video."
THE COUPLE HIT IT OFF LIKE TWO OLD FRIENDS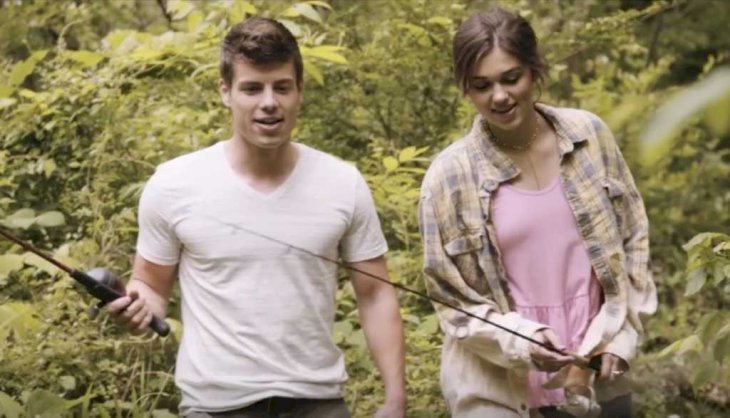 Lawson
Making music videos don't always run as smoothly or go according to plan. There were a few bumps along the way even though Sadie's performance went off without a hitch.
They ran a very tight schedule and involved a lot of the community where the video was filmed. The venue included the Coffee County High School football team and various extras from the community but the weather was not on their side as thunderstorms threatened their filming plans.
"PAST THE PAST" OFFICIAL MUSIC VIDEO
Lawson had a different approach on filming this music video. He used two separate film crews and the behind-the-scenes were captured for his family's television show "Bringing Up Bates" which were an added addition to the crew he that were already hired for the music video.
Lawson Bates was proud to be a country singer who had a supportive team that continued despite all odds to make the video happen and fanbase that loves country music as much as he does.
You can get more info about Lawson and Sadie here and follow Lawson's updates on his music career.
More on Sadie Robertson here where she talks about her new boyfriend. Sadie shares who he is and where they met. She's head over hills for him and poses happily for the camera for all to see as they focus on making their a dreamy event.
Please fill in your e-mail so we can share with you our top stories!