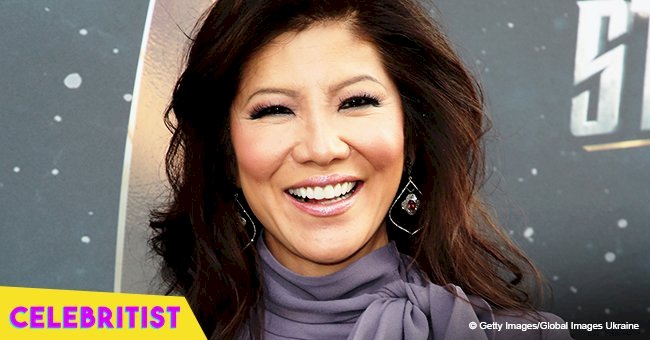 Wendy Williams and more daytime hosts react to Julie Chen's exit from 'The Talk'

Wendy Williams and other well-known daytime hosts debate over thoughts on Julie Chen's surprising exit from "The Talk".
On their recent segments, bigtime daytime hosts discussed the recent sign off of a long time talk show host, Julie Chen. Shows such as "The Wendy Williams Show", "The View", "The Real", "Today Show", and "CBS This Morning" all included the news and a few reactions towards the choice of Julie to step down after nine years on "The Talk".
Julie announced on the set of Big Brother:
"Right now I need to spend more time at home with my husband and our young son, so I've decided to leave The Talk. I want to thank everyone at the show for the wonderful years together. I will always cherish the memories we shared. Most important, I want to thank you, the viewers, for allowing me into your home every day. It was a privilege that I will forever by grateful for."
The decision to quit the show is apparently because of on-going allegations toward her husband, CEO, and Chairman of CBS network, for sexual misconduct.
Hosts from The View gave notice to how Julie signed off on her last airing as "Julie Chen Moonves" instead of her usual "Julie Chen," which they believe is a statement that she is supporting her husband throughout the difficult time. The support was felt from the hosts as they wished Julie well. Abby Huntsman herself shared:
"What I would love for her to do is to use that opportunity to be transparent, to be real, to people about what maybe she's been through."
On the other hand, talk show hosts Loni Love and Adrienne Bailon from "The Real" had different reactions and disagreed with Julie's decision to support her husband. Loni said:
"My heart goes out to the victims, OK? There are 12 women accusing him. One thing I want to say before we even – the women at The Talk – Sheryl Underwood, Sara Gilbert, Eve and Sharon Osbourne. Those are the nicest women. We at this table with you guys the best. And I think it's appropriate that she leaves."
Also showing disagreement to Julie was Wendy Williams who in fact even questioned the sincerity of Julie as she shed tears. According to Wendy:
"In my opinion, she wasn't crying because of the cast and crew and the staff and stuff. She was crying because now she has to go back to that compound and deal with that man and try to keep her son out of it. And there is no compound to me that is big enough."
All the comments and reactions from the different TV personalities were all pretty reasonable – coming from different points of views. The issue at hand, which specifically includes the allegations against Julie's husband, is something women do not take lightly. Everyone is aware that feminism and women's rights have been taking a step further in the past years which only makes this topic a sensitive one.
The "Me Too" movement has been prominent in Hollywood in the past few months, and it has given men and women a platform to stand up for themselves and their abusers. Now that her husband is involved, Julie has decided to step down and be with her husband in this difficult time, not just because he is being accused, but because of what this means for their marriage now that people are accusing her husband of being a predator.
Please fill in your e-mail so we can share with you our top stories!