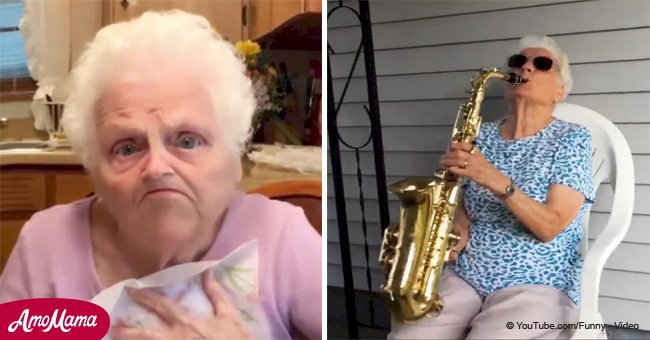 92-year-old grandmother and 26-year-old grandson go viral (video)

A 92-year-old grandmother is taking the world by storm. Her grandson, Ross Smith, shares all her hilarities online and the duo has a large following already.
Ross rose to fame five years ago when he made six-second video clips on Vine, and soon moved over to Instagram, where he has 2.3 million followers.
He began recording his grandmother, Pauline Kana, and his audience fell in love with her. From their jokes about watching porn and using drugs to playing musical instruments. On one of the clips, he recorded her chugging wine. She loves to dance too and puts people half her age to shame.
Kana celebrated her 92nd birthday back in August, and Ross said on Instagram: "Happy birthday Grandma. You have made the world a happier place. You have made me a better man. Cheers to many more amazing years. Go slay the day Queen!"
The duo is currently in Mexico on vacation. But before we show you their hilarious videos, allow us to introduce 5-year-old Heavenly Joy who blew the judges away during a performance on "America's Got Talent" three years ago.
Before she even started singing "In Summer" from the Disney film "Frozen," the audience realized how charming and energetic Joy was. She also told the judges that she loves to tap dance and swim, and added: "I would go swimming right now!"
She won both judges and the audience over once again when Joy said what she would be doing with the $1 million prize money should she win: to buy clothes for poor people! From behind the stage, the show host told her parents that they raised her right.
When it was time for her performance, she told Howard Stern that she would sing while tapping. He commended her for trying something so challenging. She received a standing ovation, and Howard Stern said Shirley Temple lives in her. She went through to the following round! See her performance below.
Here are their videos. Which one do you like most?
1. 92-YEAR-OLD GRANDMA
2. 5-YEAR-OLD GIRL
Please fill in your e-mail so we can share with you our top stories!