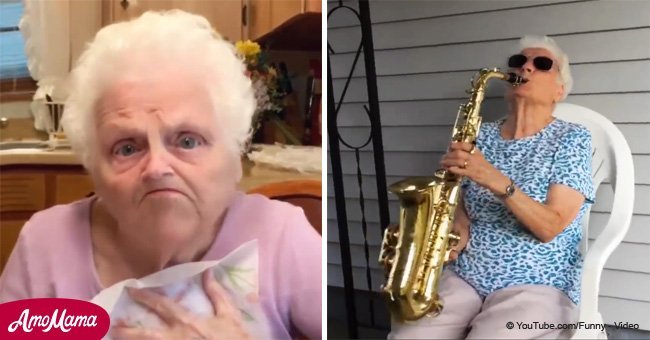 91-year-old grandmother and 25-year-old grandson go viral (video)
After realizing how funny his grandmother is, this young man has collaborated with her on many occasions to create compilation videos of their funniest moments together.
25-year-old Ross Smith and his 91-year-old grandmother, Pauline Kana, went viral after a number of hysterically funny video clips of them surfaced, making jokes, pulling pranks, and even getting Kana to dance in a way no 91-year-old would.
Despite her age, Kana has seemingly gained social media stardom as a result of her antics with her grandson, and says people in stores come up to her because they recognize her from the video clips.
This all started five years ago when Smith was in college during the heydays of Vine. The then-20-year-old got into making the six-second clips, and amassed a sizable following as a result of his success on the platform.
Although Vine has seemingly vanished, his followers still remember him, and migrated to follow him on other social media sites after he moved his new videos across to different platforms.
His grandmother got involved for the first time when he asked her to block one of his basketball shots for a clip he was filming, and his audience absolutely loved it.
"My brand just turned into me and Granny taking over the world," Smith said.
The duo now have an impressive 15 million followers across their social media pages, which includes more than 4.6 million followers on Facebook and over 2.1 million followers on his Instagram page.
Smith and Kana also won a $100,000 cash prize from 9GAG in their "fun off" contest, for which they got almost 250,000 likes to beat out over 17,900 other videos.
"Our humor is universal," Smith said. "Everyone knows Granny is funny."
Kana pulls funny faces, dances along to modern pop songs, sings along to lip sync battles, and even pretends to play instruments for her grandson's videos.
While the clips were originally just for fun to make people laugh, Smith has recently managed to turn their humor into a profitable business for both himself and Kana.
Please fill in your e-mail so we can share with you our top stories!