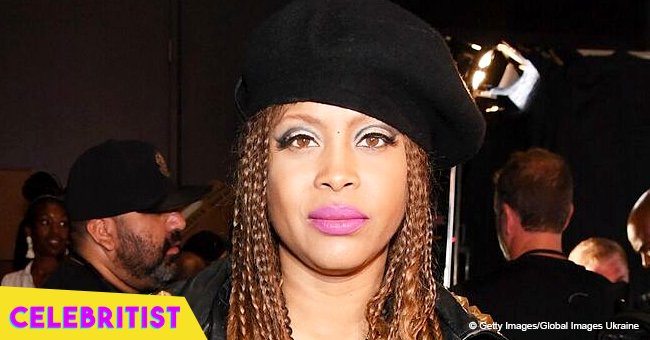 Erykah Badu's grandmother is a 91-year-old beauty flashing her sweet smile in pic
Erykah Badu has always been proud of where she came from, always sharing snaps of her family whenever she can. Now, she shared a beautiful photo of her, and her 91-year-old grandmother whom she says is just like her, except when it comes to their mouths.
It's no secret that Erykah is extremely close to her mom. She has been sharing great moments between the two of them, and it's clear that she is one of her heroes. That might also explain the great relationship that Badu has with her maternal grandmother Thelma, whom she says has endured "91 summers and still going strong".
Explaining the resemblance between their faces, she says that the only thing they don't have in common is her mouth, which she inherited from her father. However, everything else seems the same.
"I don't have her mouth but my nose is the same. Our eyes are curving in the same direction. Gravity pulls them down toward our cheeks. Our moles are in different places but close to our eyes. This is definitely my daddy's mouth. We both still have all of our own teeth."
Aside from their physical resemblance, the singer also noted how she inherited her grand mother's reasoning and unwavering faith, which has made it easier to get through all their challenges and difficulties.
"I share her sound reasoning and have inherited her unwavering faith in her own intuition. Come [expletive] wit us. Thelma and Badu. (91 summers and still going strong). #maternalgrandmother"
Meanwhile, Erykah's mother Kolleen Gipson, known as Queenie, is making the 60's look like the new 40's. Her mother continues to look stunning, proving that age is just a number. She previously worked as a theater actor, before having to quit her job to raise her three children. However, this was something that she did not want her children to follow.
In an interview with OkayPlayer, she said that she always told her kids to find their passions.
"Find your passion and you make sure you can make money doing that. Anything that they did that was artistic, whether it was singing or dancing or even being a cheerleader or writing or whatever, I encouraged that–because I just didn't see them with 9 to 5 jobs. Although there is nothing wrong with it, because that's how we ate. But I just saw something different for them."
That's exactly what her children, especially Erykah did. She pursued her singing passion and has been successful ever since.
Please fill in your e-mail so we can share with you our top stories!