Twin baby girls dance ecstatically to their mom's singing in viral video
Lola Adebayo was singing to her twin girls as part of their usual bedtime routine, but she did not expect the girls to outshine her performance and become internet stars while at it.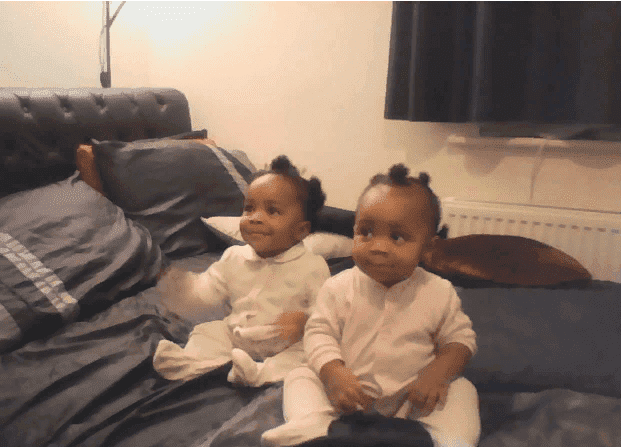 In a 29-second video posted on Adebayo's YouTube page, eight-month-old twins, Amel and Amira are sitting on the bed in their cute onesies. The girls are smiling, but it's nothing compared to their reaction when Adebayo breaks into a song.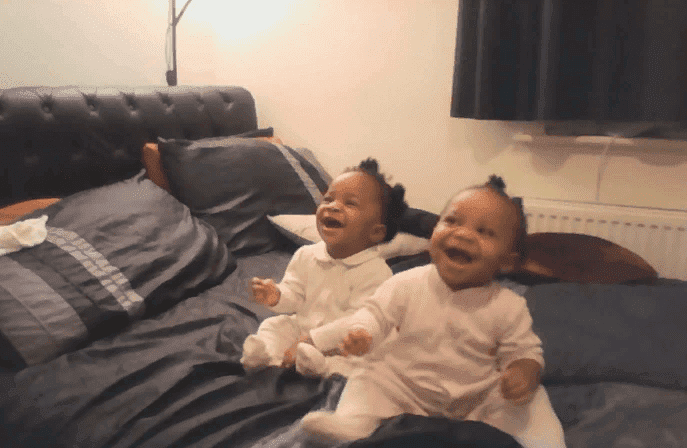 It's the theme song for the BBC soap opera, "EastEnders," and the girls are apparently partial to it. Their excitement is visible as their faces light up and they break into broad grins. They flail their arms and bop their heads. At some point, it even looks like they're doing a choreographed sideways shimmy.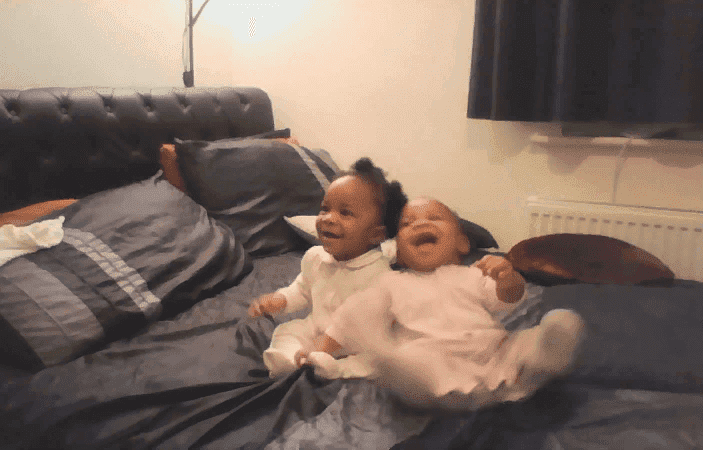 Adebayo, a digital designer, living in London, told BuzzFeed that Amel and Amira love dancing and singing along with their mommy before bed. She also said she performs for them every night. On their love for the "EastEnders" theme song, she agreed:
"For some reason, they love it so much. Whenever I sing it they stop whatever it is they're doing, which includes crying, just to dance along."
"As a pair, they are adorably funny and amazing to watch, especially when they interact with each other and make each other laugh," she added.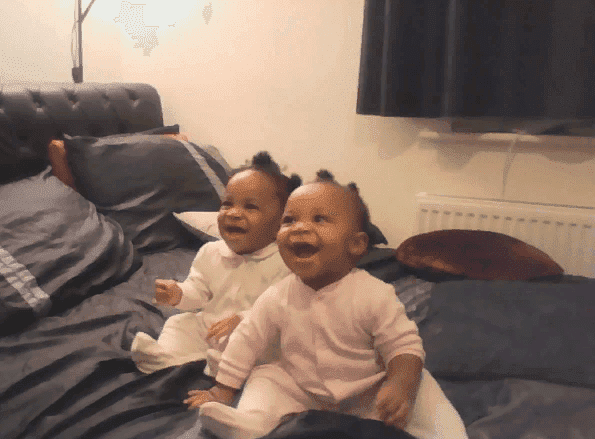 Within two months of posting, their video garnered over one million views on YouTube. Right now, they are up to 4.8 million.
If you're having a bad day, we advise you to press play on Amel and Amira for a little pick-me-up. It's already worked for tons of people around the world. As Adebayo revealed:
"I've got tons of messages from people thanking me for putting the video up, congratulating me and some really touching messages from people going through tough times and saying the video has really made them happy."
DANCE IS GOOD FOR THE SOUL
Another youngster that warmed hearts with her vibrant dance steps is the tap dancer who chose to ditch her group's choreography for the rhythm of her heart. 
She ended up stealing the spotlight and going viral with her unsynchronized moves.