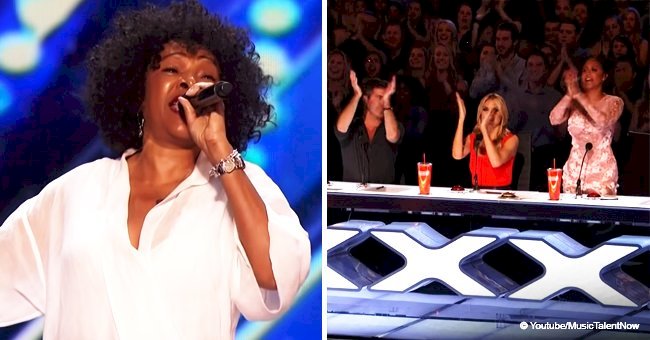 Woman, 62, was stopped by Simon Cowell but blew the audience away with her 2nd song in viral video
62-year-old Ronee Martin looked devastated after "America's Got Talent" judge Simon Cowell cut her off mid-performance. It turned out he was doing her a favor though because what she sang next was mind-blowing.
Martin's answer to Cowell's "How old are you?" drew a collective gasp from the audience, but the contestant was unfazed. Indeed, she had a sunny personality that would beat that of any teenager. Cowell didn't seem to mind either, because he simply said:
"For me, it doesn't matter how old you are. If you've got it, you've got it."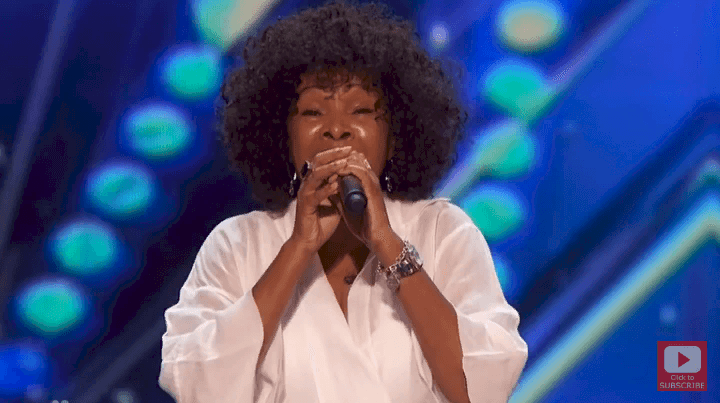 YouTube/MusicTalentNow
A confident Martin went on to audition with Bonnie Raitt's "I Can't Make You Love Me." Seconds into her rendition, the music was cut off, and a once-peppy Martin became slightly subdued. The audience grew quiet, and even the other judges appeared nervous, waiting to hear why Cowell had stopped her audition.
SECOND TIME'S THE CHARM
"Ronee, I don't think that song was right for you," he said. "What else have you got?"
"I have 'Natural Woman,'" Martin responded, and went on to perform Aretha Franklin's classic tune.
The difference was clear. One line into the song and the audience burst out in cheers with a standing ovation. Her impressive vocals, combined with a 'never-say-never' attitude made Martin one of the best contestants of the day.
Cowell grinned openly, apparently justified in his earlier decision.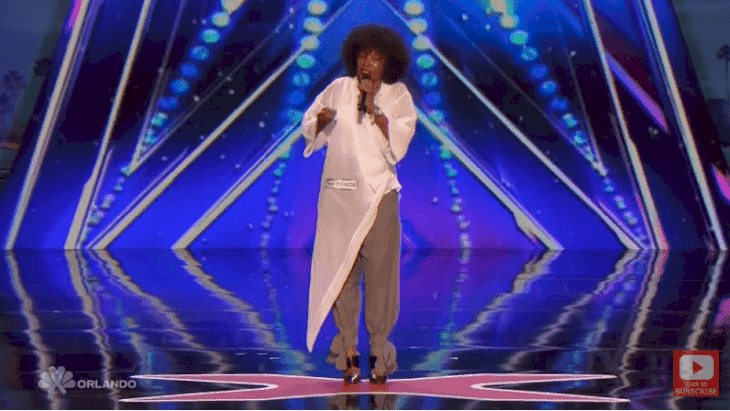 YouTube/MusicTalentNow
UNANIMOUS APPROVAL
By the end of Martin's stirring rendition, every judge had a smile on their face, with Mel B giving her a standing honor.
"That second song, you really showcased what a talented singer you are," she said. "And when that chorus hit, you took it all the way."
Comedian Howie Mandel also had glowing words for her:
"I think it was unnatural. It was beautiful. You were spectacular, and you should be a star."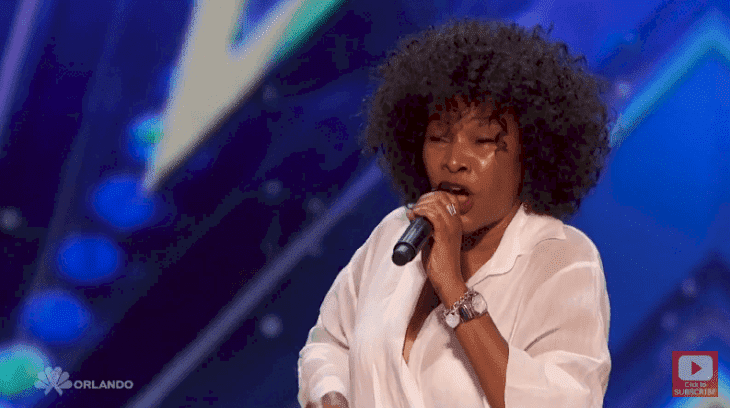 YouTube/MusicTalentNow
It was Cowell's remarks, however, that had Martin overwhelmed with joy:
"You have an amazing voice [and a] fantastic personality. …and the whole idea of this show is to give people like you a chance other people wouldn't give, because I can't deny the fact that you have a fantastic voice. …and a great spirit."
Martin, a native of the now-defunct town of Columbia, could almost not believe her luck. She would later describe her audition as an out-of-body experience. She also said:
"The experience has been an amazing high. It has reminded me that I am still alive. It has rekindled a fire that I thought was gone, and has been most humbling."
AUDITION GONE WRONG
Unfortunately, not everyone who chose an Aretha Franklin tune received Cowell's approval. Christina Wells' rendition of "Natural Woman," according to the strict judge, was over-orchestrated. You can read Wells' story and watch her audition here.
Please fill in your e-mail so we can share with you our top stories!