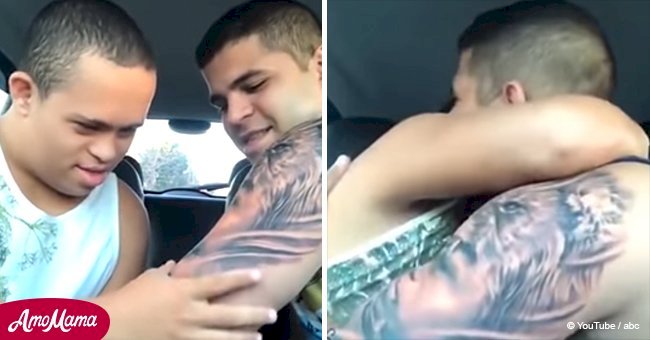 Man gets tattoo on his arm of little brother with Down's syndrome and his reaction is pure love
A brother's love for his younger brother becomes apparent in a viral video, and it is melting the hearts of the people on the internet.
A video uploaded to YouTube sees a man showing his little brother with Down syndrome his new tattoo, which has the image of the disabled brother crafted on it.
According to a report from Newsner, the video of the touching moment between the two brothers was posted for the first time by their mother on Facebook. The post has since been removed.
In the Facebook post, Sheila wrote, 'Look at my puppy's reaction to the beautiful tribute, his face tattooed inside a lion's mouth. The video is EXCITING. That's why I saw Rafa asking Erick to make brave face.'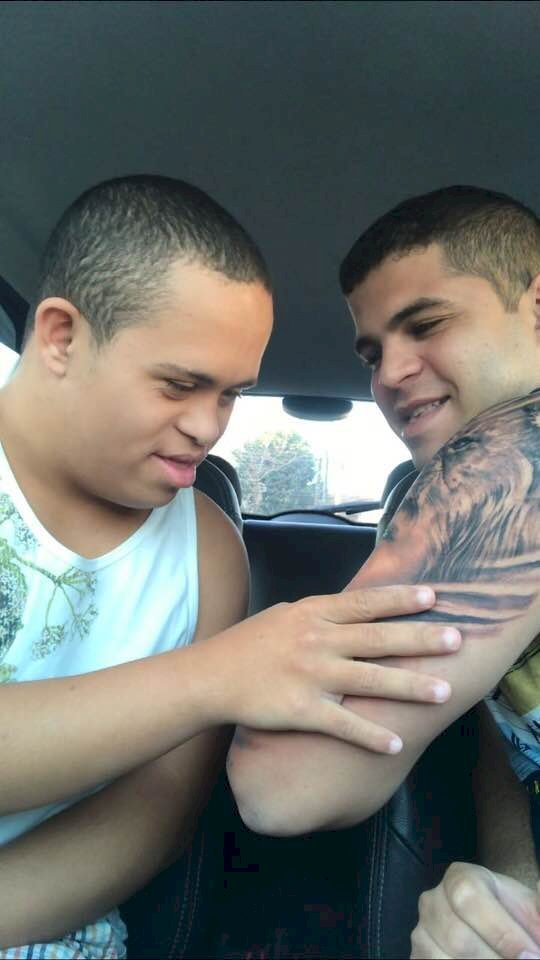 Source: YouTube/abc
Follow us on Twitter to learn more.
Mom Soares Sheila's shared video begins with the older brother, Rafa, showing his little brother, Erick, his tattoo, and the little brother with Down syndrome is absolutely overwhelmed by the gesture.
He keeps on staring at the tattoo for a long time, speechless, before finally planting a sweet kiss on his brother's lips.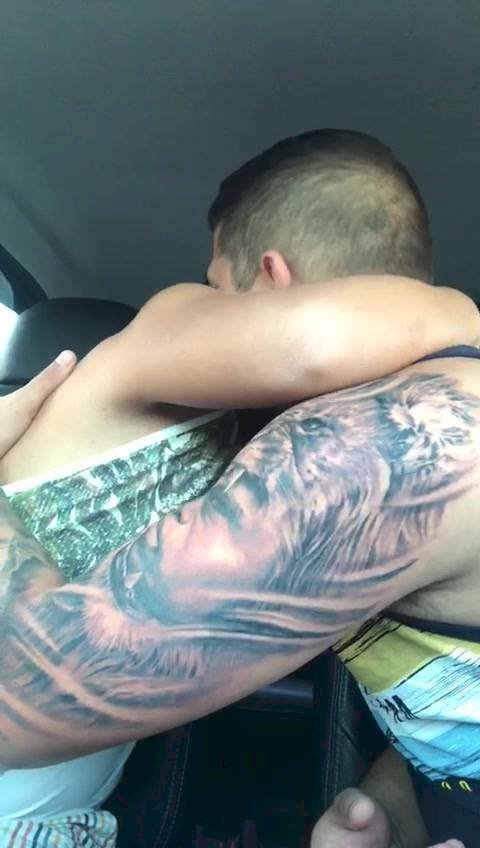 Source: YouTube/abc
Erick then caresses the tattoo for a while before looking back at his brother's face and giving him a warm embrace.
Rafa's tattoo is a likeness of Erick's face crafted inside the mouth of a lion, perhaps representing the immense courage that his younger brother possesses. It sure impressed Erick and he seems to be delighted by the representation.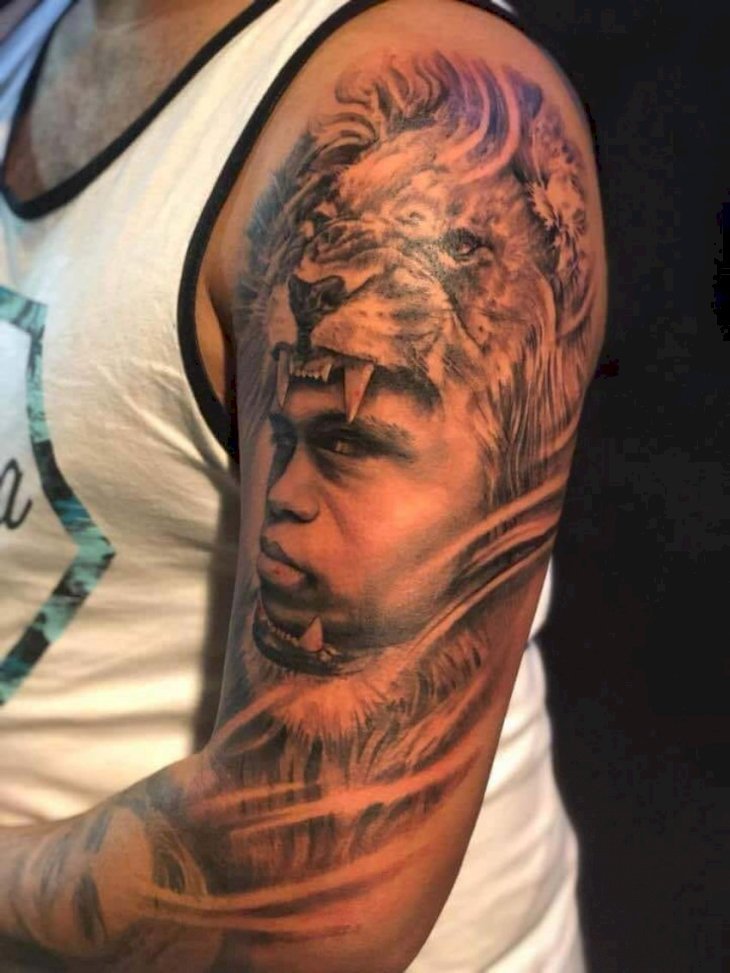 Source: Facebook/Soares Sheila
When the video was adored by the social media and was shared multiple times to make it go viral, Sheila updated her Facebook post to incorporate the message of gratitude and encouragement.
Newsner quoted her as stating, 'My dear friends when I posted this video I could swear that it would not cause this dimension of sharing that caused.'
She added that this outcome was because of 'God.' She explained that she has been through several rough patches in life and she has only been able to pull through because of God.
The bond between siblings is one of the most beautiful things in the world. Despite all the fights and quarrels, there's something that always keeps them close and in love with one another.
Displaying a similar bonding, a teen shared an emotional letter that her brother wrote her after finding out that they are half-siblings.
Please fill in your e-mail so we can share with you our top stories!