Irishman performs legendary country song and a video of his singing goes viral
Christopher King shared a rendition of one of his favorite songs on social media and the internet is loving this heartthrob.
The 29-year-old singer first stole the heart of the music lovers with his memorable audition in Ireland's Got Talent in March 2018 with a Keith Whitley hit, "Don't Close Your Eyes."
The performance not only earned him a Golden Buzzer and a place in the finals but also handed him an instant popularity that propelled him to fame.
Ever since his debut, King has been posting various videos of his performances across the country as well as private renditions.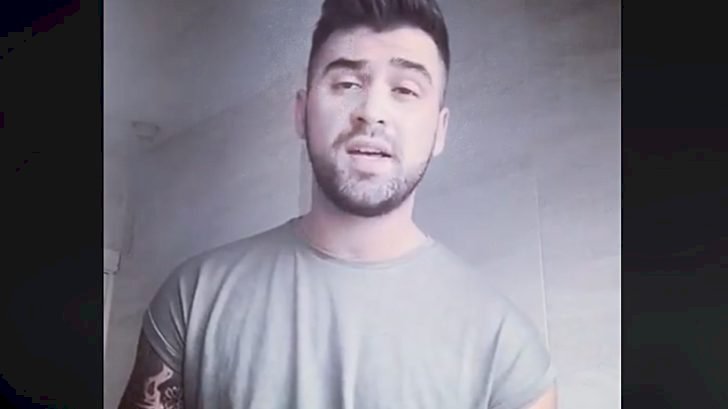 Follow us on Twitter to learn more.
The shared video was one of such renditions of an iconic song, "He Stopped Loving Her Today," which King perfected in his own style.
The classic hit from George Jones is one of the greatest songs heard all over the world as a timeless classic. King's revival of the famous number and the justice he did to the song with his voice has only propelled his popularity to new heights.
@christiek989 is on @TV3Ireland NOW!!!!!!!! #GotTalentIRL pic.twitter.com/Nx0cVeajD5

— Lucy Kennedy (@KennedyLucy) March 7, 2018
The video sees King singing to the camera in his usual smooth and raspy voice while looking a handsome hunk in his smart hairstyle and stubbles.
King's cover of the legendary singer has been loved by social media. So far, it has gathered over 92,000 views and has been shared more than 1,000 times making it go viral.
'Don't Close Your Eyes' for this next segment! Ireland's got Talent star & country singer Christopher King will be joining us to discuss his success since finishing the show and his news single - "Don't close your eyes"! #IrlAM pic.twitter.com/QenAAKmD6g

— Ireland AM (@IrelandAMVMTV) August 6, 2018
There are about 2,000 reactions to the cover and about 500 people have taken the time to discuss it in the comments section.
Meanwhile, Belfast Live reported about one of the earliest viral videos of King, back in August 2017, which involved him singing his sister's favorite song in her kitchen.
His popularity had not yet hit the roofs but King's amazing vocals had equally shocked the internet.
Here's a look at the famous reality show audition that spearheaded King's career and made him the famous musician that he is today.