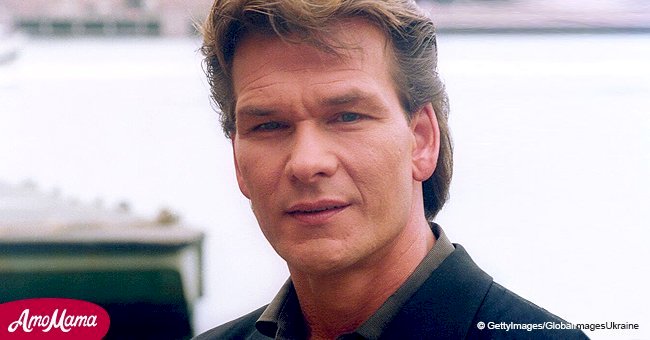 Everything you ever wanted to know about Patrick Swayze
When Patrick Swayze passed away at the age of 57, it was like a piece of the eighties died with him.
He was a larger-than-life yet down-to-earth legend appearing in such iconic movies as "Dirty Dancing" and "Ghost," not to forget that one Pabst beer commercial we discovered and posted below.
Singing, dancing, ice skating, classical ballet, acting, gymnastics, football, martial arts, flying planes, looking stunning in drag – none of these things were out of his league, he could do them all.
What made him even more likable was that despite being a global sex symbol, Swayze stayed married to his sweetheart until the day he died.
Let's take a stroll down memory lane and see how many of these details you know about him:
TRUE LOVE
Patrick met his one true love at the age of 18. Lisa Niemi was a 14-year-old student at his mother's dance studio in Houston.
Swayze was smitten by Niemi and tried to get her attention for years while he was being trained in gymnastics and she was studying to be a professional dancer.
The pair got married on June 12, 1975, and were together for 34 loving years, until his death tore them apart. They had no children together.
OLYMPIC DREAMS
Swayze dreamt of being an Olympic gymnast. He trained rigorously with a coach on the Olympics committee and attended San Jacinto College on a gymnastics scholarship.
He left after two years to tour with "Disney on Parade" as Prince Charming.
BULLIED
After Patrick was bullied by five guys at school, his father convinced the coach to let him fight them one on one. Swayze beat all five of them individually.
He trained in Wushu, Taekwondo, and Aikido and was always very athletic.
HORSES
After entering a rehab programme for alcoholism, Patrick withdrew from Hollywood and went back to his ranches in California and Las Vegas, New Mexico to breed Arabian horses.
His best-bred horse was Tammen, a beautiful chestnut Arabian stallion.
GHOST
He got the role of Sam Wheat because of one interview. When the writer of "Ghost," Bruce Joel Rubin, saw Patrick cry in an interview after he was asked about his father, he was immediately sold.
That level of vulnerability in a man was hard to come by and Patrick's raw emotion is what Rubin wanted.
BAD KNEE
Swayze played football in high school and was hoping for a college scholarship when a bad knee injury ended his sporting dreams.
He ended up studying dance at the Harkness Ballet and Joffrey Ballet schools in New York City instead, but his knee injury dogged his dancing career as well.
PAIN
Patrick had already been diagnosed with the terminal pancreatic cancer that would take him away while filming the 2009 TV show "The Beast."
He reportedly refused to take painkillers while filming because he didn't want to take the edge off his character and dull his legacy.
BEER COMMERCIAL
Patrick starred in a beer commercial that gave off a definite John Travolta "Saturday Night Fever" vibe, which predictably coincided with the release of the cult classic.
He just does his moves so effortlessly, it's like he was made for dancing. Was he one of your favorite stars of all time? In which movie did you love him the most?
Please fill in your e-mail so we can share with you our top stories!