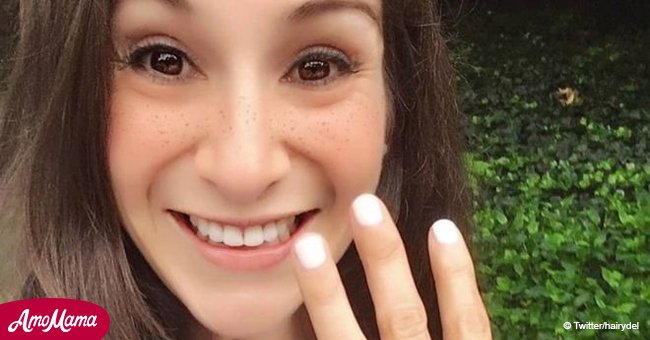 Suspect arrested in fatal stabbing of female jogger

The 23-year-old Andrew Crawford was arrested and charged with first-degree murder for fatally stabbing a woman jogging in D.C.
Mayor Muriel Bowser thanked the officers for their quick investigation and said in a statement that Crawford was arrested on Wednesday evening.
Read more on our Twitter account, @amomama_usa. The 35-year-old Wendy Karina Martinez was attacked on Tuesday evening, less than a mile from the White House.
The neighborhood is described as trendy and her family said she lived two blocks away. She had always felt safe in the area.
Martinez was stabbed multiple times in her neck, head, face, and back, and went to a nearby Chinese restaurant, Logan Circle, for help.
Patrons at the restaurant tried to assist her, among them a nurse who tried to stop the bleeding with her cardigan sweater.
Martinez was rushed to the hospital and was pronounced dead shortly after 8 p.m. Her assailant was arrested the following day.
Police only had grainy surveillance footage to go on, but Crawford left his mustard-colored sweater and knife at the scene of the crime.
There is no motive for the attack and Washington D.C. Chief of Police Peter Newsham said it was "more likely a random act than anything else."
The case is still developing and authorities will "look at all possibilities." Martinez worked at FiscalNote, a successful start-up, as Chief of Staff.
Her friend, Kristina Moore, told reporters that Martinez was engaged to her boyfriend a week ago and "should have been shopping for her wedding dress" on Friday.
In an equally shocking case, 44-year-old Rosa Aminta Maldonado and her 19-year-old daughter Rosa Lee from Lester, Alabama, were both stabbed to death in their home.
Their assailant is allegedly a 15-year-old family member, and the family had just recently moved from Tennessee to Alabama.
A vigil for Rosa Aminta and Rosa Lee will take place at 8 p.m on Friday at the Bullard Park in Albion.
Please fill in your e-mail so we can share with you our top stories!