Las Vegas grandma showed off her best breakdance moves in viral video
An unidentified grandmother wowed tourists on the Las Vegas Strip by dancing strikingly. People gathered around to encourage and enjoy her performance.
In the clip that Storyful Rights Management uploaded to its YouTube channel, the "Breakdancing Grandma" – how she was labeled – appeared wearing black Adidas sweatpants and sweater with the classic lines in a bright pink color.
She proved that age is nothing but a number as she showed off her flawless choreography, which was better than what several young people could do. The grey-haired woman started her presentation by moving her arms up and down while lifting her knees.
After that, things got a bit more energetic as she started semi-shuffling following the rhythm of the music. The Breakdancing Grandma then did some robotic steps, what made her audience erupt in cheers.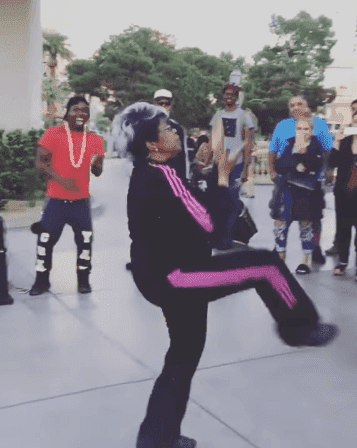 Later, she laid back while slowly moving her hips. She started shaking, which was her way to prepare for her next moves: quick side steps and coming back to the initial position doing "the robot" once again.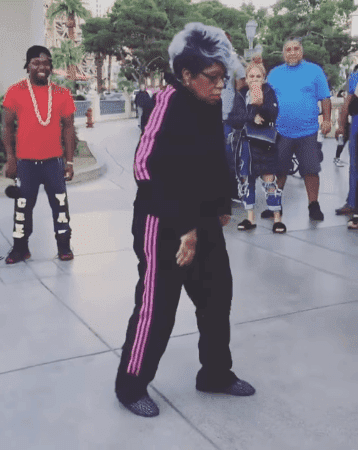 The people around her couldn't stop cheering, clapping, and recording the lady's moves. They kept saying, "get it girl!" and "go, grandma!" The clip went viral in no time, and it has garnered more than 70,000 views so far.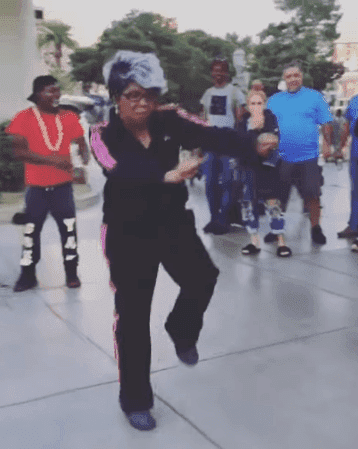 As soon as that video was uploaded to YouTube, people took to the comment section to share their thoughts. One of them said that such things only take place in Las Vegas, while other user joked saying that the Breakdancing Grandma would need a painkiller after dancing in such a way.
Another senior lady showcased her moves while cooking a large meal for her family. In the Facebook video, the unidentified woman was wearing a pink and orange robe.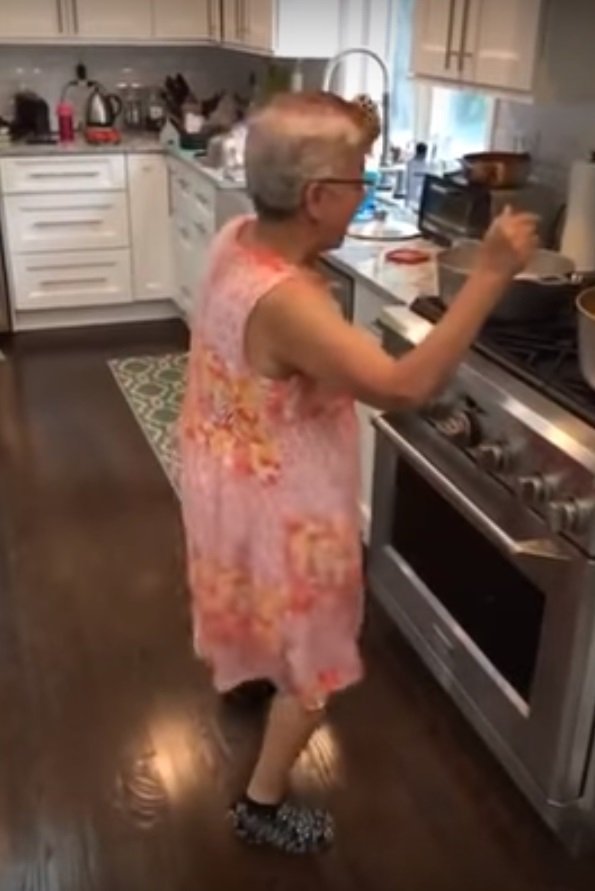 The first part of the recording showed how she took a zip from a beer and then started dancing following the rhythm of the song in the background.
One of the best aspects of it was that, even though the woman knew someone was recording her, she didn't show a sign of shyness as she seemed to be encouraged by the camera.
At one point during the video, she stopped her cooking duties for a while and did nothing but enjoy the music and dance to it.