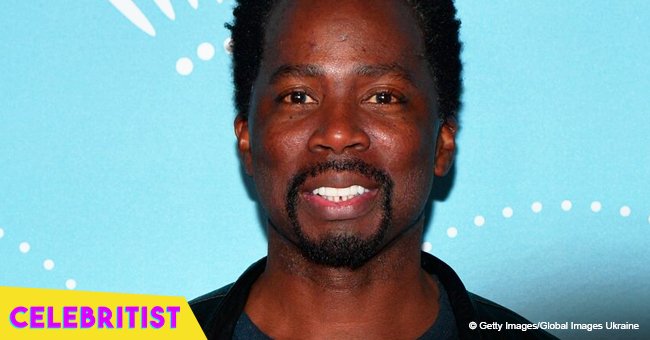 Harold Perrineau melts hearts sharing photo with his biracial daughter in matching sweatshirts
Harold Perrineau and his biracial daughter look happy in a recent pic shared to the actor's Instagram account after they enjoyed a fantastic play on Broadway. Meanwhile, his eldest daughter keeps on facing racist remarks in Hollywood.
The "Lost" actor melted hearts over social media with one of his recent pics on Instagram, alongside 8-year-old daughter Winter Arya. In the photo, the daddy-daughter duo is rocking matching black hoodies from the "Harry Potter and The Cursed Child" play, which is currently on Broadway.
It seems like the pair are big fans of J.K Rowling's saga because they gave big smiles to the camera as they spread their arms out, showing off their excitement after watching the two-part play. Perrineau captioned the pic:
"Here we are. Me and one of the loves of my life with sweatshirts from one of the best plays EVER!!! #harrypotterandthecursedchild thanks @thejennlyon for the #awesomechallenge @rocketsofawesome #clawsup @clawstnt."
Fans of the actor took to his comment section to show their appreciation for the picture and their opinion on the famous series of books. "Isn't it amazing! I saw it here in the UK in London and was just blown away. It's a MUST for any Potter fan," wrote one enthusiast follower. Another added, "We love you AND Harry Potter!" and a third one said "Proud Daddy Moment. The smile on her face is Everything."
Winter is the middle child of Harold and wife Brittany. The interracial couple also shares daughters Aurora, 24, and Holiday Grace, 5. While most fans seem to find Harold's young daughters adorable and don't have any problem with them being biracial, Aurora hasn't been that lucky.
"JEM AND THE HOLOGRAMS" BACKLASH
The girl decided to follow her father's steps into the entertainment industry, and she has acting credits in several series and films like "Chasing Life," "Pretty Little Liars," "Air Collision," "Equals," "Passengers," and the most controversial of all, "Jem and the Holograms."
The 2015 film, directed by Jon M. Chu, caused controversy among fans of the 1980s animated television series "Jem," in which the movie was based when they announced Aurora would be playing the role of Shana, a character that was originally black on the cartoon.
Perrineau was dimmed as "too light-skinned" to play the role, and people even created signed petitions to have her removed of the film. At the time, her father came to her defense, writing a heartfelt piece for The Wrap to defend the girl.
"Her blackness or lack thereof is so offensive to some that they've written articles about it. They've gone onto social media and spewed their vitriol directly at her," he wrote.
"Some went so far as to suggest that she "kill herself" for taking the role. All, without ever seeing her work in the role. All this anger based solely on the color of her skin."
The 55-year-old proceeded by suggesting that, instead of creating "silly" discussions about color, people should focus in creating positive and engaging conversations about many other issues that are far more important than the complexion of their skin.
Please fill in your e-mail so we can share with you our top stories!