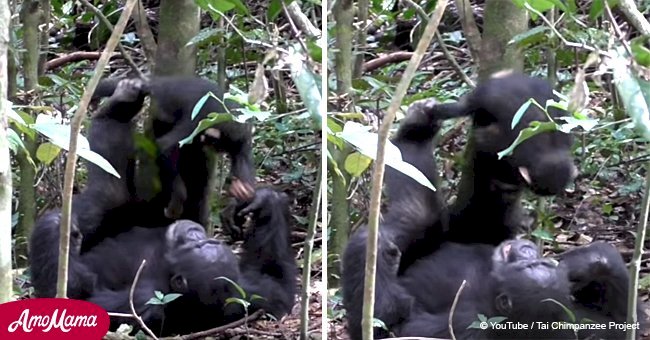 Heart-warming moment a chimp plays 'airplane' with its baby

The cute moment when a mother chimpanzee played "airplane" with her baby chimp was captured in camera and uploaded to YouTube. It went viral in no time.
In the almost-40-second-clip uploaded to the Tai Chimpanzee Project's channel, a mother chimpanzee appeared in the middle of the woods laying on the ground while holding her baby chimp up with her legs.
While doing so, the loving animal started rocking it side-to-side, very similar to what humans do when playing "airplane" with children.
However, this version of the game had a bit of turbulence as the mother monkey was a bit abrupt. The baby chimp seemed to enjoy the game a lot as it was just going with the movement.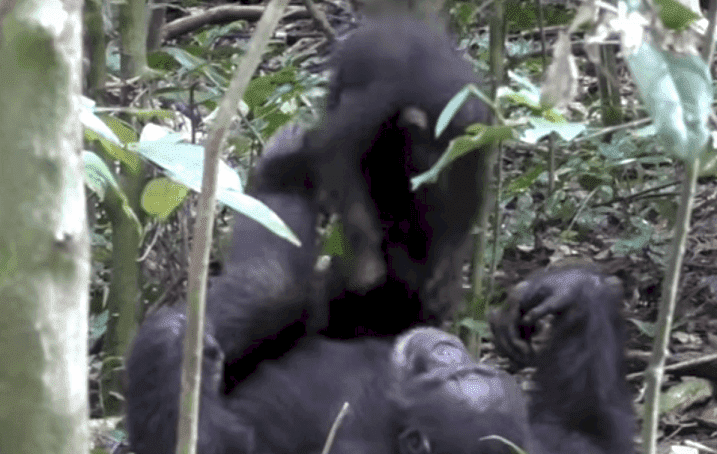 Source: YouTube/The Tai Chimpanzee Project
A LOVING MOTHER
When the mother stopped doing it, she hugged her baby chimp and kept playing with it on the ground. Even though the video was uploaded about a month ago, it has almost 400,000 views on YouTube.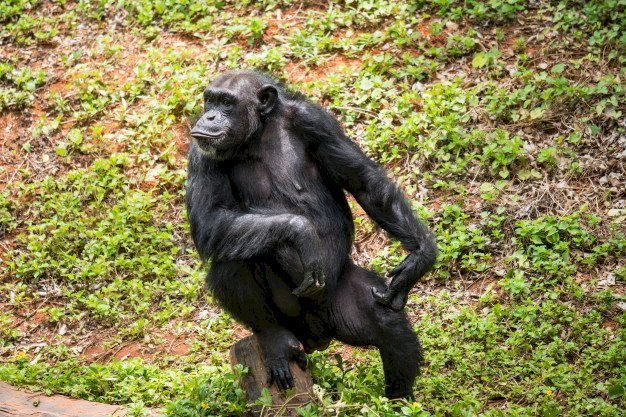 Source: Freepik
THE ORGANIZATION
The Tai Chimpanzee Project is a research group that has been following a group of chimpanzees for the past 30 years. On its website, they revealed that they have been observing three communities of about 100 individuals.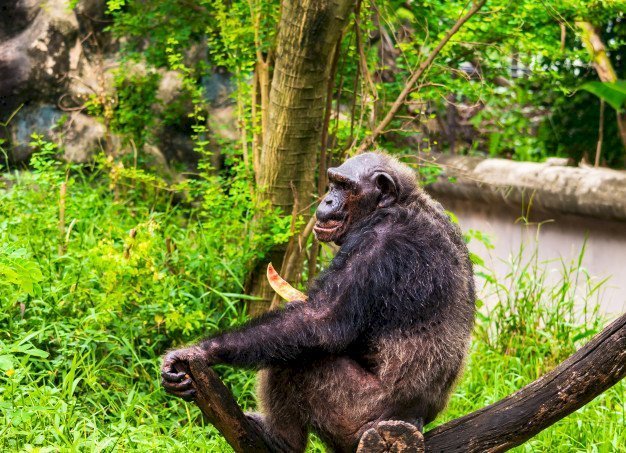 Source: Freepik
"Each group is followed by a team of several Ivorian field assistants, international research assistants, PhD students, and researchers on a daily basis," they wrote.
Follow us on Twitter @amomama_usa for more stories and updates.

Source: YouTube/The Tai Chimpanzee Project
RISK OF EXTINCTION
According to LAD Bible, one of the things that made the video even more special is that chimpanzees are at risk of extinction due to human actions. They have disappeared from four African countries so far, primarily because of deforestation and commercial hunting.
The clip is a good way to remind people how important it is to protect the habitats and different regions of the world.
ANOTHER LOVING CHIMPANZEE
In a clip that Belgian aviator Anthony Caere posted, a young chimp, Mussa, is seen cuddling with his rescue pilot while mid-air.
Mussa was rescued from a man who made the chimp his pet. The chimp was taken away from the wild when he was very young, and poachers killed the rest of his family.
Please fill in your e-mail so we can share with you our top stories!