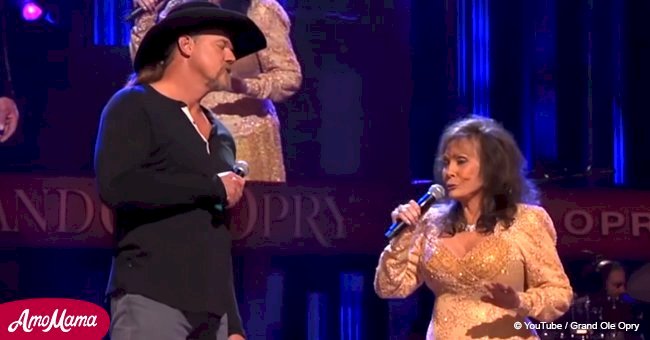 Loretta Lynn and Trace Adkins' duet amazed audience with their powerful 'chemistry'
Country music singer and actor Trace Adkins wowed the crowd when Loretta Lynn joined him onstage to sing a very romantic duet.
Lynn, often dubbed as the Queen of Country Music, has been a member of the Grand Ole Opry since 1962. In 2012, being 80 years old, she joined Adkins at the Opry to sing "Lead Me On."
That song was originally released in 1971, and it became a number 1 hit in the U.S. and Canada. Originally, Lynn sang it with Conway Twitty, but during Adkins presentation, he sang Twitty's part.
Even though "Lead Me On" of Lynn and Twitty is known as one of the duo's most recognizable duets, the 2013 version of Adkins and Lynn captured a lot of attention.
During their performance, the chemistry they showed onstage was evident. After wowing the audience who had gathered at the Opry to commemorate Lynn's 50th anniversary as a member of that family, the duo shared a lovely hug.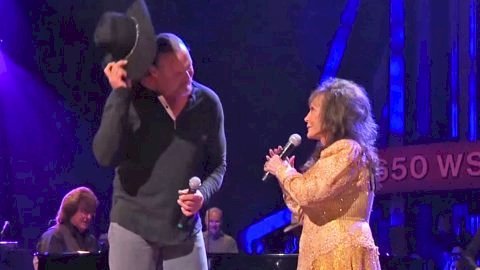 Source: Country Rebel
A RECENT ALBUM
Lynn, now 86 years old, suffered a stroke more than a year ago, so she had to delay her new studio LP titled "Wouldn't It Be Great." Rolling Stone reported that the release date is September 28, 2018.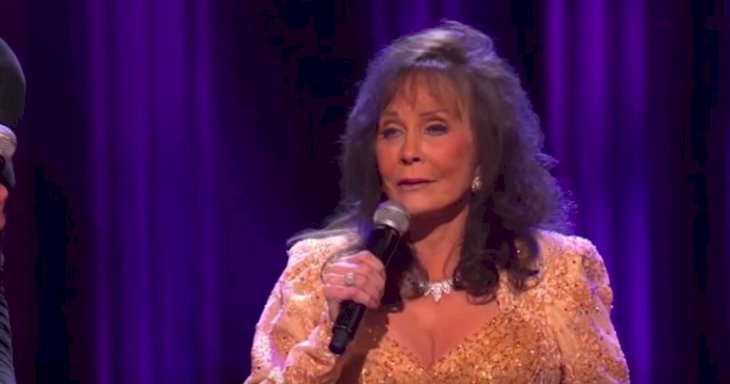 Source: Country Rebel
The record is expected to have several songs written or co-written by the Country Music Hall of Fame legend. One of its producers was Lynn's daughter, Patsy Lynn Russell.

Source: YouTube/Grand Ole Opry
WHAT "WOULDN'T IT BE GREAT" REPRESENTS FOR LYNN
"This new record means so much to me, but this last year I had to focus on my health and I decided to hold up the release. I'm feelin' good and look forward to it comin' out. It was really important to me to be a part of it being released and I'm excited to celebrate with everybody! [sic]," revealed Lynn.
THE LAST SON SHE WROTE FOR HER HUSBAND
Lynn recently revealed that the last song she wrote for her husband, Oliver "Doolittle" is also called "Wouldn't It Be Great."
"Wouldn't it be fine if you could say you love me just one time / With a sober mind / Wouldn't that be fine / Now wouldn't that be fine / Wouldn't it be great if you could love me first and let the bottle wait / Now wouldn't that be great / Wouldn't that be great?" goes the song.
Please fill in your e-mail so we can share with you our top stories!