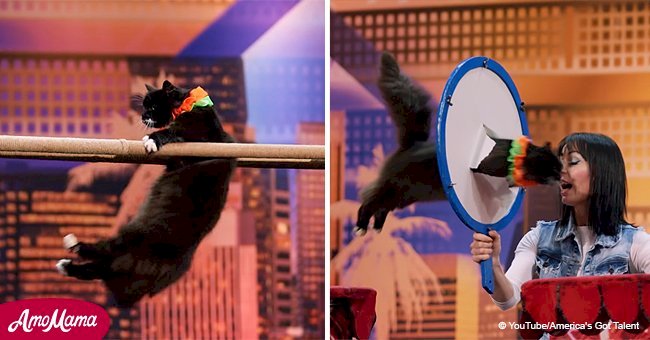 Two women show 'America's Got Talent' what their trained cats can do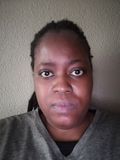 This season "America's Got Talent" was filled with some first time acts. This included the women of Savitsky Cats, a Ukrainian roaming cat circus.
The two cat trainers are able to teach their cats to perform tricks that are mostly done by dogs. At the end of their act, the judges were truly impressed.
The Savitsky Cats was an act that didn't impress judge Simon Cowell at the beginning. They later stole his heart when he saw what they could do.
The act didn't look too promising as the first cat seemed to be reluctant to jump through a hula hoop. However, the pets quickly got into the swing of things.
For more on this story go to our Twitter account @amomama_usa. The audience and judges were left stunned as felines jumped through a paper, walked on their hind legs, performed death-defying jumps and walked on monkey bars.
The judges ended up giving The Savitsky Cats 4 votes allowing them to go through to the next round. The trainers, Svetlana and Marina were extremely pleased.
In August, the cats performed tricks under the theme "Keeping Up with the Kats," which was a play off of the Kardashian family. The felines performed hop sequences, balancing walks, and hoop jumps.
In response to that performance judge Heidi Klum joked:
"I mean, you got to be kitten-y. This could have been a cat-astrophe. Wait for it: it was purr-fect. I had to, I'm sorry!"
Howie Mandel wasn't too impressed this time around,
"Well, here's the thing. I think it's great. I think it's amazing. You see this usually done with dogs and we're seeing things that have never been done with cats. But to me it seems somewhat similar. I don't know that it's up from the last time we saw it. I think it's really good, as good. But I don't know if they stepped it up."
Mel B's criticism was:
"You two are amazing for training the cats to do what they do. But, I mean, I think I enjoyed the music more than the cats. But I love the cats."
Cowell was laughing so hard at Klum's commentary that he couldn't give his opinion.
Another animal act that appeared on this season was Pam and her three-year-old golden retriever. Pam played "Pachelbel's Canon," a classical piece often played at weddings, and the dog named Oscar joined in by singing/howling.
The judges were quite impressed.
Please fill in your e-mail so we can share with you our top stories!