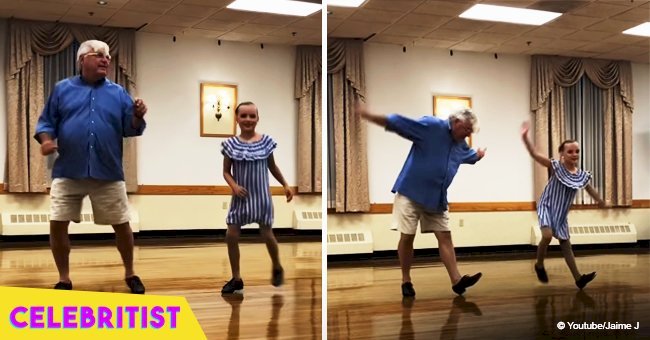 Adorable tap performance by 72-year-old grandfather and granddaughter goes viral
A grandfather-daughter duo has been stealing hearts all over the internet with their adorable tap performance. It took only six weeks for the 72-year-old to catch up to his granddaughter's abilities.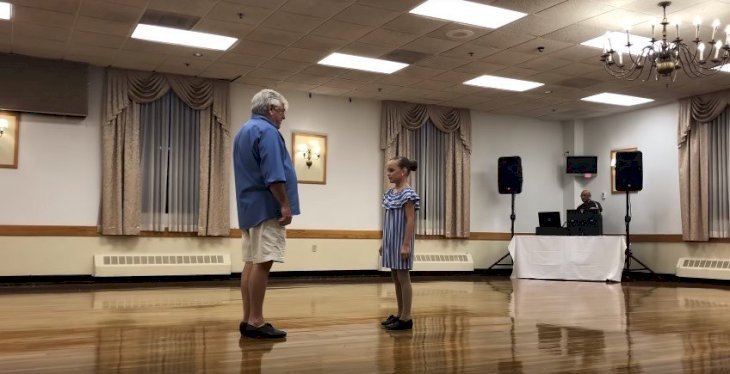 Credit: YouTube/ Jaime J
Maeve Jones is only 10-years-old, but she has already earned the love and appreciation of millions of strangers all across the globe with her dance skills and, most importantly, with the beautiful bond she has with her grandfather, Bill Jones.
The girl asked Bill to join her for a performance at her summer recital in the From the Top Dance Center in Reading, Massachusetts, and even though they had only six weeks to practice, the final result was more than remarkable.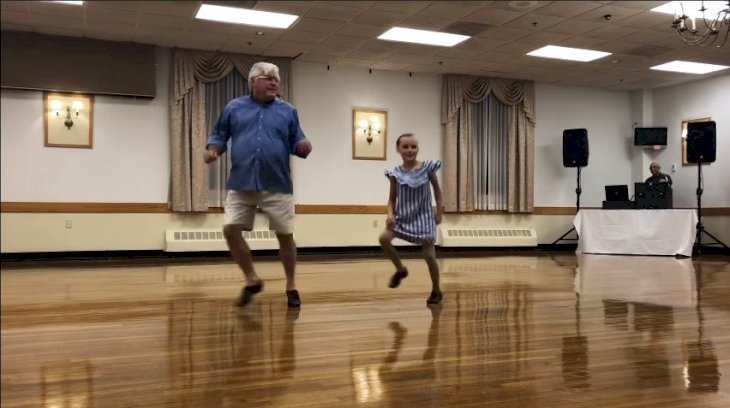 Credit: YouTube/Jaime J
Maeve and Bill stole the show with a choreography to Anna Kendrick's "You're Gonna Miss Me When I'm Gone" from the film" Pitch Perfect, as they tapped away, glided, and even made some cartwheels to end their presentation with a majestic touch.
It was Jaime Casey Jones, Maeve's mom, who posted a small clip of the moment to her Instagram account, but after receiving so many comments in less than 24 hours, she posted the whole thing on Facebook. The video now has over 10 million views, 30k comments and has been shared more than 178k times.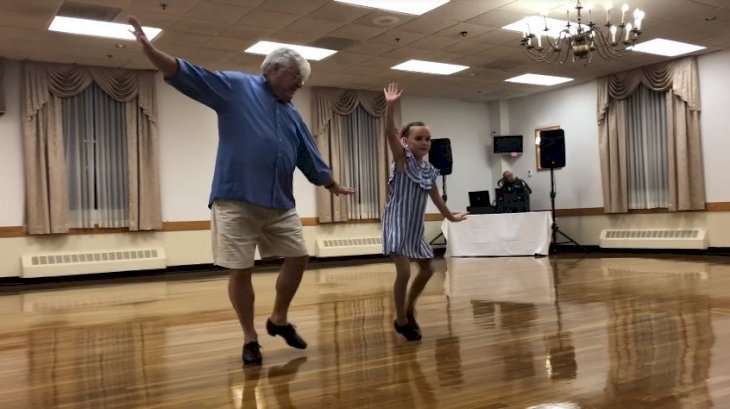 Credit: Youtube/Jaime J
She wrote:
"I posted a small clip of this yesterday, and so many loved it I decided to share the entire dance. This is my 10-year-old daughter Maeve tapping with her 72-year-old (yes amazing) Grandfather (My father-in-law). Maeve asked her Gramps to enter a tap duo in her summer recital. After only 6 classes to learn and practice (choreographed by Elyse Williamson of From The Top Dance Center), this is their recital performance."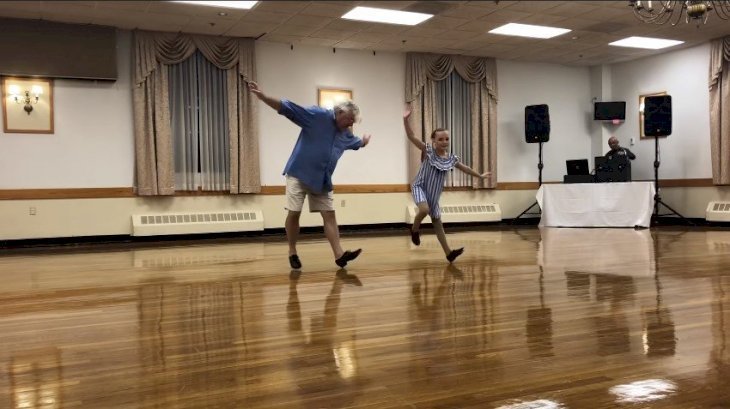 Credit: Jaime J
Speaking to WHDH, Maeve said:
"It's crazy. My mom says my grandfather loves to dance, and I asked him if he wanted to do a tap duel with me, and we did it. And it's amazing."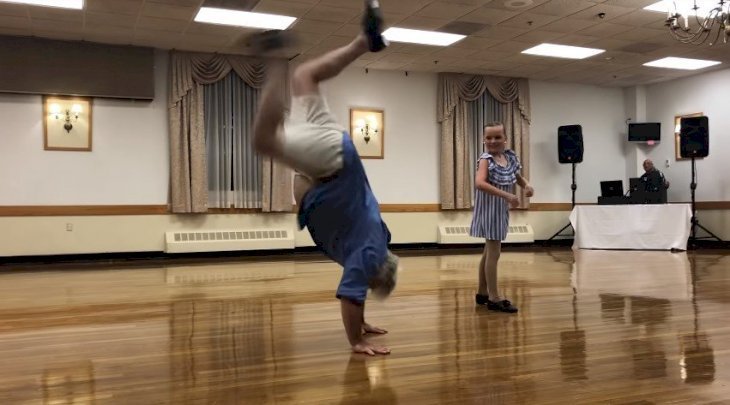 Credit: Jaime J
Bill, who stole the spotlight with his improvised cartwheel, admitted he was surprised by the overwhelming response on social media, but happy nevertheless by it. "They're probably aren't too many tap-dancing grandfathers around," Bill Jones said. "I was very proud to do it, and I was surprised at the response."
For the 72-year-old, the talent for dancing runs in his veins. His mother, he said, was a vaudeville dancer, probably in burlesque. And he added, "my father danced, and I danced with him when I was four years old." That makes little Maeve a fifth-generation dancer down from Bill's grandmother.
Elyse Williamson, Maeve's dance instructor and the choreographer of the performance, said she was impressed by Bill's dance skills. "I was actually surprised at how well Bill could tap," she said, "So they kept surprising me what they could handle when I gave them choreography."
Bill revealed that he's looking forward to dancing again with his granddaughter, now that they've discovered what a powerful duo they are, and he didn't have to wait long.
The duo was invited to perform on the set of "Good Morning America," where they stunned the audience wearing matching outfits, with Maeve rocking a gorgeous black and magenta dress and Bill a black suit with a magenta vest.
Like Bill, another grandfather stole the show and the hearts of netizens with his dance skills. The 93-year-old man took part in the "In My Feelings" challenge after he saw his grandson doing it. It shows that there's no age to dance and have fun.
Please fill in your e-mail so we can share with you our top stories!