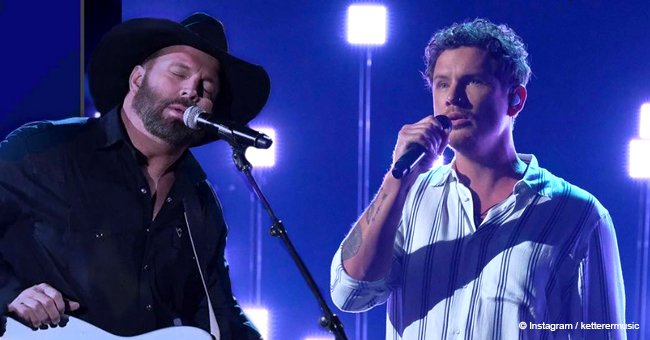 'AGT' finalist Michael Ketterer's fans will not see him at Garth Brooks' upcoming concert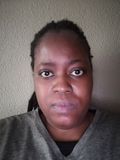 Next month, Michael Ketterer was set to feature at his icon, Garth Brooks' Notre Dame Stadium concert. However, a day after the "America's Got Talent" finale, the contestant got into trouble.
Ketterer was arrested for an altercation he had with his wife at a hotel. Brooks announced on his online show that they'd both decided that it was best for Ketterer to not appear.
On Monday, during Garth Brooks' Inside Studio G Facebook Live show, the country legend revealed that Michael Ketterer, 41, wouldn't be at his upcoming show. The "America's Got Talent" contestant had placed fifth on season 13.
Brooks, 56, spoke about the October 20, sold-out show saying:
"Called him this weekend, we talked. We decided it was better that he not appear at Notre Dame and not perform there. That family will figure it out and find it within themselves, and of course the good Lord, and figure it out. Michael Ketterer will not be at Notre Dame."
For more on this story go to our Twitter account @amomama_usa. Ketterer was invited to perform with Brooks at the concert after Simon Cowell requested that Brooks write a song for the contestant if he made it to the finals.
Besides writing a song for him, Brooks invited him to perform at his concert saying:
"We're going to suit you up with a band. We're going to put you out in front of 85,000 of the sweetest people you've ever played for before, and they're going to be pulling for you like no other. This is going to be good."
Ketterer was extremely excited that he was going to sing with his music icon. During an episode of "America's Got Talent" he said:
"I'm going to fall out of this speaker they have me sitting on right now. I feel like what happened is beyond what I thought or imagined."
On Wednesday's finale, Ketterer performed the song that Brooks wrote for him. The song sung by the father of six was called "Courage of love."
Ketterer is a pediatric mental health nurse from Knoxville, Tennessee. A day after the Wednesday finale, the contestant was arrested at 3:45 p.m. in Hollywood.
He was charged with domestic violence according to a Los Angeles Police Department media relations officer. The bail was set at $50,000 and Ketterer was released the following morning.
It's been reported that Ketterer and his wife got into an argument at a hotel. The police were called and when they arrived, they noticed a red mark on her body.
She reportedly didn't want to press charges against her husband but the authorities arrested Ketterer either way, citing the law. Ketterer said the incident was a "misunderstanding."
Please fill in your e-mail so we can share with you our top stories!