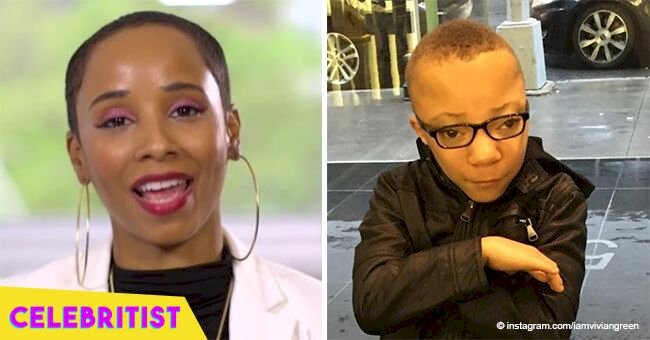 Vivian Green reveals her son's illness led to her own suicidal thoughts
Vivian Green opens up about her struggles with her son's illness and how it led her to suicidal thoughts, then later, to faith.
"God allows us to be so low, that we have no choice but to look up to Him." This is something Vivian Green believed after her struggles with her son's illness. After Vivian gave birth to her son, she was greeted by the terrible news that every parent wishes they wouldn't have to face. She said:
"When he was born, I was told he would die in seven days and that [if] he [lived he] might be mentally challenged. He was late to walk and talk and he wouldn't eat for a year and a half. At that point I definitely didn't want to be here. I didn't think it could get any lower than that."
It was both a traumatizing and terrifying experience for Vivian to have known that her newborn, Jordan, was diagnosed with a rare illness, to the point of her having suicidal thoughts. She knew she had to be a mother above all else and prioritize her son, and so she took a break from her singing career to focus on her son's health. She made sure to share how difficult it was to live with the fact that her son was born with an unknown syndrome that would affect him for the rest of his life, and it was something that made her doubt in herself.
"I'm a mom, so I've really been doing that. My son was born with an unknown syndrome so I've really been taking time off to be a mom and to deal with Jordan. For the first few years, it was really hard because he was in and out of the hospital, a lot of surgery, all sorts of things that you can go through in a children's hospital. One year he refused to eat at all and had to be fed through a tube."
But of course, when things hit rock bottom, there is nowhere else to go but up; and this was exactly what happened to Vivian. In her lowest times, prayer is all she held on to, and this was what kept her going. Eight years later, and things have been going nowhere else but up. Jordan grew to be healthy and continuously developing.
She credits most of her strength to the faith she has built over the years.
"God allows us to be so low, that we have no choice but to look up to Him. My spiritual growth skyrocketed. Sometimes you have no choice but to believe that God knows what he's doing. I realized that He chose me to be his little child's mother, so He thinks I'm strong enough to handle it."
Please fill in your e-mail so we can share with you our top stories!