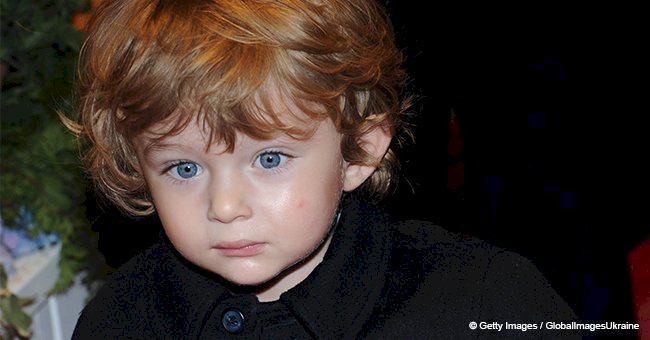 People are at a loss to see how tall Barron Trump got in just a year
Growth spurts can be a bit surprising but Barron Trump's own is way out of range of any regular spurt and it's jolting the public.
Barron Trump turned 12 back in March and many noticed that the youngest of President Trump's children had grown quite a bit over the past year.
Inside Edition, however, uploaded a video to YouTube that highlighted the change. Since he stays out of the spotlight, Barron's growth spurts may seem more jarring.
But this doesn't quite excuse his drastic height increase that was observed in August. The video is found below. Follow us on Twitter for more @amomama_usa.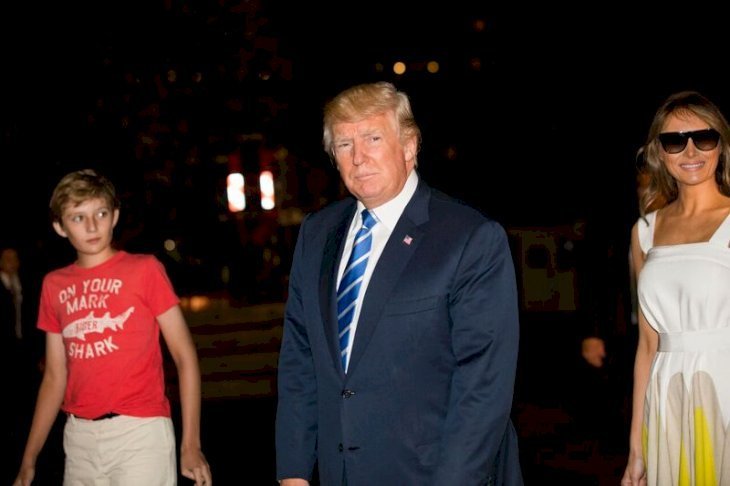 Source: Getty Images
He was seen when the Trump family returned from a working vacation back to the White House. They had been at the president's country club in New Jersey.
As Barron followed his parents out of the plane, he wore a white polo shirt, khaki pants, and a pair of New Balance sneakers.

Source: YouTube
Immediately upon their stepping onto the flat ground, Barron's height change was blatantly apparent. The young boy is nearly as tall as his father who is almost 188 cm.
Barron taller than his mother, Melania, who is reportedly 180 cm. That makes Barron at least 40 cm above the average height of other kids his age.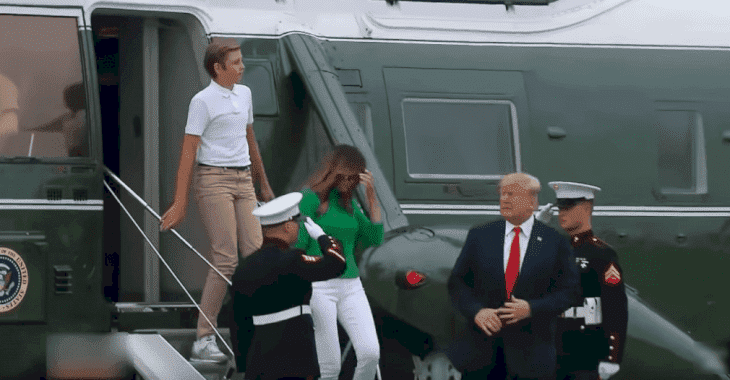 Source: Getty Images
Barron is on his way to being the tallest Trump if he continues at this rate. He is set to begin school in two weeks immediately following Labor Day.
Apart from his obvious label as the First Son, he'll likely be known as the tall kid at St. Andrew's in Maryland as well.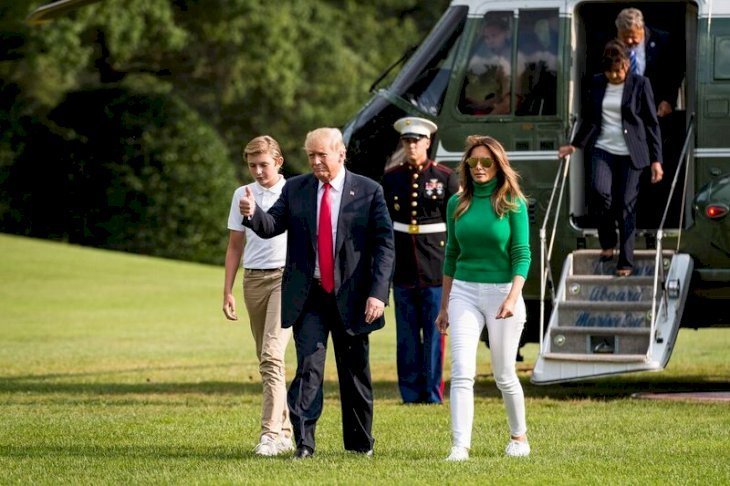 Source: Getty Images
Barron will be the first presidential child to go to that school. Another first for the young lad is that since John F Kennedy's Junior stay, Barron is the first boy to actually live in the white house.
The last three presidents were all fathers to girls only. Barron is already setting a lot of records at his young age for the Trump's presidency.
Back in June, Peter Fonda set a record when he tweeted out one of the most offensive posts towards the president and his family, including young Barron.
Fonda, 78, harshly suggested that Barron should be ripped "from his mother's arms and put in a cage with pedophiles and see if mother will stand up against the giant [expletive] she is married to."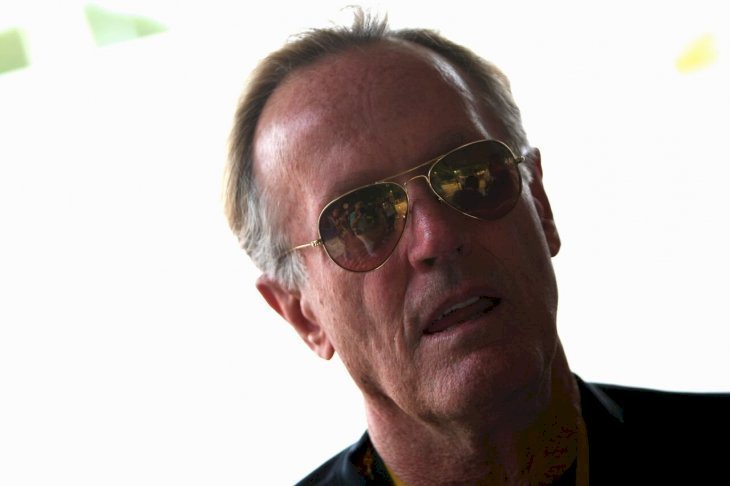 Source: Getty Images
The actor's representative apologized for the post soon after, calling it "highly inappropriate and vulgar." He said it was a "response to the devastating images I was seeing on television."
Fonda was referring to the controversial policy in which immigrant families were being separated from each other at the border.
Like him, many were angered at the seeming inhumanity of Trump's administration.
Please fill in your e-mail so we can share with you our top stories!