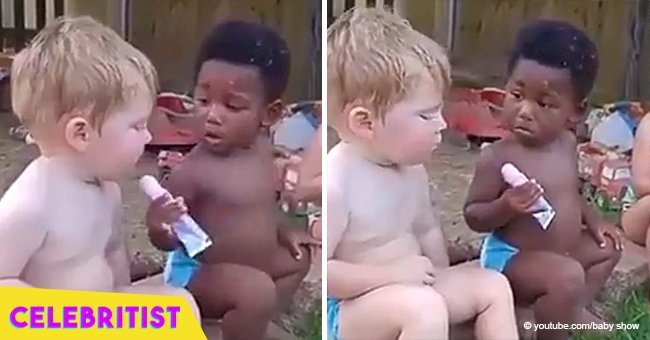 Little boy teases his friend with an ice lolly in viral video

The video of a toddler teasing another boy with his ice-cream and not giving him any of it became viral. When he finally gave his friend a bite, he regretted it.
In the short clip, a black boy appeared sitting between two of his friends. The girl on his left was eating an icy pole, just like him. However, the little boy on his right didn't have anything to eat.
While the unnamed boy in the middle was enjoying his ice-cream, the one by his side was looking at him as if he was wordlessly asking for a bite.
The black boy realized it, and he put the icy pole in front of his friend who quickly tried to lick it.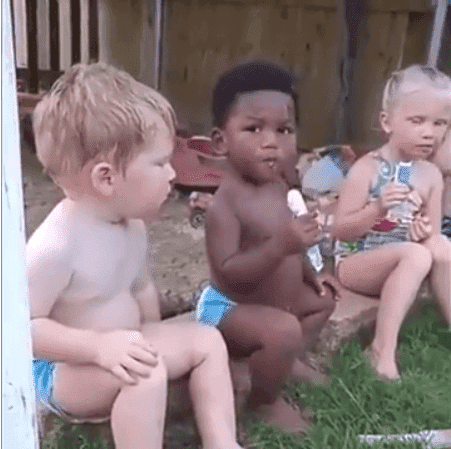 Source: YouTube/baby show
HOLD YOUR HORSES, BOY!
When he was about to give it a try, the black boy moved it, so his friend couldn't even smell it. The toddler placed the ice-cream in front of his friend once more but pulled it away as soon as the other boy opened his mouth.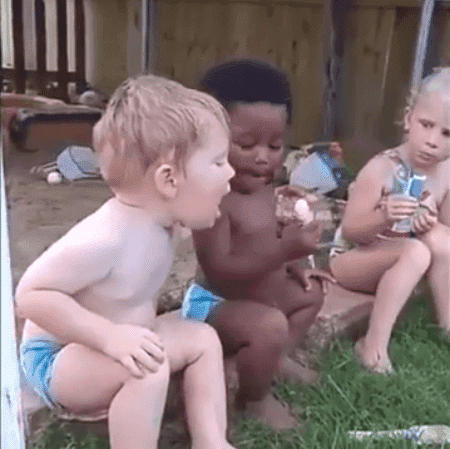 Source: YouTube/baby show
He repeated the same action once, and he even quickly touched the other toddler's mouth with his icy pole, but he wasn't ready to give him a proper try.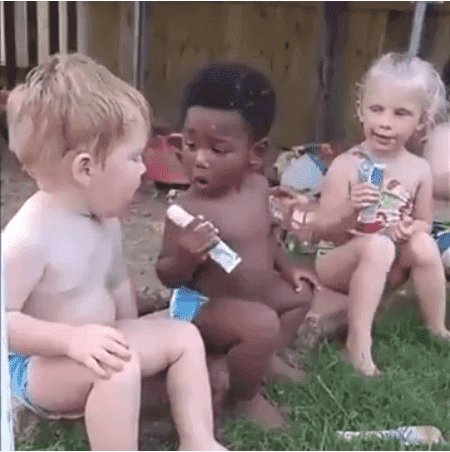 Source: YouTube/baby show
A DEATH STARE
Finally, the black toddler placed the ice-cream in front of him and waited for his friend to eat. As soon as the boy ended, the black child looked directly at his face and slowly moved the icy pole away, clearly regretting his action.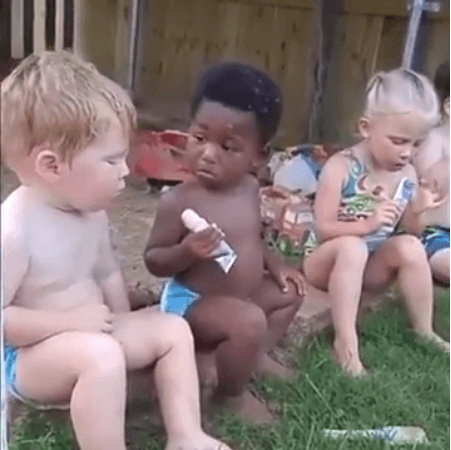 Source: YouTube/baby show
One of the aspects that people noticed was that all those children were apparently enjoying a hot day at the pool as they were wearing swimsuits and were sitting on a step probably a couple of feet away from the water.
ANOTHER IMPRESSIVE BOY
That unnamed boy is not the only youngster who has become a viral sensation as Tavaris Jones did the same thanks to his amazing dance skills and charming smile.
The 6-year-old boy from Detroit stole the show with his dancing peers at the half-time of a Golden State Warriors vs. Cleveland Cavaliers game earlier this year.
He danced to Ayo & Teo's hit song "Rolex" while wearing an Adidas tracksuit and shoes. Tavaris has danced in halftime shows with the Cavaliers and the Detroit Pistons several times, which is why he is so popular nowadays.
Please fill in your e-mail so we can share with you our top stories!