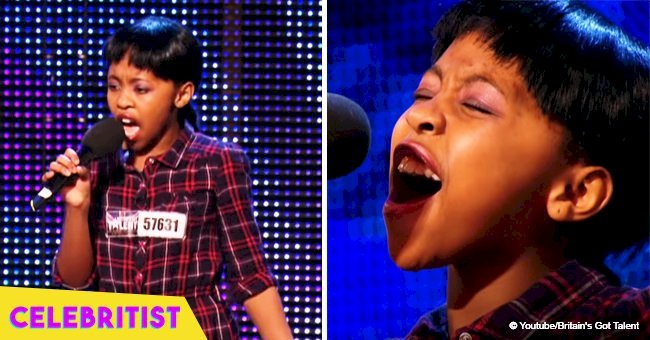 This girl has become a singing sensation after her flawless rendition of Rihanna's 'Diamonds'
An 11-year-old schoolgirl wowed "Britain's Got Talent" judges with her mind-blowing performance of Rihanna's hit song, "Diamonds." Proving she's not a one-hit wonder, she's gradually on her way to music stardom.
Asanda Jezile was only 11 when she told "Britain's Got Talent" cameras in 2013:
"I'm a little bit of a diva. …Music is everything to me. When I'm singing, I just feel magic."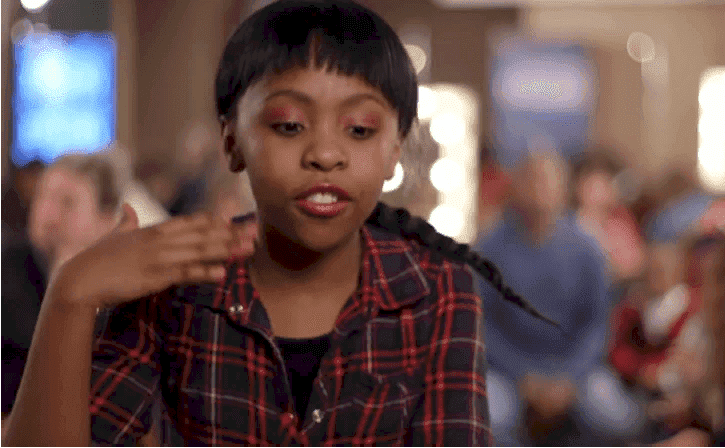 YouTube/Britain's Got Talent
Asanda proved true to her self-description too because she left the audience and judges dazed with her exceptional vocal abilities and electrifying stage presence.
Alesha Dixon was first to comment after Asanda's performance. "I cannot believe my eyes," Dixon exclaimed. "When you are on the money your voice is incredible…I could hear you on a record already. You were like a little diamond. I'm lost for words."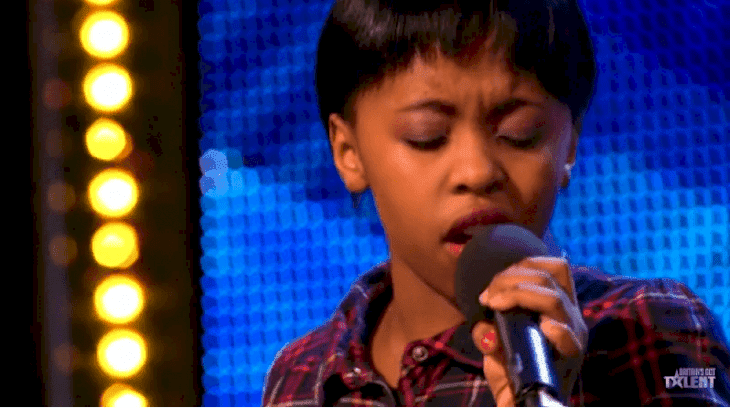 YouTube/Britain's Got Talent
David Walliams described her as "phenomenal," and Amanda Holden said, "You've got all the moves and the little glances."
An overwhelmed Cowell chimed in:
"I've never seen someone with such a great stage presence for an 11-year-old. I mean, seriously, seriously good. And you have the best smile I have ever seen."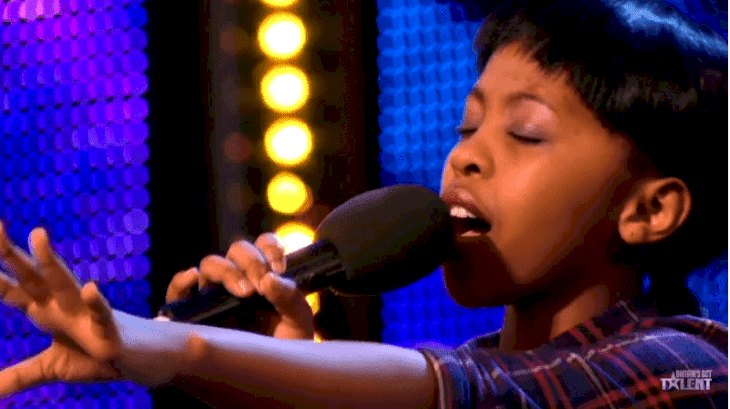 YouTube/Britain's Got Talent
WAS HER PERFORMANCE TOO SEXUAL?
Asanda went on to advance to the finals, where she placed eleventh at the end of the day. Some fans of the show, however, felt Asanda's choice of music, as well as her somewhat provocative dance moves, were not age-appropriate.
One person wrote "Why do supposedly adult, celebrity and public people, encourage children to imitate and admire the likes of Rihanna," while another added:
"This just shows the effect that provocative music videos and raunchy photoshoots etc re having on young children."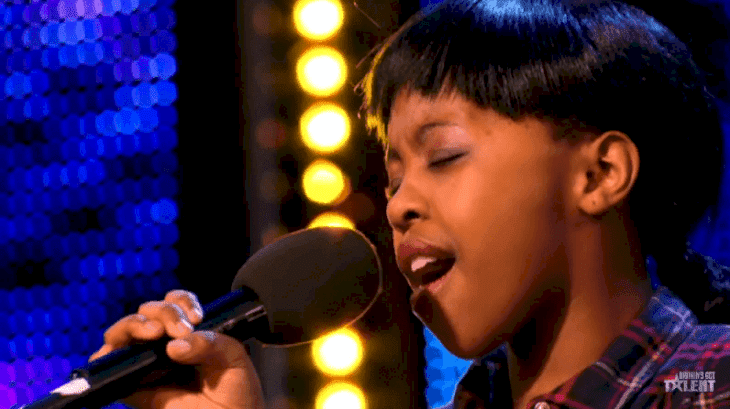 YouTube/Britain's Got Talent
FAMILY HAS HER BACK, ALWAYS
Asanda's father, Lennox, who is an accomplished South African singer, insisted that his daughter is mature enough. "I know she is young but, believe me, she's ready," he said.
He also noted: "We know there will always be negative as well as positive comments. We don't want her to get hurt, so we've prepared her. We will always give her our support."
REACHING FOR THE STARS
Well, thanks to that support, Asanda, now 16, is doing well for herself. Her upbeat track "Legends" has been enjoying a favorable public reception, and earlier this year, she was a top contender for the UK ticket at Eurovision 2018.
Please fill in your e-mail so we can share with you our top stories!