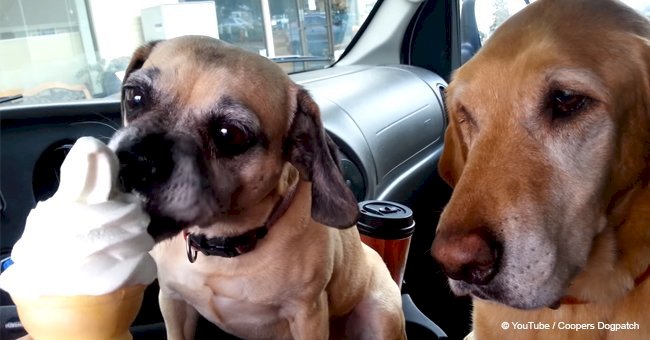 Funny video of two little dogs tasting ice-cream will make you burst out laughing

Nothing tastes as good as ice-cream on a hot day and these sweet dogs agree.
Everyone loves ice cream. Even dogs, so when Daisy and Cooper's owner decided to take them for a treat at McDonald's, the two pups got excited.
Ice cream is one of the two dogs' favorites things next to having a run in the park and their owner filmed the experience and posted it on YouTube on Coopers Dogpatch where it garnered over 10 million views.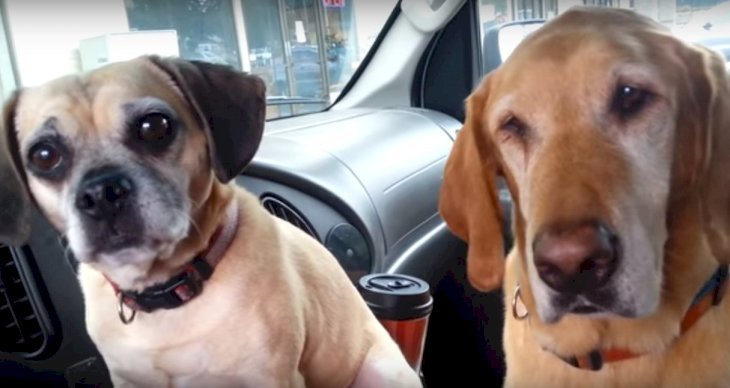 Source: YouTube/ Coopers Dogpatch
DAISY GETS FIRST DIBS ON THE ICE CREAM CONE
The dogs' owner made sure to let Daisy have the first taste of the ice cream and soon the reason becomes obvious.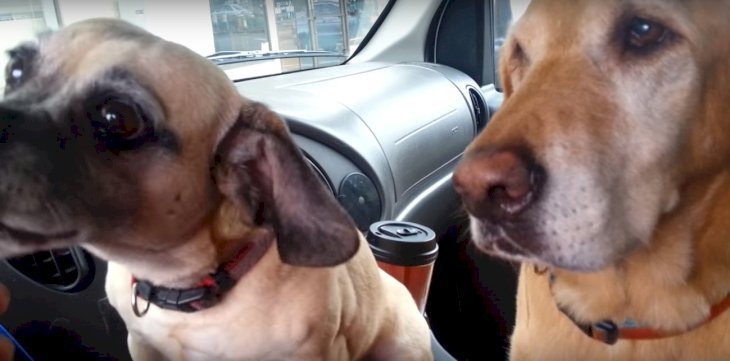 Source: YouTube/ Coopers Dogpatch
GREEDY COOPER IS A GLUTTON
Cooper is a glutton who wolfs down his ice cream in one go, which everyone knows is a sure way to a stomach ache.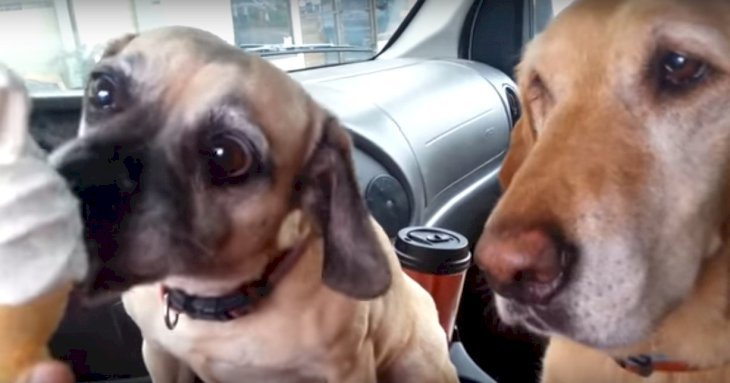 Source: YouTube/ Coopers Dogpatch
ICE CREAM CAN GIVE DOGS TUMMY ACHES
Because dogs process dairy in a different way to humans, ice cream can the can cause severe stomachache and experts recommend frozen yogurt as a sweet treat.
MAKE YOUR OWN DELICIOUS FROZEN YOGURT TREATS
If you want to make your own frosty summer treats for your dogs, how about delicious peanut butter, banana, and yogurt frozen treats? These are easy to make and contain only 3 ingredients.
AN EASY, CHEAP DOG-TREAT
To make these treats you would need only one needs two overripe bananas, one cup of Greek yogurt, and ½ cup peanut butter, and the necessary equipment is simple too.
All that is needed is a bowl, a measuring cup, an ice cube tray. In addition, there must be access to a freezer. The bananas should be mashed up smooth, and the peanut butter needs to be microwaved for 15 minutes. At this stage, all 3 ingredients should be well blended poured into the ice cube tray and left to chill overnight.
Please fill in your e-mail so we can share with you our top stories!