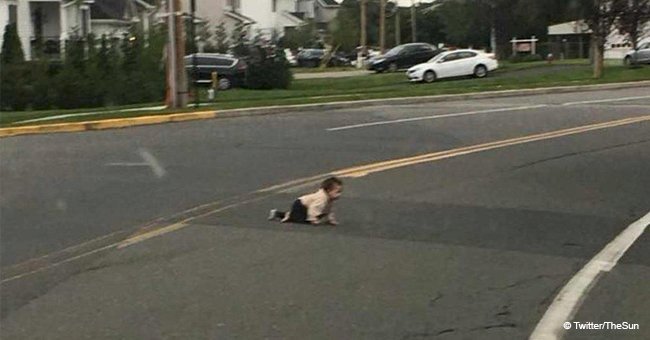 Driver stops his vehicle after witnessing a baby crawling across a busy New Jersey road

On Saturday September 22, one infant boy came too close to losing his young life in what could have been a tragic accident. Luckily, he was saved by an observant driver in the street.
A New Jersey man named Corey Cannon was heading to work when he saw something sizeable in the middle of the road. When he realized what it was, his mind instantly went to his own four-month-old daughter.
Cannon, 43, lives in Eatontown with his wife and child. He said he "thought it was a toy or something" at first. Then he saw the baby move.
Follow us on Twitter for more @amomama_usa.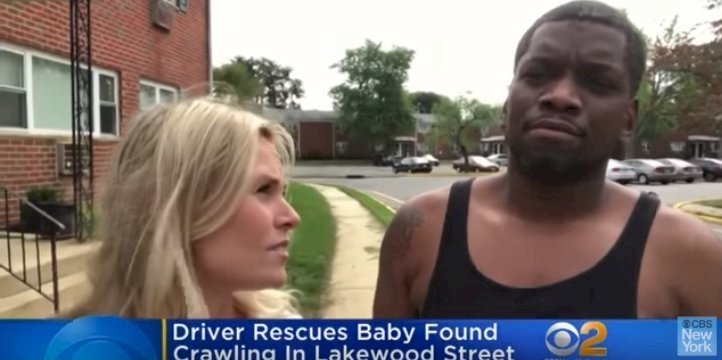 Source: YouTube/ CBS New York
When he realized it was a child who could not even walk yet, Cannon sprung into action. The new father told WNEP what he did:
"I knew I needed to get some sort of proof and my GPS was open on my phone, so I used my work vehicle to slow down traffic behind me and took the pic as I was exiting the vehicle and halting oncoming cars."
Cannon explained that he wanted to make sure people weren't going to think he was taking the child, but he also needed to secure the baby.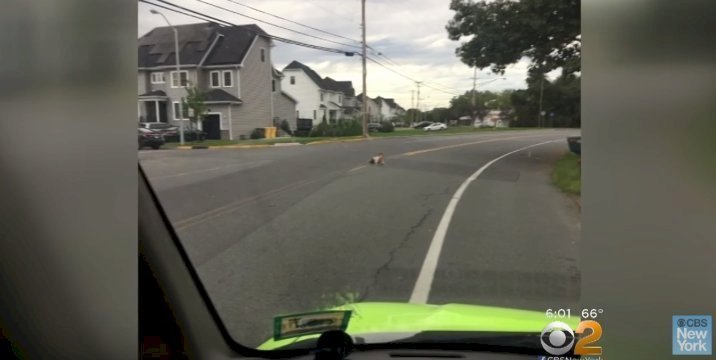 Source: YouTube/ CBS New York
He picked up the baby boy on Joe Parker Road in Lakewood at about 8 p.m, then called 911 according to police.
By the time the Lakewood police arrived, however, Cannon had approached some neighbors and the little boy was taken to a nearby home.
Officers investigated and discovered that the child probably exited through an open door while he was being watched by an older sibling.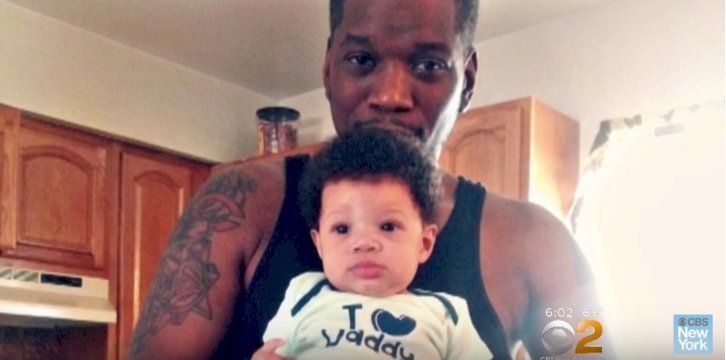 Source: YouTube/ CBS New York
The child's family remained unaware of the incident until the neighbor was later returned to them. They simply referred to it as "an accident."
Cannon did post snapshots to Facebook and captioned it by reprimanding the family. He later took it down, but not before it had racked up over 2,000 shares.
Authorities have not let up. They are continuing to investigate in collaboration with the New Jersey Department of Child Protection and Permanency.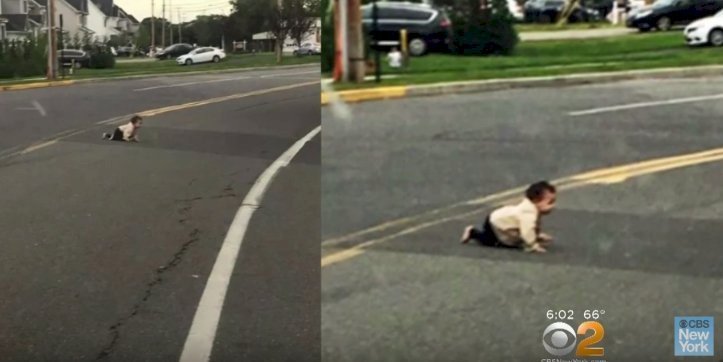 Source: YouTube/ CBS New York
In an interview with ABC 7, Cannon says he doesn't consider himself a hero. Rather, he said, "I just feel like I did the right thing at the right time."
His wife, Zenobia said:
"Something like this, I would never expect it. My husband's not the type to seek out attention or anything like that, but he was just doing it because it was a good thing to do."
For now, the baby boy's family remains free. Back in March 2018, one mother was not so lucky when her child wandered onto a New York street after dark.
Utica Police Department charged 27-year-old Ledrink E. Ford for endangering the welfare of a child. The woman said her baby was buckled into her car's backseat and she and a relative had no idea what happened.
Child Protective Services decided to take away Ford's four kids from her custody including the 9-month-old child.
Source: YouTube/ CBS New York
And also in March, yet another crawling baby was captured on a dashcam as it moved across the streets of Quang Ninh in Vietnam.
Source: YouTube/ Viral Hog
Luckily, the driver stopped in time and three good Samaritans rushed to the child. Among them, a masked individual picked up the baby and appeared to return the child to its family.
Please fill in your e-mail so we can share with you our top stories!