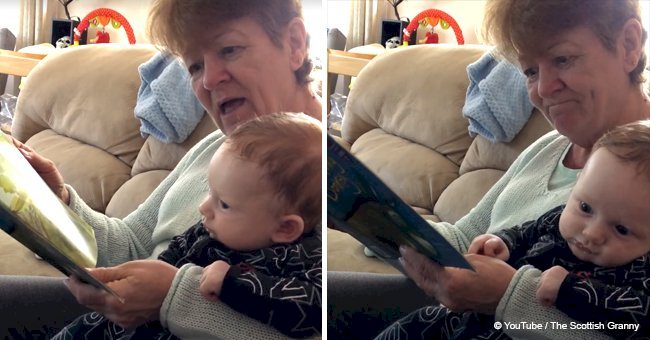 Granny goes viral for her infectious laugh while she spends time with her grandson

A Scottish grandmother has netizens laughing along with her since a video of her reading a story to her grandson went viral.
Janice Clark was reading the Wonky Donkey to the 4-month-old tot, and the contents on the book drove her to hysterics.
Read more on our Twitter account, @amomama_usa. The video can be seen below.
The book is about a three-legged donkey, but with each new adjective added to his the donkey's description, Clark loses it a bit more.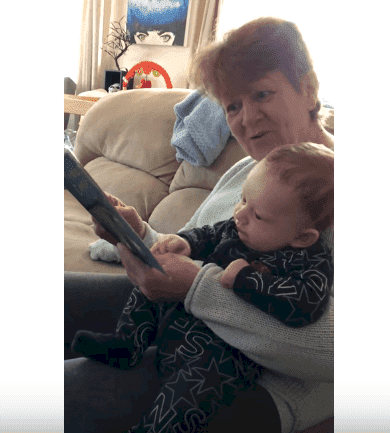 Source: The Scottish Granny
She clearly enjoyed the book more than her grandson, who didn't seem to understand what all the commotion and giggles were about.
Clark eventually laughs so much that she even struggles to finish the sentence and it just gets harder and harder with each adjective.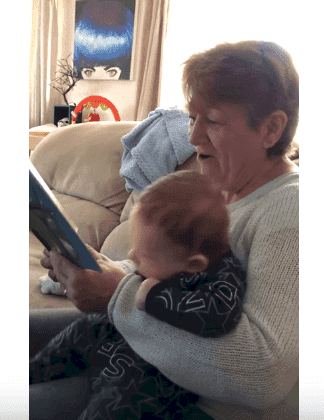 Source: The Scottish Granny
At one point she said the book would be the end of her but then turns the page to see what else the poor donkey is known as.
At the end of the book, we learn that he was a "spunky, hanky-panky, cranky, stinky, dinky, lanky, honky-tonky, winky wonky, donkey."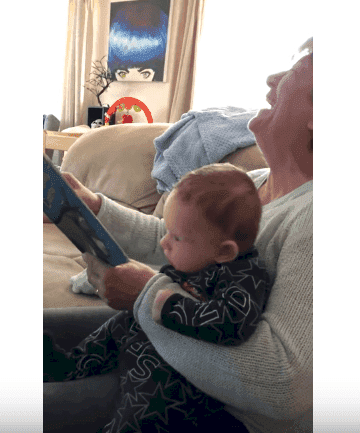 Source: The Scottish Granny
The video was shared on August 30 to The Scottish Granny's YouTube channel and had already been viewed nearly 1 million times since then.
Demand for "The Wonky Donkey" book has also skyrocketed during the past month, and the book is selling out fast.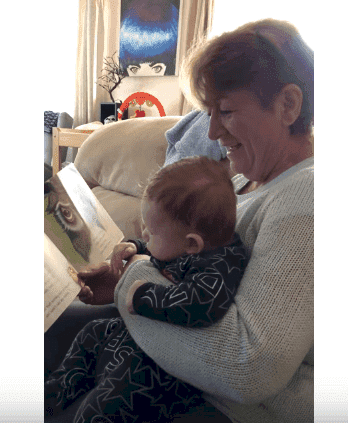 Source: The Scottish Granny
Not to be outdone, a 92-year-old granny from Nottinghill is also taking the world by storm after sharing her photos from a day spent at the Notting Hill Carnival.
Her granddaughter shared the photos online and explained in the caption that Elizabeth Seabrooke "danced to the floor with strangers in the rain."
"May this be a lesson to us all, that you are as old as you feel. Just *look* at the joy in her lovely face."
Seabrooke had always wanted to be an actress but never got the opportunity to pursue her passion because her father didn't think it was a career for respectable girls.
With the help of her granddaughter, Seabrooke is now reaching out to casting directors with the hopes that her dreams will come true.
Please fill in your e-mail so we can share with you our top stories!