Kane Brown returned to 'The Voice' for an amazing performance of 'Heaven'
Kane Brown stuns the audience with his spectacular performance of his single, "Heaven," during an episode of "The Voice."
Back in May, the popular singing reality show invited artist Kane Brown for a guest performance during the semi-final round of the show.
The video of the episode later uploaded to YouTube by the show's official channel reveals Brown performing a rendition of his song, "Heaven," which had recently managed to earn him fame, popularity, and success.
Brown put up a chilling show during a tense evening when eight finalists in the show waited for the voting results which would see only four of them moving on to the finals.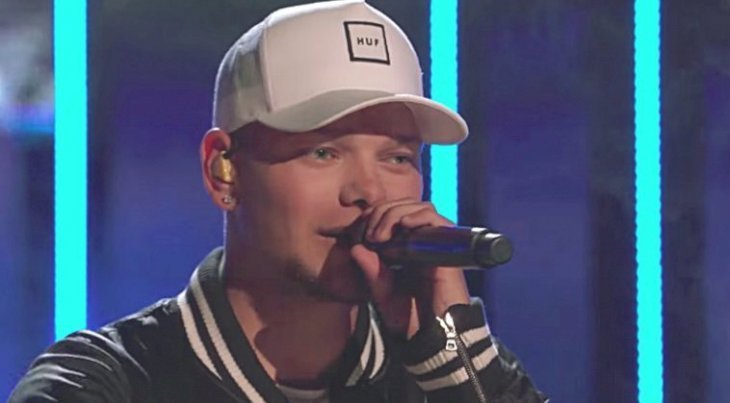 Follow us on Twitter to learn more.
Right from his usual, smart and casual fashion involving jeans and ball cap to his soothing, melodious voice, Brown did not fail to impress.
To accentuate his stage presence, the stage was lit up with a series of neon bars shaped to form a series of doorways, which also reflected on the theme of the song he performed.
D I S N E Y 👀 pic.twitter.com/oOT0KQEMGZ

— Kane Brown (@kanebrown) March 26, 2018
The audience remained silent and focused on his deep, smooth voice throughout the performance,, and erupted into wild cheers and applause as soon as the artist concluded his song.
Brown's soothing performance has been viewed more than 700,000 times and has been liked by more than 9,000 viewers so far making it go viral on the internet.
Meanwhile, Country Music Nation reported that Brown's "Heaven" was his first-ever solo number that hit number one on Billboard's Country Airplay chart. It also reached the second spot on the Hot Country Songs chart.
During his interview with Billboard, Brown stated that his team always knew that there was something special about the song. He appreciated the fan's reaction every time he played the song live, but peaking number one on Billboard meant "so much" for the artist.
Kane Brown voice gives me chills. 💕😍😘 #Country #KaneBrown #Heaven

— Tasha Teodoro (@ShanksTasha) September 19, 2018
According to Taste of Country, the 24-year-old artist set a record for himself by becoming the first artist to peak the top spot on five various charts at the same time with the release of his self-titled debut album.
Brown not only delivered a solo performance on "The Voice," but also took time to collaborate with one of the finalists, Spensha Baker, from Team Blake Shelton, to perform his number one hit song, "What Ifs."
The country star also made headlines back in July this year by sharing an amazing video of a stunning dance cover of Drake's mega-hit, "In My Feelings."