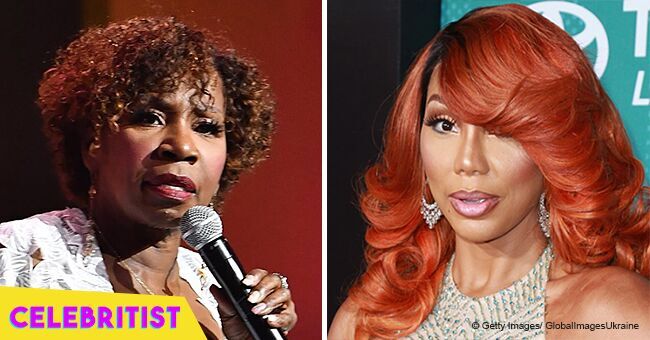 Iyanla Vanzant allegedly threatening to sue Tamar Braxton after filming episode together
Iyanla Vanzant allegedly threatened to sue Tamar Braxton after filming therapy session episode together.
Tamar's comments on social media worsened the already bad situation. There has been a controversy between Iyanla Vanzant and Tamar Braxton.
The "Iyanla: Fix My Life" star acted as the therapist for the Braxton family in a taped episode for "Braxton Family Values".
Reports say that Iyanla plans to take legal action over the recent events that occurred between her and Tamar.
Tamar disclosed false information to the public about her guest appearance on the show when it was Iyanla who appeared on Braxton Family Values.
Iyanla and her team are also bothered about the exchange of thoughts Tamar and her assistant posted on social media after filming with Iyanla.
The posts directed to Iyanla being a "fake" and "fraud" and spiraled to Tamar's assistant associating Iyanla with the words "kidnapping" and "devil."
It could have a big impact on the life coach's reputation and career, mainly on casting "Iyanla: Fix My Life."
OWN network and WEtv and Magical Elves legal department, networks of "Iyanla: Fix My Life" and "Braxton Family Values" respectively, have been in contact regarding the unfortunate situation.
"It's her duty to protect her reputation, brand, and OWN's brand. At this point, this is defamation and there should be consequences" says one party.
The feud between Tamar and Iyanla includes the former's accusation of the later "sex-shaming" her after Tamar shared a personal experience from the childhood of her being molested by family members.
"A lot of things happened in my childhood that I was, like, too afraid to talk about or too ashamed to talk about. I've been battling myself on whether or not I want to say really what happened or not because everybody wants you to be political."
Tamar says this and more during an interview on The Wendy Williams Show. She continued:
"But the truth of the matter is that, you know, I have been molested. You know by both sides of my family."
During their family's therapy session, Tamar walked out because of Iyanla's way of handling the situation which Tamar described as "a little too abrasive a little bit too much." The TV star added:
"[it's] nothing I've ever talked about. And, I never thought that I would sit around a table with Iyanla – who's here to talk about, you know, me and my sisters and our problems – and to bring that up and sex-shame me – basically in front of everybody.. So, that's why I got up and walked out."
Tamar has also made revelations last August about her sentiments regarding Phaedra Parks joining Braxton Family Values.
Ultimately, Tamar is not for it and claims she is "NOT a Braxton." The show, although boycotted by the sisters, is said to return with additional cast.
Please fill in your e-mail so we can share with you our top stories!