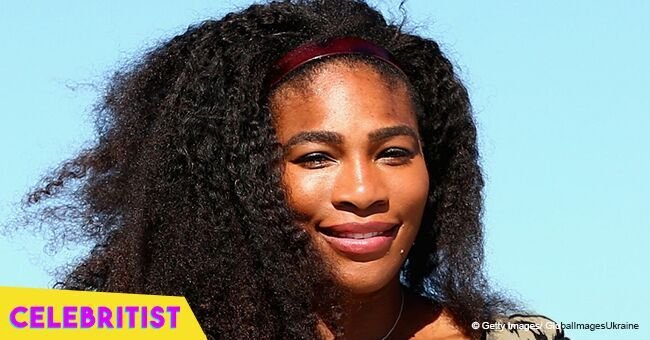 Serena Williams flaunts curves in leopard print mini dress after U.S. Open scandal

Serena Williams flaunts her curves in a leopard print mini dress at the 2018 Imagine Ball in Hollywood. The tennis star wowed the crowd as she walked in happily, holding hands with her supportive husband, despite U.S. Open scandal.
Last Sunday, Serena Williams stunned the crowd as she walked in the 2018 Imagine Ball in West Hollywood with a positive spirit and radiant glow. Serena was honored at the ball for her charitable work.
The 23-time Grand Slam champion rocked a tight leopard print mini dress, which outlined her body and emphasized her curves. She paired her dress with black boots which showed her toned athletic legs. Serena entered the Ball alongside her supportive husband, Alexis Ohanian and was greeted with photographers here and there.
Also present in the 2018 Imagine Ball was former Pussycat Dolls singer, Nicole Scherzinger, who rocked an all-black outfit. Nicole spent the rest of the night with Serena and Alexis, and they all seems to enjoy the company. She even showed support for Serena and later posted a photo of them during the night.
The Instagram post was captioned:
"So proud watching my friend @serenawilliams get honored for all her charitable work at the #ImagineBall. You are a beacon of Light, Inspiration and Strength to so many. We love you."
Serena was happy to be celebrating her victory, not in the recent tennis match, but in helping the lives of other people. She and her sister, Venus Williams, founded an organization called Yetunde Prince Resource Center, which caters to families and individuals affected by senseless violence. They have been working together with Imagine LA, who aims to eradicate poverty and homelessness in Los Angeles. The Center was made in memory of the Williams' sister who died in a drive-by shooting 15 years ago.
Williams has recently been making headlines in different news and social media outlets for her outrage during the U.S. Open Finals. Serena's un-called for behavior was highlighted during the match as she shouted at a notoriously known umpire, Carlos Ramos. In the end, she was given a whopping fine of $17,000 by the US Tennis Association for all the violations she made during her match with Naomi Osaka, which she ended up losing.
Please fill in your e-mail so we can share with you our top stories!