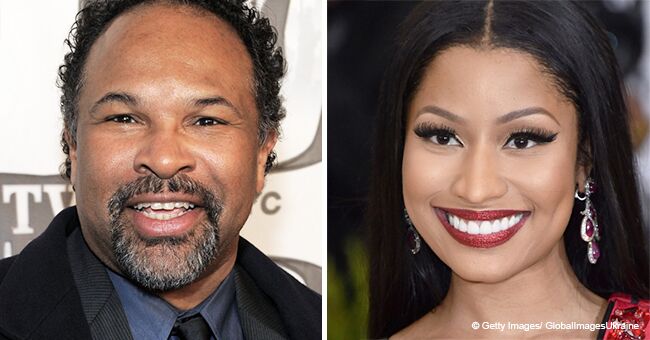 'The Cosby Show's Geoffrey Owens receives $25K from Nicki Minaj, donates money to charity instead

"The Cosby Show"'s Geoffrey Owens receives $25,000 as a fulfillment of a promise from Nicki Minaj. Instead of spending it for himself or his family, Owens pays it forward and donates the money to charity instead.
Nicki Minaj promised to give "The Cosby Show" star Geoffrey Owens a sum of $25,000 because of someone's attempt to job-shame him for bagging groceries at Trader Joe's. The queen of rap made that particular promise on air during her "Queen Radio" show. As promised, Nicki's team handed the check to Owens, who in turn, decided to donate the entire amount to an important cause that means a lot to him.
"I would like to give this donation of $25,000 to the Actor's Fund in memory of the late, great Earle Hyman – who played Cosby's father, 'Russel', on "The Cosby Show" – who lived his last many years and died at the Actors' Home, (funded and run by the Actor's Fund). I am extremely grateful to Nicki Minaj for enabling struggling actors to continue pursuing their dreams."
Finding out that Geoffrey has decided to donate the money instead of keeping it to himself, Nicki responded to his message and generous act by saying:
"I'm happy to be a part of a great cause. I wish Geoffrey much success and want him to know how loved he is. Rest in Peace to Earle Hyman."
In acceptance of the donation, Brian Stokes Mitchell, Chairman of The Actors Fund shared how grateful and humbled he is to receive such a generous amount of money from Geoffrey and Nicki. Moreover, he felt moved that the two of them took action to help their fellow entertainers when they need it the most.
Assuring them that the money would go to great causes, he made sure to announce where the money was to go exactly.
"This donation will help us provide essential programs and services to thousands of entertainment and performing arts professionals in need across the country every year. It will help us continue to provide supportive services including The Actors Fund Home, a skilled nursing, assisted living and short-stay rehabilitation facility for professionals who, like the great actor Earle Hyman, have dedicated their lives to the arts — and where we will be dedicating a room in Earle's honor thanks to this gift.
Given that Owens mentioned that the donation was made to honor, Earle Hyman, Mitchell shared how they were planning to dedicate a room in the late actor's honor to serve as one of his legacies in the actor's home.
"It will also help support our ongoing social services and emergency financial assistance, health care and insurance counseling, affordable housing, and secondary employment and training services. The staff of The Actors Fund take great pride in fostering stability and resiliency in the lives of everyone in performing arts and entertainment and providing a safety net for them in times of need. We thank you, Geoffrey and Nicki."
Geoffrey Owens is indeed a man with a great and humble heart, which is why Nicki Minaj stood by him at the time he was job-shamed for working at Trader Joe's. The rapper was enraged upon hearing the news of a woman criticizing Owen's, hence her promise of donating $25,000.
Please fill in your e-mail so we can share with you our top stories!