Heartbreaking reason Prince Philip agreed to walk behind Diana's coffin
When Prince Charles wanted to walk behind Princess Diana's coffin as a mark of respect to an ex-wife and departed mother with William and Harry by his side it caused a disagreement between Earl Spencer and Prince Charles.
That is correct. Things would probably have been done differently these days

— Prince George (@PrinceHRHGeorge) September 13, 2018
Ingrid Seward's book, 'My Husband And I: The Inside Story Of The Royal Marriage' writes about the weeks after the death of Princess Diana, writing in one excerpt that Diana's brother, Earl Spencer reportedly believed he should be the only person walking behind the coffin, but is said the royal family disagreed with Earl Spencer's belief. A telephonic row ensued between Earl Spencer and Prince Charles about whom should walk behind Princess Diana's coffin.
I had heard that the boys were too upset to make this walk and it was Prince Phillips who comforted them and promised to walk too if they would

— gene (@vonbowski) September 12, 2018
Seward said:
"It was made clear to Spencer that, regardless of whatever private feelings he might harbor, the prince and his sons would walk behind the gun carriage bearing the princess's coffin."
Read more on our Twitter account @amomama_usa.
Such a sad day that was. What William and Harry musta been going through... But held it together so strong and brave. 👍

— mary (@sushiate7) September 12, 2018
THE REASON FOR PRINCE PHILIP'S AGREEMENT
No one will forget the day of Princess Diana's funeral in September 1997 where the entire world watched as they carried her coffin out of Westminster Abbey with Prince William and Prince Harry walking behind their mother's coffin.
Prince William agreed to walk if his grandfather, whom he was close to did as well. Seward remarked:
"At first William flatly refused. Charles pleaded with him and said it would be utterly wrong of him not to accompany them,"
Another royal author and close friend of Princess Diana, Paul Burrell revealed in his book 'A Royal Duty', that Prince William made a vow to his mother, Princess Diana after her divorce from Prince Charles.
After the divorce Princess Diana was stripped of all titles and had to bow to even her own sons. Prince William promised his mother, Princess Diana that he would give her title back when he became king. Details of his promise can be found here.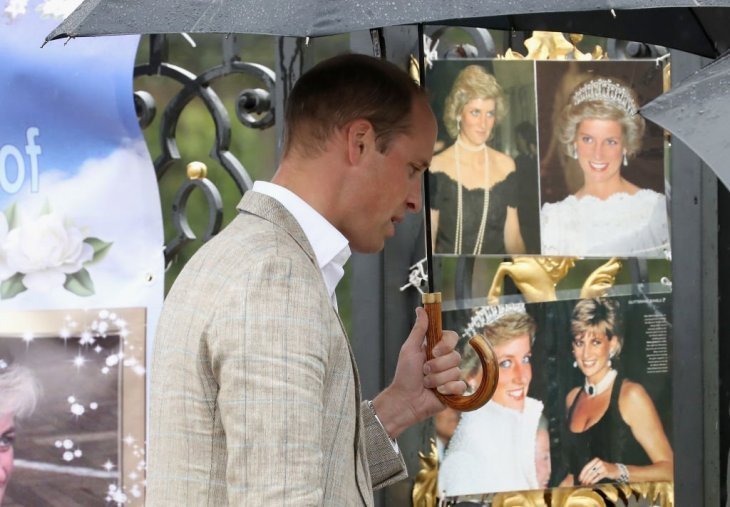 Prince Philip spoke to Prince William about taking part and convinced him but Prince William had the condition that his grandfather would walk beside him. Prince Phillip agreed to walk behind Diana's coffin for the sake of Prince William who needed his grandfather during a very difficult time. In a 2017 interview with Prince William, he said walking behind his mother's coffin was 'one of the hardest things' he has ever done.
Prince Philip "pressured grieving William and Harry to walk behind Diana's coffin", new ITV documentary claims https://t.co/L9ICdDxeJu pic.twitter.com/ODTOJjMUm8

— Dan Wootton (@danwootton) August 18, 2017
Claims were later made by Earl Spencer that he was 'lied to'  by the royal officials regarding the wishes of Prince Harry and Prince William about walking behind their mother's coffin. Earl Spencer raised objections but was told that late Princess Diana's sons wanted to walk behind the coffin, realizing later this was not true. The full story can be found here.
Earl Spencer says he was lied to over the princes' wish to follow their mother's coffin. Full podcast here: https://t.co/QfnaTbWzCn #r4today pic.twitter.com/5GHM8Ce1hI

— BBC Radio 4 Today (@BBCr4today) July 26, 2017