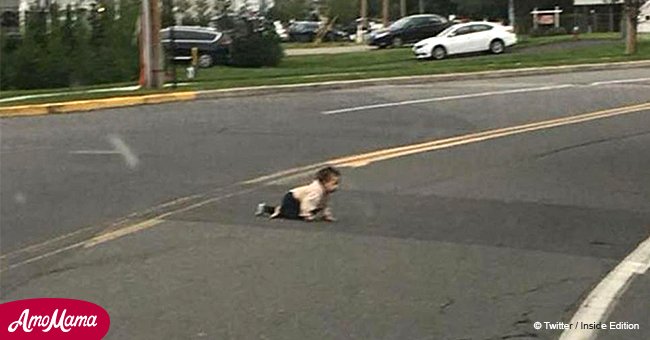 Driver stops his car in horror after finding 10-month-old baby crawling across the road

A New Jersey man on his way to work witnessed an unbelievable sight.
Cory Cannon, a 41-year-old cable TV installer, was on his way to work when he had the fright of his life.
The New Jersey man was driving when he saw something small moving on the road. He didn't want to run over it, so he slowed down and that is when he saw what it was.
Cannon was shocked to see it was a baby, crawling on all fours. He told Inside Edition what happened next and how he saved the child from being run over.
"I knew I needed to document it. Me picking up a random child wasn't a good idea."
Cory Cannon, Inside Edition, September 26, 2018.
Cannon jumped out of his truck and started stopping the oncoming traffic. He then took photos of the child, thinking that he would need to document the situation before he picked the child up.
He called to people standing outside nearby houses and a woman picked up the baby, but she explained that it wasn't hers.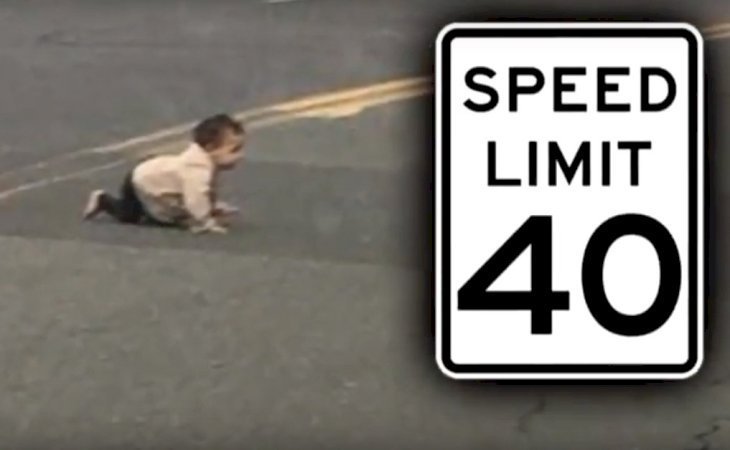 Source: YouTube/ InsideEdition
THE PARENTS DIDN'T KNOW WHERE THE BABY WAS
Cannon and the woman walked to a nearby house. He saw that the door was open and when a man answered his call, Cannon asked him if the baby was his.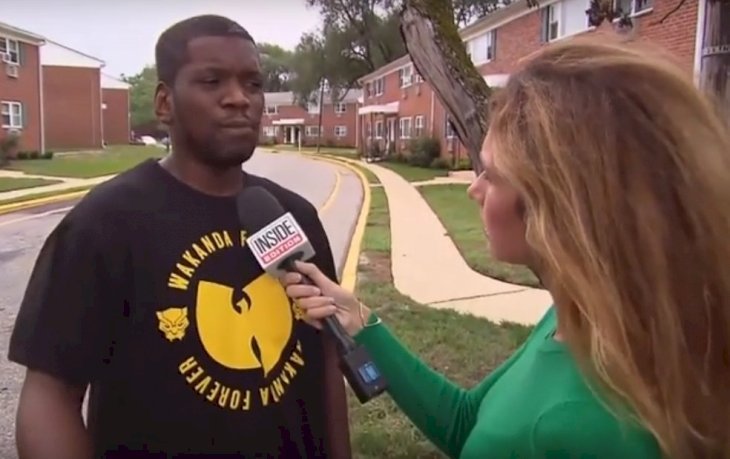 Source: YouTube/ InsideEdition
CANNON CALLED THE POLICE
Cannon handed the baby over, and the man apologized. Cannon, who has a 4-month-old daughter, called the police and reported the incident.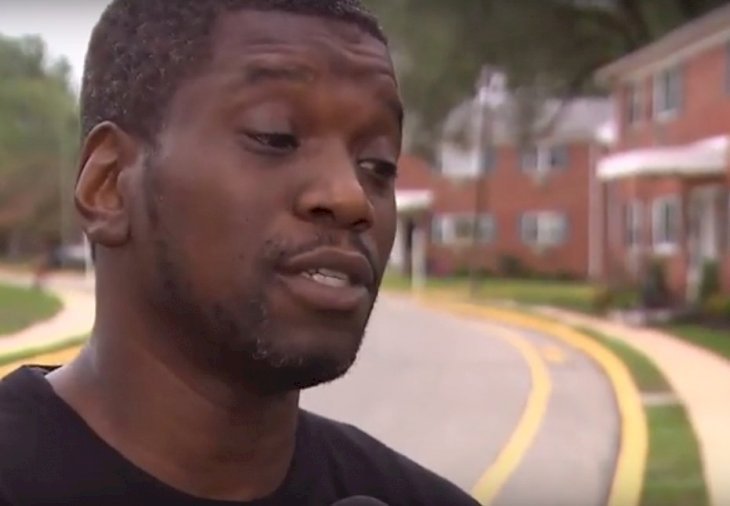 Source: YouTube/ InsideEdition
THE LAKEWOOD POLICE IS INVESTIGATING
The circumstances surrounding the incident are under investigation but no arrests have been made in connection to this case of a possible child endangerment.
ANOTHER LAKEWOOD INCIDENT WITH AN UNHAPPY ENDING
Scarcely a year ago, a 3-year-old girl was killed in Lakewood after she rode her bike out onto the street and into the path of an oncoming truck, according to authorities.
The truck, driven by a 40-year-old Lakewood man ran over the child when the little girl left her driveway and rolled directly into the vehicle's path.
Responding officers found the child being cared for by an emergency medical service, but the little girl did not survive and was pronounced dead at the scene.
Authorities searched the drivers mobile phone, "which yielded negative results," according to the prosecutor's office. He was taken to Monmouth Medical Center, Southern Campus in Lakewood to give a blood sample to test for the presence of alcohol or drugs.
In a related story, two Tennessee teenagers risked their own lives to save a toddler whom they saw heading towards a busy highway in the middle of the night.
Please fill in your e-mail so we can share with you our top stories!