Jennifer Hudson turns heads in strapless navy gown and sparkling jewels
Jennifer Hudson stuns during her bejeweled appearance at a Harry Winston event where she donned a shoulder bearing navy gown ahead of her return to 'The Voice."
Shortly before her return as a judge in "The Voice," Jennifer Hudson dazzled her way into a Harry Winston launch in New York.  Elegantly dressed in a strapless navy gown, she easily outshined the jewels on display during the event. 
The 37-year-old singer stepped into her velvet heels and walked inside the Rainbow Room in a bustier-cut blue gown with a plunging neckline. Her dress had a lace-trimmed torso that provided an accent to her slinky gown.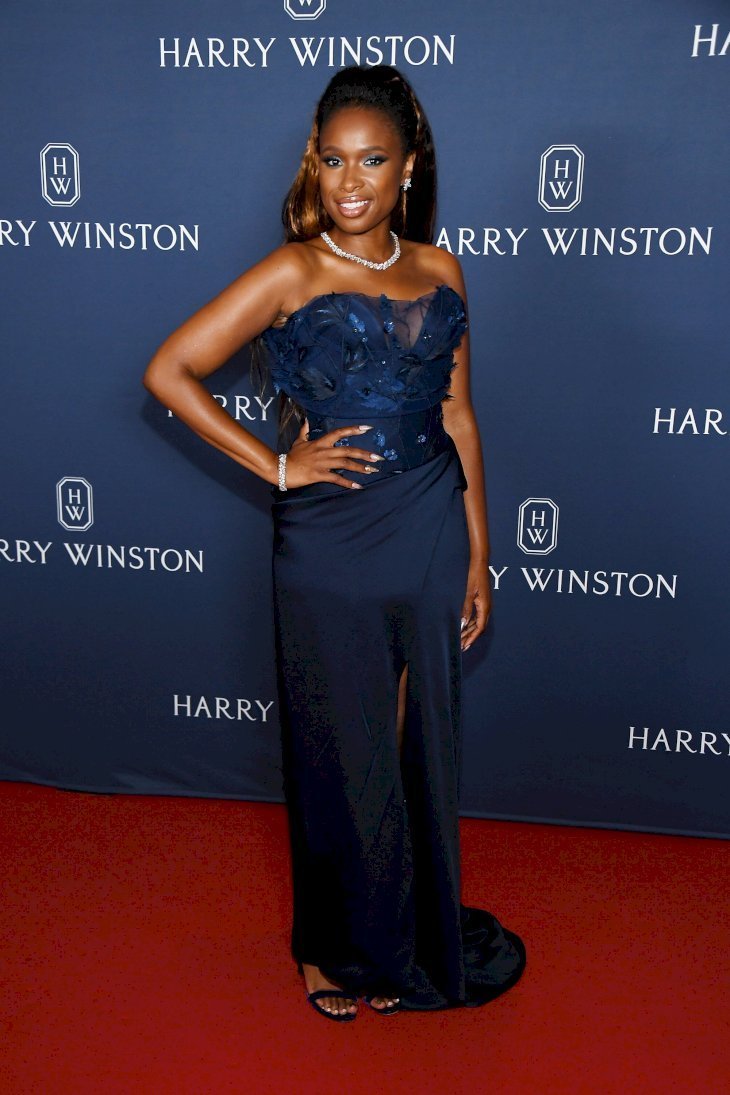 She made sure to sparkle wearing diamonds from head to toe consisting of a glamorous necklace, tennis bracelet and huge studded earrings. With her dramatic hairstyle and flawless makeup, Jennifer was a total stunner that night.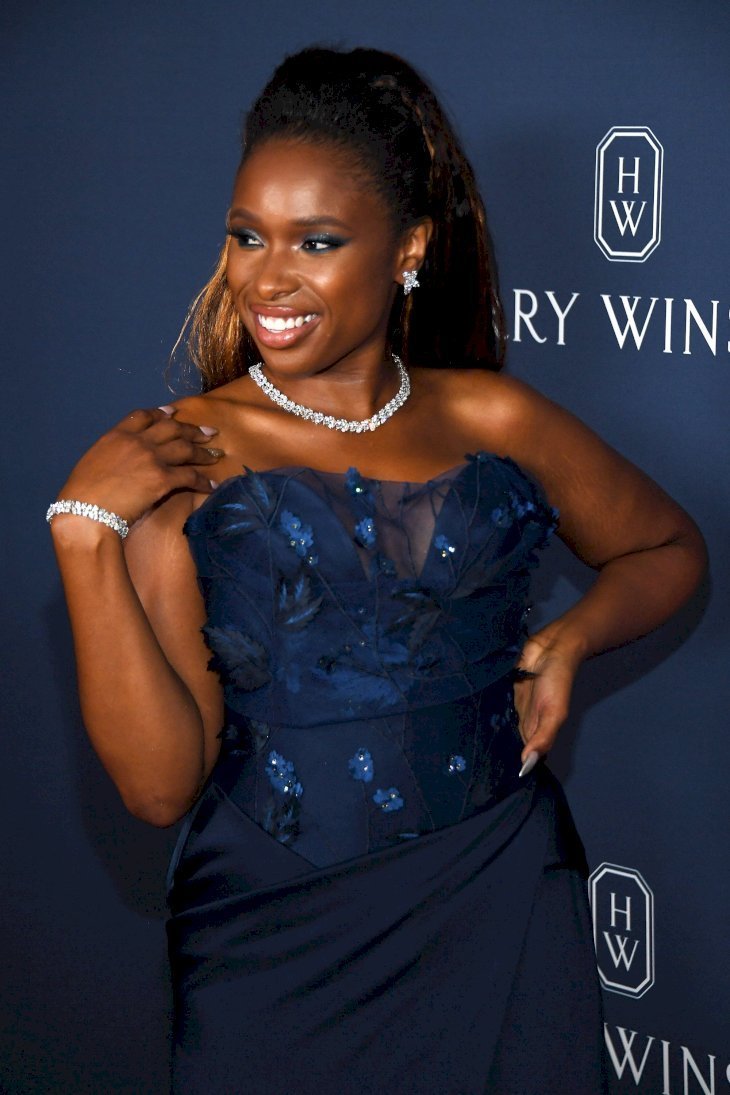 The singer/actress was joined by other noteworthy celebrities who flocked to the gala dinner celebrating the famous jewelry brand's new collection. Among them were Katie Holmes and Naomi Watts who each looked fabulous in their choice of outfits to complement their Harry Winston jewelry. 
Jennifer's red carpet appearance came just days before she returned to "The Voice" to compete against the show's other judges Kelly Clarkson, Blake Shelton, and Adam Levine for the reality competition's 15th season. Fans were thrilled to see Jennifer back and couldn't wait to see her go up against Kelly, her "American Idol" counterpart. 
Jennifer began her stint with "The Voice" in season 13 but skipped the show last year when she served as a coach for "The Voice UK." There were rumors that she caused the decline of season 13's ratings which kept her from returning. However, now that she's back in "The Voice," those rumors don't seem to apply.
Dreams are comin' truuuee, y'all! This very special duet between @IAMJHUD and @imkennedyholmes will have you in tears. #VoicePremiere https://t.co/kqOfKxV4RF

— The Voice (@NBCTheVoice) September 25, 2018
Her return also means there was no harm done when she threw a shoe at one of the performers during the 2017 auditions for show. The singer explained then that she was so impressed with the performer, Chris Weaver, that she complimented him by throwing Miley Cyrus' shoe at him. Weaver ended up selecting her as his coach that season. 
The joke was on Jennifer days later when a shoe was thrown at her during her concert in Boston. The prank was made by one of her crew members in response to her shoe-throwing act in "The Voice." 
Meanwhile, Jennifer surprised a 13-year-old during her blind auditions for "The Voice" season 15. Kennedy Holmes who impressed all four judges revealed during her interview that it had been her dream to sing with the "Dreamgirls" star. Jennifer obliged her by singing a duet with her that made even Kelly Clarkson cry. 
Dreams are comin' truuuee, y'all! This very special duet between @IAMJHUD and @imkennedyholmes will have you in tears. #VoicePremiere https://t.co/kqOfKxV4RF

— The Voice (@NBCTheVoice) September 25, 2018