Amber Alert: 6-year-old boy from California missing
An Amber Alert has been issued for 6-year-old, Jayce Cosso, who was allegedly kidnapped by his father John Cosso. Members of the public are being encouraged to alert the Modesto Police if they see John Cosso with the 6-year-old boy. 
He is believed to be in a black 2012 Ford Fusion with California license plate number 8BDY654. The 41-year-old reportedly abducted his son from his mother's home in Modesto, California on Monday, September 24. Kimberley Valente, the mother of 6-year-old Jayce Cosso took to Social Media on Tuesday in an effort to find her son.
Valente reported that she was accosted by several men dressed as utility workers, along with John Cosso. She stated that the men had pepper spray which they used as a way to invade her home. She also stated that she tried to escape from them by running to her garage and drive away, however her son Jayce was snatched from her lap. 
Police in #Modesto are looking for John Cosso, 41, who is accused of abducting 6-year-old Jayce from his home this morning. They are believed to be in a mid-2000's black mid-sized vehicle. pic.twitter.com/H1pE6Ob2sr

— Carlos Correa (@CarlosCorrea2) September 24, 2018
"Look for every man with child. Look for faces that have  been shared over the last , almost 24 hours please" 
Members of the public are also involved in the search as Valente's plea along with the issued Amber Alert place John Cosso under the microscope and his young son has become Modesto's number one priority. The man hunt is on as police from different deparments have teamed up to find Jayce Cosso and take his father into custody.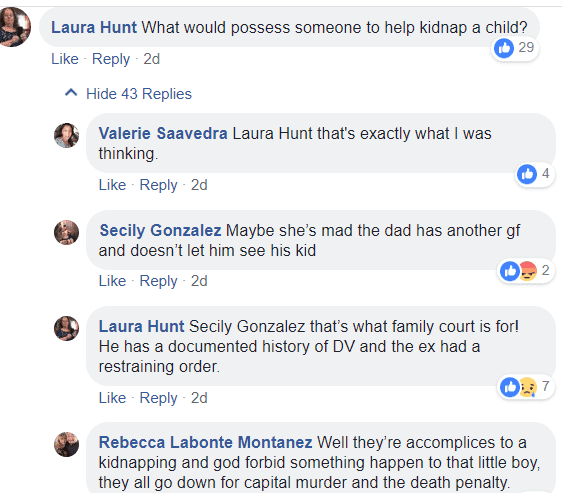 "Please pay attention today. Please look at cars and faces and anything that does not seem right."   
Valente's desperate plea has prompted members of the public to assist with the return of her son as soon as possible. They have been using several mediums including social media and road signs desribing John Cosso's Ford Fusion.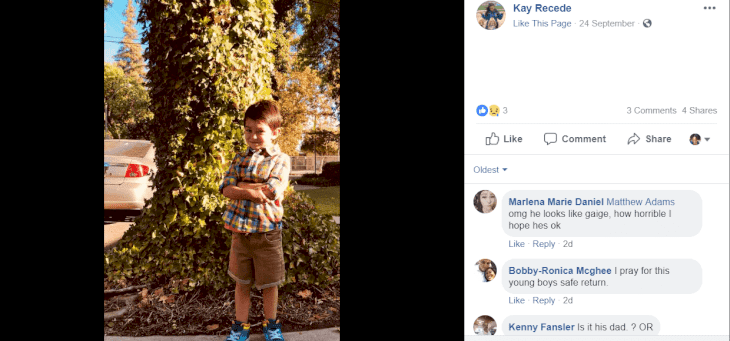 The latest development in the story is that there is a second person of interest in the abduction of Jayce Cosso. The person has been identified as Renee Quijada. Persons with information on Quijada or where she may be located is being asked to contact one of the following numbers, Non-Emergency dispatch at 209-552-2470 or Crime Stoppers at 209-521-5636. 
https://www.facebook.com/modestopolice/photos/a.10150582433960043/10160794293705043/?type=3&__xts__%5B0%5D=68.ARCU0w0eWt83_p-EWtcM26jLaO