Huge gorilla meets a tiny bush baby in the forest and their bond quickly goes viral
An unlikely friendship between the biggest of all primates, and one of the tiniest.
Bobo the western lowland gorilla lives in Mefou Primate Sanctuary in the Cameroons with more than 300 hundred other rescued animals.
The Sanctuary protects endangered animals from poachers, and Bobo is one of these animals.
The big gorilla grew up an orphan, but he is a kind and compassionate creature, as developing events would prove.
A post on Facebook by Ape Action Africa showed footage that outed Bobo as a 440-pound softy.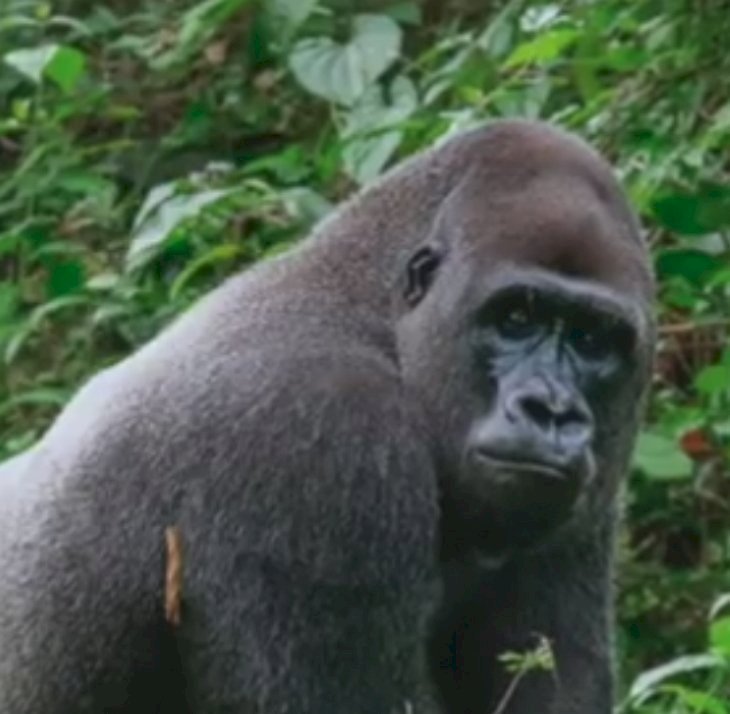 "Caregivers discovered him cradling the tiny primate during their morning checks, and were amazed to see him handling it with the utmost care."
Ape Action Africa,  Facebook , August 2018.
BIG BOBO IS THE DOMINANT MALE GORILLA
Bobo is the dominant male in his group, but he came to the sanctuary in 1994 as a tiny two-year-old after his mom was killed by poachers. 
One morning, the sanctuary caregivers were astounded to see that Bobo was cradling a tiny creature gently in his hands. It was a Galago, also known as a bushbaby.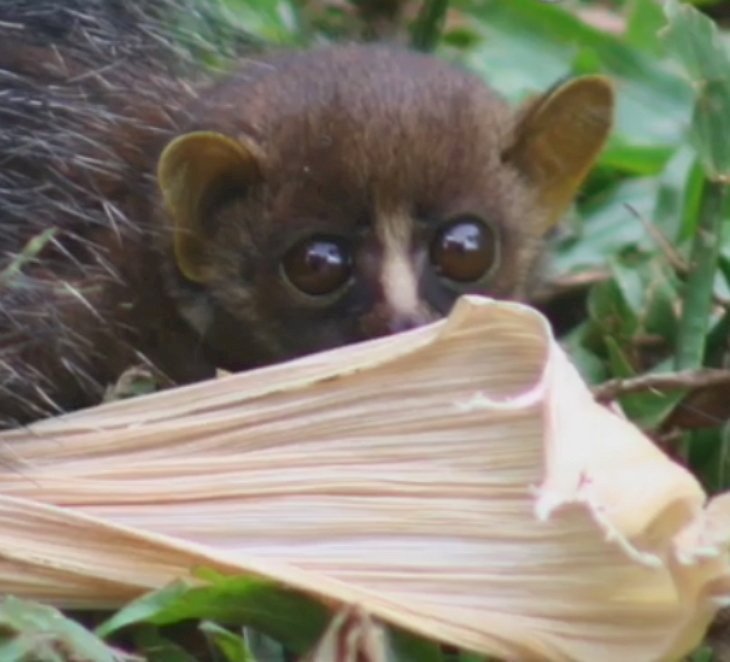 BUSHBABIES ARE THE SMALLEST OF PRIMATES
The tiny creature that Bobo had befriended is one of the smallest of all primates. Bushbabies are nocturnal insectivores weighing in at a mere 200 gr, and standing no higher than Bobo's thumb.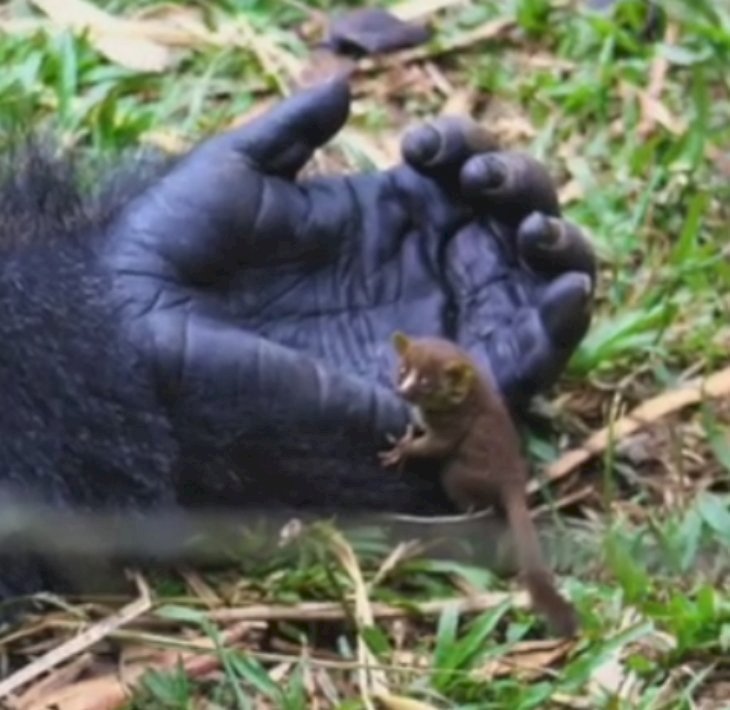 A FRIENDSHIP MADE IN HEAVEN
The caregivers were astounded to see that the bushbaby was completely unafraid of Bobo, wandering off for a walk in the grass, then coming back to clamber up onto his giant friend's body.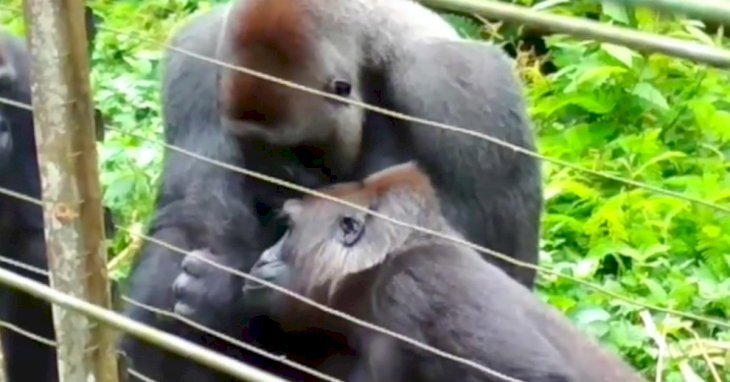 BOBO PROTECTED THE BUSHBABY FROM THE BAND'S CURIOSITY
The other gorillas saw the bushbaby and wanted to play too, but Bobo protected his fragile friend from their curiosity - letting them look but not touch. Two hours later, Bobo took his friend into the trees and set him free.
ANOTHER UNLIKELY PAIR
Far away from Bobo in his African sanctuary in the Cameroons, another unlikely pair of friends teams up for a morning workout in Tampa, Florida.
Busch Gardens in Tampa, Florida has shared a video showing their gorilla, Bolingo working out with his trainer, Rachel Hale. 
In the video, Bolingo can be seen copying Hale's movements and matching hands and feet through the glass.
This training allows employees to build trust with the animals and it creates a special bond. Hale's and Bolingo's work out has been viewed nearly 200,000 times.
In a related story, a child who fell into a gorilla enclosure at the Jersey Zoo was protected by a giant silverback male until rescuers arrived.