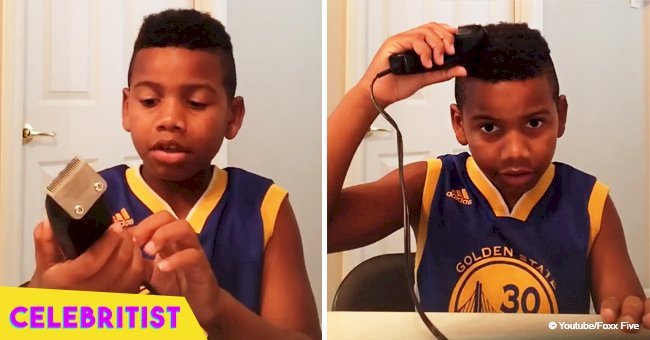 Boy became an internet sensation after his haircut tutorial went wrong in viral video
A boy thought that he could cut his own hair, and even recorded himself doing it, but things went wrong very quickly. He became an Internet sensation.
In the video that Foxx Five uploaded to his YouTube channel, the boy appeared wearing a Golden State Warriors jersey and talking to the camera explaining that he would cut his hair.
He pointed out that he had cut his father's hair in the past, suggesting that he knew how to do it. While plugging the razor, he revealed that his mother didn't want to cut his hair, so he was ready to give it a try.
When he sat down and started using the razor, his movements looked very secure and confident. He wielded the machine on his head once, but nothing significant seemed to happen.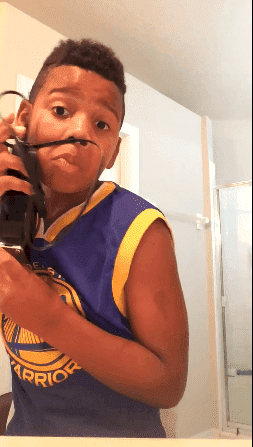 Source: YouTube/Foxx Five
THE MISTAKE
He did it one more time, and the result was almost the same. The third time the boy used the machine on the exact same spot, a big portion of his hair came off. His jaw dropped as he realized what had happened.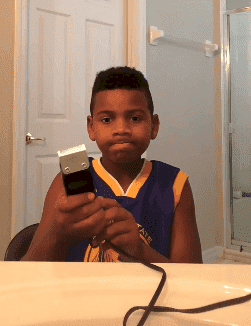 Source: YouTube/Foxx Five
THE RESULT
"Oops! I made a bald spot," said the boy. At the same time, he was holding up and down the portion of hair that he cut, and even pressed it to his head as if he was trying to put it back where it was.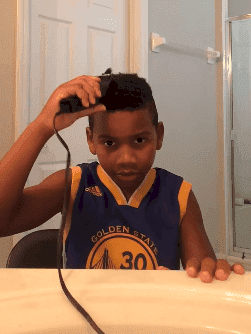 Source: YouTube/Foxx Five
"I'm gonna be the funniest kid on the planet, [sic]" said the boy, before admitting that he didn't look that bad. However, his face showed nothing but regret, proving that he probably said that because he was recording himself.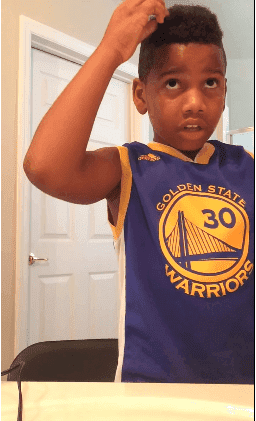 Source: YouTube/Foxx Five
THE EXPLANATION
In the description of the video, Foxx Five pointed out that the boy was his son and that he usually cuts his father's hair once a week because the proud man considered it was a bonding moment. The youngster evidently wasn't ready to cut his own hair.
ANOTHER VIRAL VIDEO ABOUT SOMEONE'S HAIR
A proud father in a train in New York was captured in video listening to music with his headphones on while braiding his daughter's hair.
The man's second daughter was peacefully sitting in a nearby seat waiting for his father to finish and for the train to arrive at their station.
Scott Bernand, the holistic trainer who recorded the genuine family time, pointed out that the whole moment touched his heart. The video became viral in no time and the father, later identified as DJ Evvafross, took to social media to thank everyone for their words.
Please fill in your e-mail so we can share with you our top stories!