Barack Obama's speech with his 'anger translator' still makes people laugh all over the world
Actor and comedian Keegan-Michael Key, best known for "Key & Peele" helped former President Barack Obama during his speech at White House Correspondent's Dinner.
In the video that The Daily Conversation uploaded, Obama appeared wearing a very elegant black suit and a matching bowtie admitting that he had made a couple of jokes about tensions between him and the press.
For that reason, he invited Luther (Key's character in the previously mentioned show), his anger translator. As soon as the actor stood next to Obama, everyone in the room started laughing.
During the next five minutes, the president said something serious that Key turned it into the "same" but with much more anger in it, something that was hilarious.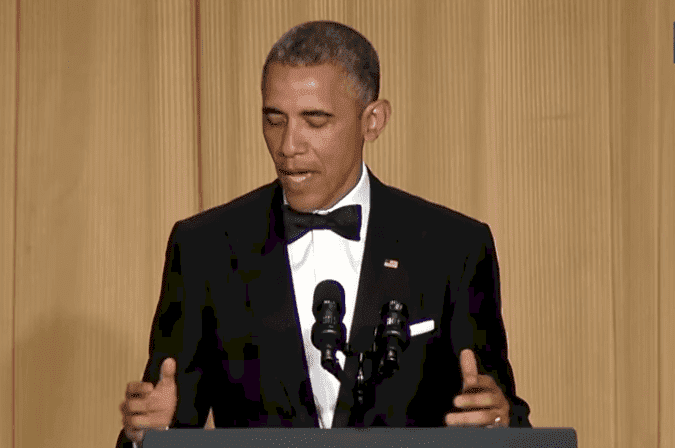 THEY NEVER BROKE CHARACTER
One of the most striking aspects of the entire presentation was that, even though Key's jokes were awesome, Obama's face remained plain as if what the actor was saying was really his translated words.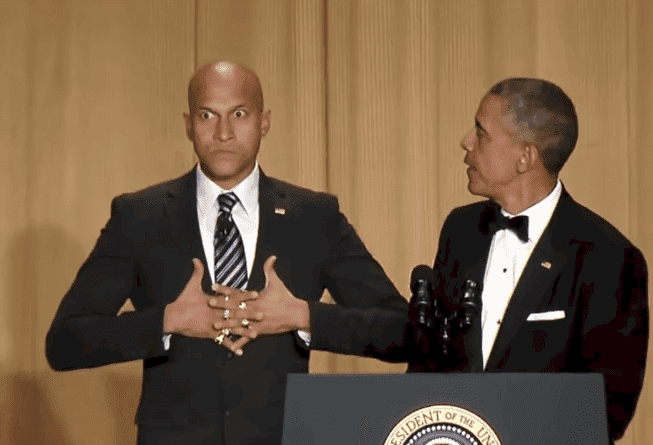 HE "GOT ANGRY"
Reaching the end of his speech, Obama addressed the risk of climate change, and things turned a bit violent. Key was trying to calm down the president, but he wouldn't stop.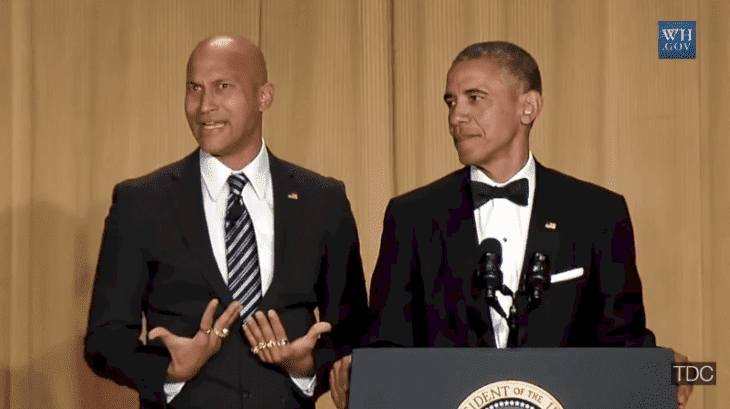 "YOU NEED COUNSELING"
When Obama finally stopped talking, Key told him that he didn't need an anger translator but counseling, and left the stage, ending one of the funniest presidential speeches in history.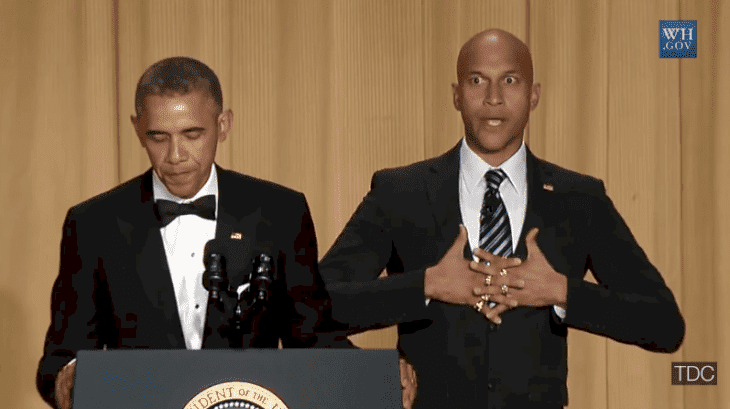 THEY BARELY REHEARSED IT
As EW reported, Key and Obama rehearsed it for about ten minutes in total. The first time they tried it, Obama realized that he shouldn't laugh to make everything funnier, but he just couldn't help it.
When they did it alone the second time, things were better, and they knew they were ready for it. Key added that one of the best parts of the day was that he got in the motorcade on his way back to his hotel.
KEY'S ROMANTIC LIFE
The actor married his sweetheart, Hollywood producer and director Elisa Pugliese, in an intimate ceremony in New York City on June 8, 2018, after getting engaged in November last year.
While the couple has mostly kept their relationship private throughout, they have been seen in public together, and have even attended several events during their long relationship.