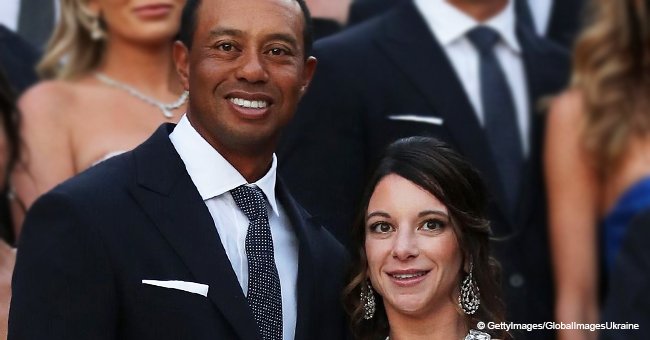 Tiger Woods' girlfriend was once reportedly evicted from apartment & is allegedly $240,000 in debt
Amid Tiger Woods' recent resounding victory, his girlfriend Erica Hernan is reportedly suffering major financial loss. She's allegedly indebted to a former investor for the next seven decades.
She was front and center during Tiger Woods' impressive comeback during the recently concluded Tour Championship in Atlanta. And now Erica Hernan, Woods' girlfriend is making headlines for being in serious debt.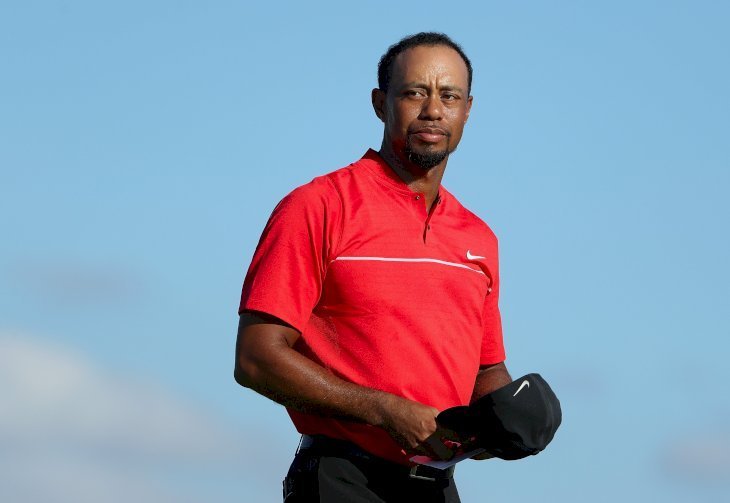 Source: Getty Images
All eyes were on Hernan last weekend when Woods sealed his first win in five years with a kiss from her. Hernan was the first to greet the golf legend after bagging the championship that's been elusive from him for quite a while.
But now that she's graced the limelight and people have become curious about her, new rumors are swirling surrounding her life and particularly her financial status. According to the latest report by the Daily Mail, Hernan is in a financial hole that's led to her eviction from her apartment and a $240,000 debt due to a failed business.
Public records in Florida reveal Hernan is currently paying $295.60 a week to financial investor Tom Morris who invested in a chain of five nightclubs in Orlando owned by Hernan, and two other partners including her former boyfriend, Ricky McIntosh, and party planner Jesse Newton. Morris reportedly invested $200,000 at the time the business was established eight years ago. The business which at first was going well eventually suffered with Morris' money gone. He filed a suit which he won, demanding Herman and her partners to pay him $240,233.08 including interests, fees, and fines.
Since the lawsuit ended, Hernan had been delinquent in paying Morris until she landed a job managing Woods' restaurant, The Woods Jupiter which began operations in 2015. Her wages in the restaurant are now currently being forwarded to Morris. She's expected to be fully paid by 2085.
Meanwhile, Hernan showed her full support to Woods, her boyfriend for a year when he bagged the Tour Championship title recently. The golfer even whispered an "I love you" to her as they embraced after his victorious match.
Woods revealed after the event that "it's been tough" getting back into the game after having a "not-so-easy last couple of years." He said he couldn't believe he won.
A sea of fans cheered and crowded around Woods after his win. His last success was in 2013 before he suffered multiple back injuries and surgeries that led to his successive losses. His comeback win was made even sweeter by congratulatory wishes that flooded Twitter.
Please fill in your e-mail so we can share with you our top stories!