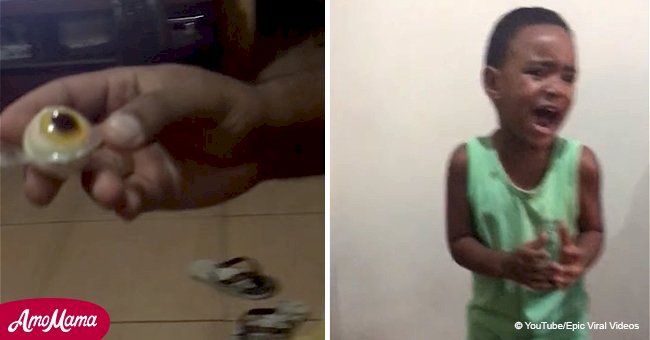 Mum pranks her son by telling him his uncle's eye has popped out (video)
This expertly executed prank on a young boy certainly pulled out a great reaction. Who wouldn't be shocked to see someone's eye ball fall out of their head?
In a video uploaded on May 2018, a mother recorded as her son walked up to his uncle and gently shook his head back and forth.
Then an object fell to the ground with a soft sound. The boy immediately stepped back.
The prank video can be found below.
Follow us on Twitter for more @amomama_usa.
His uncle held his hand over his left eye in a pretense that something happened to his eye.
When the boy saw the fake eyeball on the floor, he started screaming. His mother picked it up and put the eyeball in front of him, making matters worse.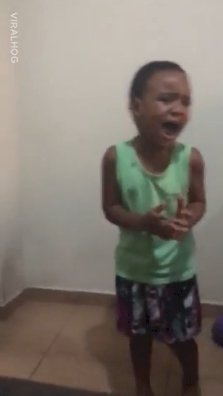 Source: YouTube/ ViralHog
He pushed it away and continued screaming while glancing over to see the state his uncle is in.
The short video was fairly intense. Since there is obviously no blood no the eyeball, however, it wasn't really graphic.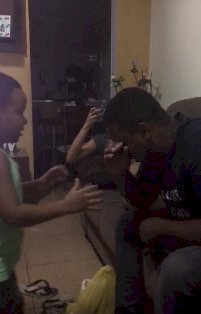 Source: YouTube/ ViralHog
It did probably leave a strong impression on the poor boy even after his family let him know it was all a silly prank.
Not all viewers were in agreement with the nature of the prank though. They voiced their disdain on Facebook and were promptly called out as "snowflakes."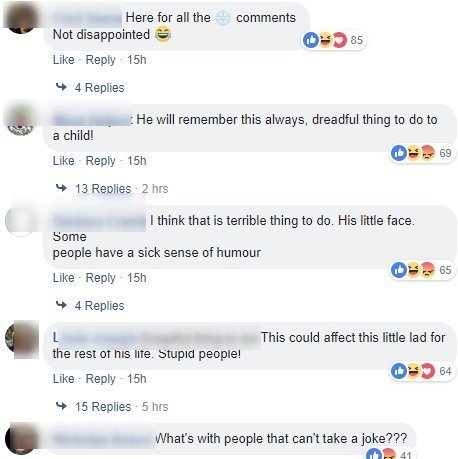 Source: Facebook/ UNILAD
Most persons chalked up the joke to a simple good laugh, but one person said if the kid doesn't find it funny, it's just not.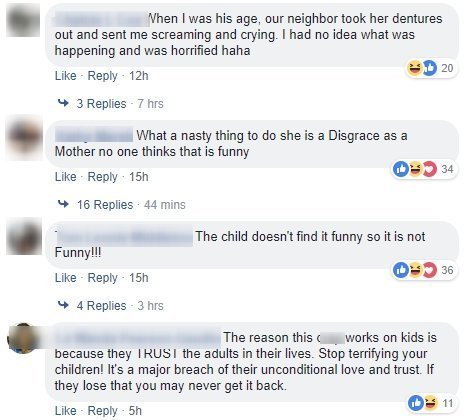 Source: Facebook/ UNILAD
We're not sure whose idea the prank was, the mother or the uncle. But back in October 2014, it was Marja Baker who decided to prank her son.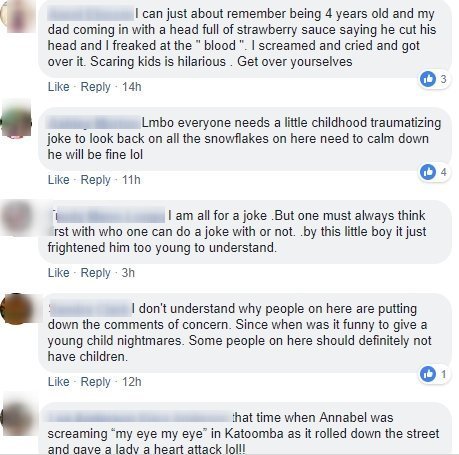 Source: Facebook/ UNILAD
For her son Ja'Myron's eighth birthday, Baker got creative with her trick. She ordered something in her son's name and then scolded him for buying stuff "off the internet," or "off the TV."
Source: YouTube/ ViralHog
In the clip, Baker relentlessly hammers her son while yelling at him to open the package he ordered.
Ja'Myron is flabbergasted by the whole ordeal but opens the orange package and pulls out what's inside.
When he does, his mother instructs him to "read what that says!" referring to a note on the white container.
Source: YouTube/ Marj B
"Happy birthday, love mom," reads Ja'Myron. He looks up in confusion before breaking out into a smile.
The tables were turned for pop superstar Britney Spears when her son decided to prank her back in June 2018.
Jayden James, her 11-year-old son, had stolen her phone before they went shopping.
When they got back, he went to return the phone to his mom, but not before pulling a classic scare prank on the beloved singer.
Spears is startled, but not too shocked by her young trickster son. "Jayden! Not funny," she tells him.
Please fill in your e-mail so we can share with you our top stories!