Bride thinks the dance is ruined but groom turns her around and reveals his surprise
A couple's first dance is a special part of their wedding ceremony, but this bride thought their first dance was ruined. 
The bride and groom wanted to open the dance floor with "Dance Like There's no Yesterday" by Mark Willis, but then "tragedy" struck. 
Read more on our Twitter account, @amomama_usa. The heartwarming video can be seen below. 
A few seconds after their started their dance, the speakers screeched, and the DJ announced that there was a technical fault.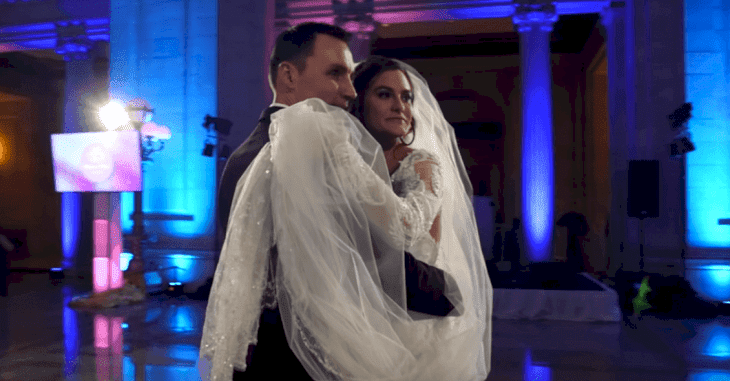 He apologized and said they would be switching over to a live performance of the song and one of the band members started playing the song on the piano.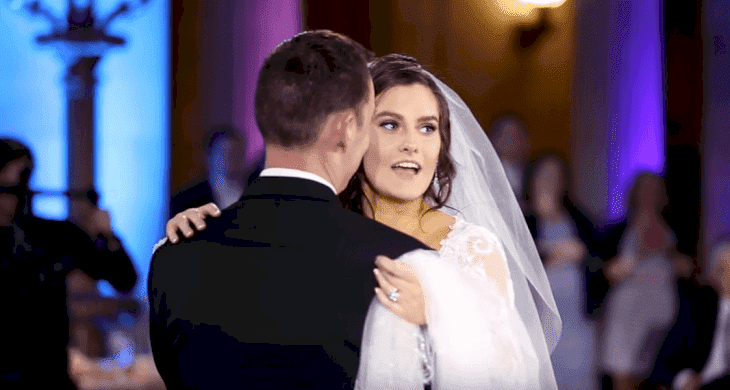 The groom had carefully nudged his bride away from the stage, and she didn't see Mark Willis himself walking onto the stage.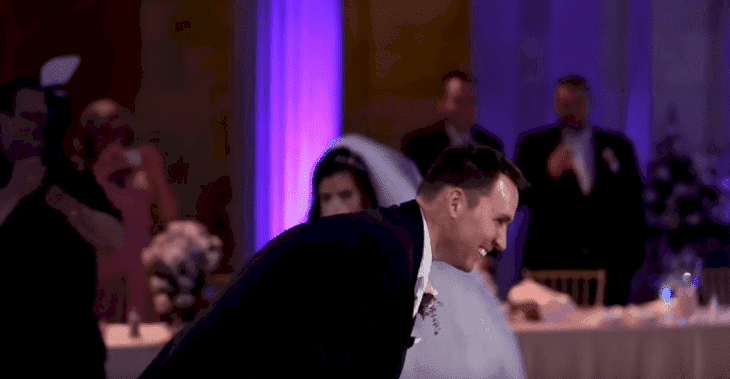 When he started singing, she realized that it had all been a set up and shouted out in excitement.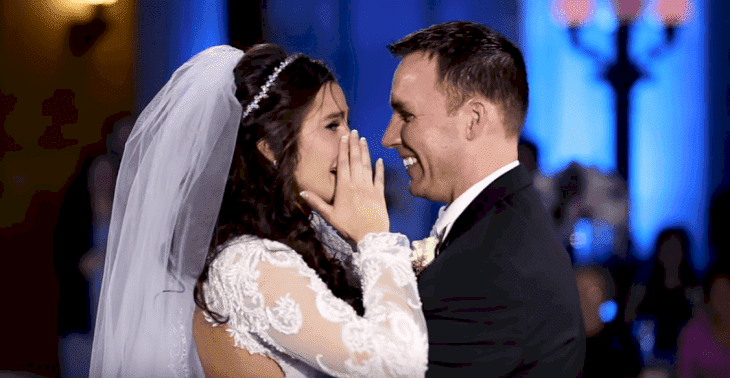 Tears of joy were streaming down her face. Her husband spared no expense to make sure his bride had the best possible first dance.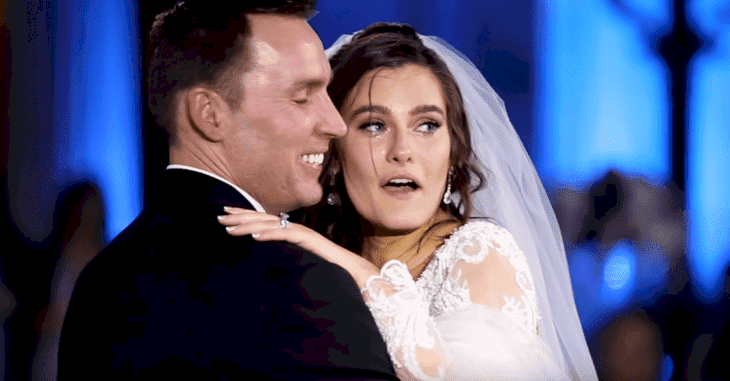 Throughout the dance, she continued to cry and laugh, still unable to believe that her favorite singer, a multi-platinum artist, was performing at her wedding.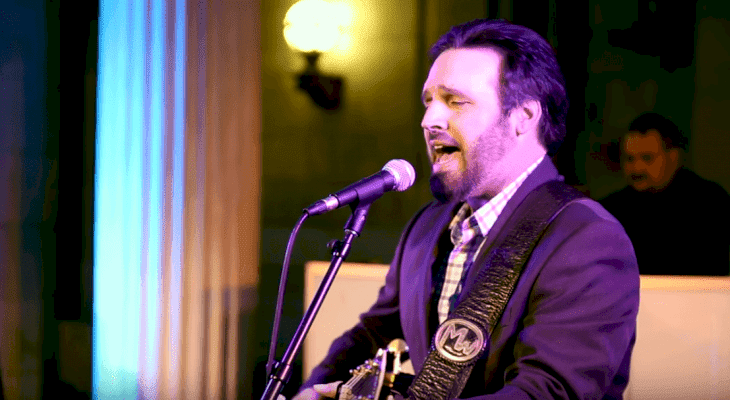 Her husband was beaming throughout the entire dance, and the bride can be seen mouthing, "I love you," to the love of her life. 
In a similar, heartwrenching story, a bride had been practicing her father/daughter dance with her dad, but he sadly he passed away just months before the wedding date. 
The video at her wedding has also gone viral and shows her brother giving her a very special wedding gift. 
He recorded his version of "Butterfly Kisses," the song Andrea would have danced with her father, especially for her reception. 
Throughout the song, Andrea dances first with her grandfather, followed by her two brothers, and finally with her new father-in-law. 
There wasn't a dry eye in the house by the time the song was done. The full story can be read here.