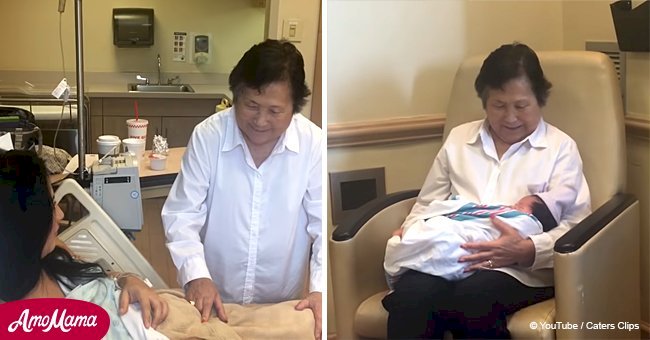 Granny with Alzheimer's surprised each time she re-meets her newborn granddaughter
Setsuko Harmon gets to live one of life's sweetest moments over and over again.
Setsuko Harmon suffers from Alzheimer's, a neurodegenerative disease that destroys short-term memory and causes 60–70% of all cases of dementia.
Setsuko can remember things that happened long ago, but her brain cannot retain memories from day to day. Her daughter has been filming Setsuko as she is introduced to her new-born granddaughter Sadie for the first time - every day.
The clips, posted by Christine Stone on YouTube show the bittersweet challenges faced by the families of Alzheimer's patients.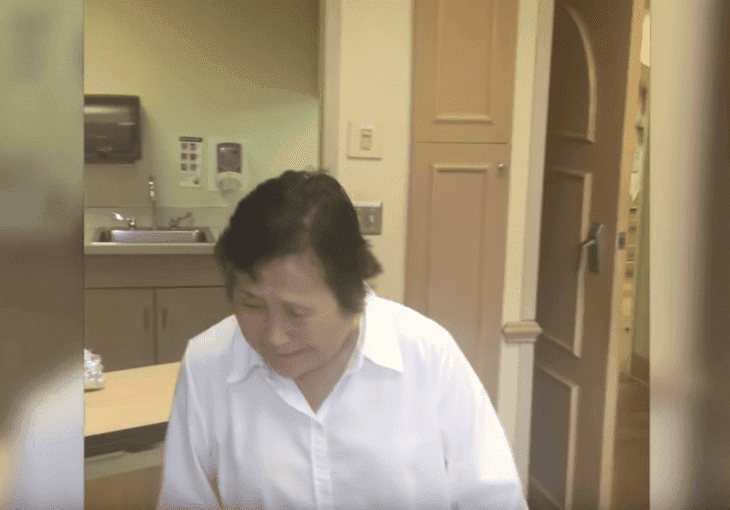 Source: YouTube/ ChristineStone
"But her short term memory is gone. Every time I say, 'Meet your granddaughter, Sadie,' she'll forget whose baby it is again five minutes later. She gets so excited all over again. "
Christine Stone, YouTube/ ChristineStone, October 27, 2017.
"50 FIRST DATES" IN REAL LIFE
For Stone, life has become a surreal real-life version of the Drew Barrymore/ Adam Sandler hit comedy "50 First Dates."
In the movie, Sandler plays a man who falls in love with a woman who cannot remember anything from one day to the next and has to make her fall in love with him every day.
Like Sandler, Stone has to introduce her mother to her daughter every day, and everyday 77-year-old Setsuko is just as joyfully surprised as the next.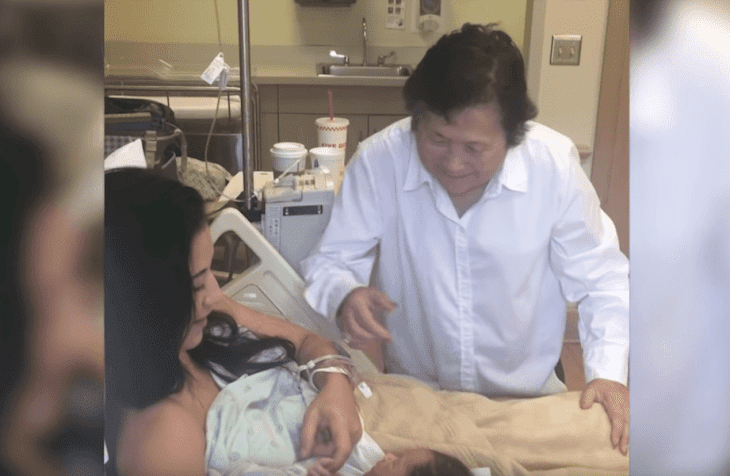 Source: YouTube/ ChristineStone
"THE ORIGINAL VIDEO I MADE SO SADIE WOULD BE ABLE TO SEE HOW MUCH HER GRANDMOTHER LOVED HER"
Knowing that her mother is likely to die before Sadie is 18, Stone started to record and compile every moment the two spend together. Then, in an effort to increase awareness of Alzheimer's she started posting the videos on social media.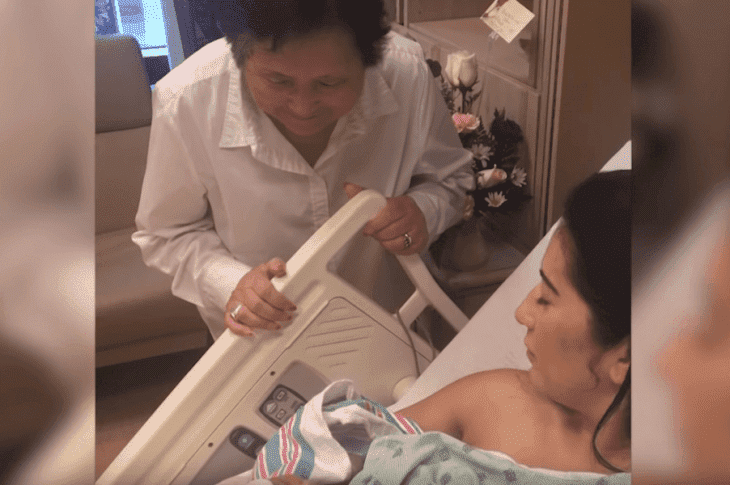 Source: YouTube/ ChristineStone
IT STARTED WITH THE PREGNANCY NEWS
When the 39-year-old Stone discovered she was pregnant she couldn't wait to share the news with her parents, but she found herself telling her mother over and over.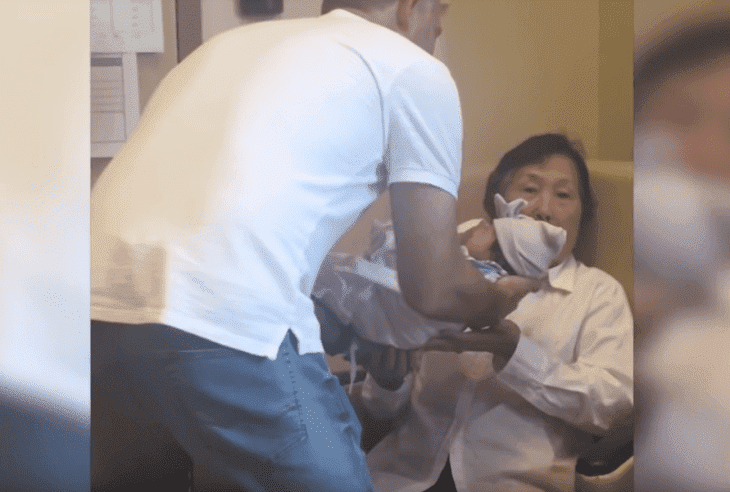 Source: YouTube/ ChristineStone
A COMPLICATED PREGNANCY
Stone's pregnancy was particularly grueling since doctors detected a problem in Sadie's ultrasound scans - her femur bones were too small. The doctors warned Stone that eight out of the10 possible diagnoses would result in the baby's death.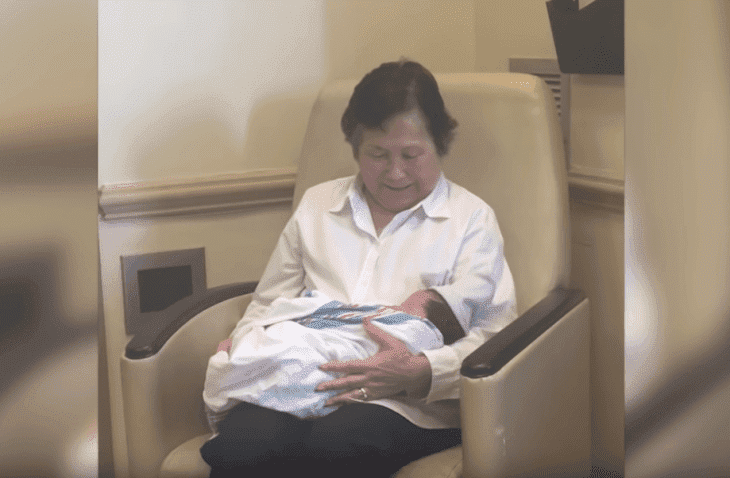 Source: YouTube/ ChristineStone
A PRECIOUS BABY GIRL
Stone entered delivery in a state of anxiety, but Sadie was born healthy, though she suffers from a form of dwarfism, came as a known as achondroplasia. This condition does not affect her brain or her lifespan, only her height.
Stone is enjoying her mother's interaction with her baby and was astounded when Setsuko remembered the words and melody of an old lullaby from her native Japan that she loves to sing to her granddaughter.
In a related story, Mac McDermott uses music to salvage some of his father's memories from Alzheimer's disease.
Please fill in your e-mail so we can share with you our top stories!