Amal Clooney appears in an eye-catching polka dot dress after business meetings in New York
Amal Clooney stepped out from a meeting dressed in a black and white polka dot get-up on Wednesday evening.
The media could not resist taking a few photographs of the stylish human rights lawyer. The suit consisted of a belted jacket that came down to her hips, with a small ruffle on the wrist.
The combination with a matching midi skirt gave the appearance of a dress. George Clooney's stunning wife paired the outfit with classic black stiletto heels and a matching leather handbag. 
Follow us on Twitter for more @amomama_usa. Her picture can be seen below.
#GeorgeClooney had the best first date planned for #AmalClooney — but it almost got derailed. https://t.co/6E0PasyX6P

— InStyle (@InStyle) September 26, 2018
Amal, 40, showed off her features while wearing a toned-down makeup look compromising of mild blush and a light pink lip. 
Her hair was worn down with a traditional side part. The flowing locks just barely hid her sapphire and diamond earrings. 
Amal Clooney's Polka Dot Skirt Suit Is Exactly What We Need Today https://t.co/3FyCfwixdO

— Harper's Bazaar (@harpersbazaarus) September 27, 2018
Amal, who became a mother of two by twins Alexander and Ella back in June, was unaccompanied by her A-list husband.
Met at #UNGA w Amal Clooney to discuss case of imprisoned Reuters reporters Wa Lone & Kyaw Soe Oo in #Myanmar for covering allegations of serious human rights violations. EU continues to call for their immediate release. MY sld protect free media & democracy. #EU4HumanRights pic.twitter.com/IDQPLmUA1V

— Stavros Lambrinidis (@SJLambrinidis) September 27, 2018
The style icon's superstar husband recently opened up about how the family goes about preparing meals at home. 
Amal Clooney sees your florals, but she's already moved on to polka dots. https://t.co/hAzdab4JQ1

— POPSUGAR Fashion (@POPSUGARFashion) September 27, 2018
Clooney revealed that their full-time chef since 2013, Viviana Frizzi, is the much-preferred choice when it comes to culinary matters. 
The 33-year-old is skilled in sushi preparation, Lebanese, and Indian dishes. She also indulges the family in meals that even the twins love. 
Amal Clooney stuns in a black and white polka dot dress in NYC https://t.co/rEqgPLD27R

— Daily Mail Celebrity (@DailyMailCeleb) September 28, 2018
"Honestly, Amal and I are such poor chefs that any lesson from Vivi in the kitchen would be like teaching a whale to fly." 
Perhaps "Vivi" was also involved in the couple's four-year anniversary celebrations, which happened just yesterday.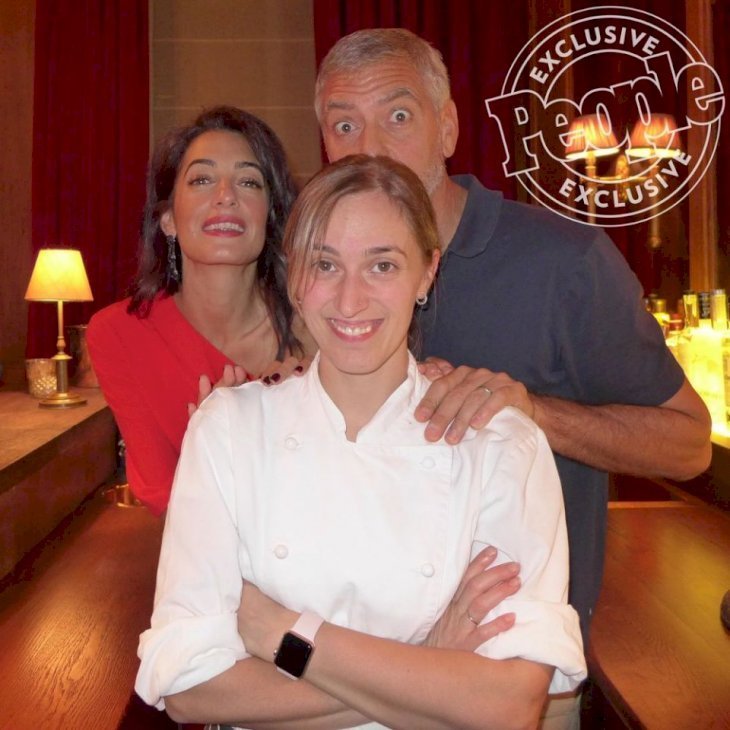 This follows just a month after the actor admitted to a health condition he has been struggling with for years. 
Last month, Clooney discussed in an interview his "chronic pain and headaches" that started after an accident in 2005. 
Clooney suffered a spinal injury while filming "Syriana." In the hospital, he contemplated taking his own life due to the intense pain that resulted. 
"I was lying in a hospital bed with an IV in my arm, unable to move, having these headaches where it feels like you're having a stroke."
Thankfully, he seems to be enjoying life to the fullest with his working wife and adorable kids. 
If you or someone you know have been contemplating suicide, however, there are options. 
Please contact the National Suicide Prevention Lifeline at 1-800-273-8255. Other international suicide helplines can be found at befrienders.org.