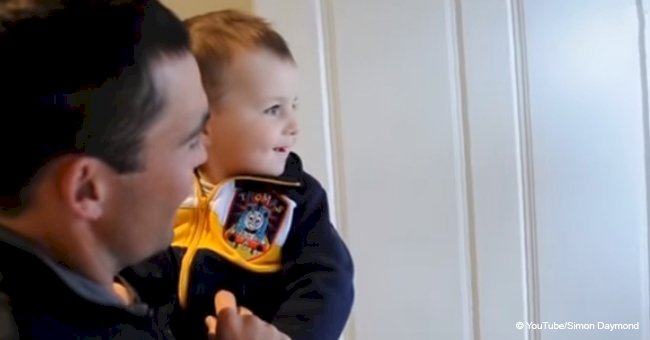 Baby gets adorably confused when he sees his dad's identical twin brother
Even adults are often stunned by the appearance of twins, so it was no wonder the little boy was lost for words. He dealt with it in a very intelligent way, however.
The little boy, named Charlie, had never met his uncle who was a twin to his father. His uncle lived in Switzerland and so he hadn't seen his nephew in months.
By the time the reunion came around, Charlie was totally unfamiliar with his uncle, or the bizarre fact that he would look just like his father.
The video is found below.
Follow us on Twitter for more @amomama_usa.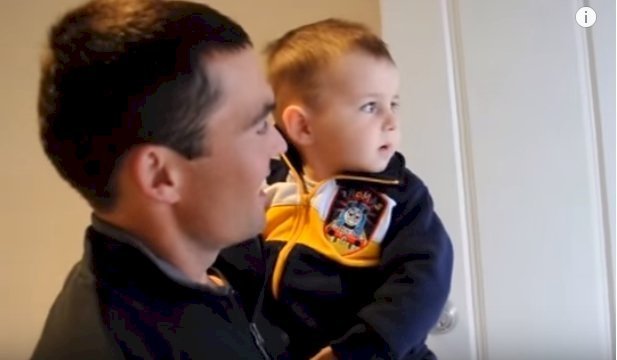 Source: YouTube/ Simon Daymond
In the video, Charlie's father opened the door only to be greeted by a man with the same face, voice, and even a similar haircut.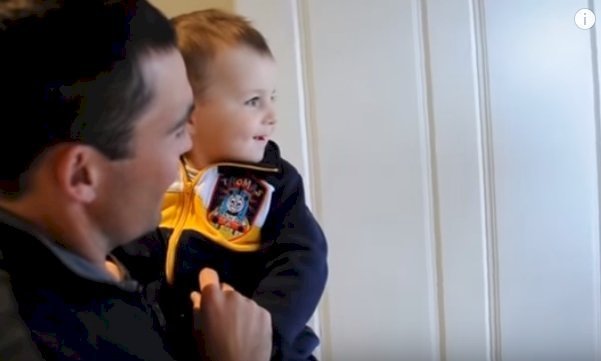 Source: YouTube/ Simon Daymond
The poor boy was at a loss for words. He stared suspiciously at his uncle for a long while.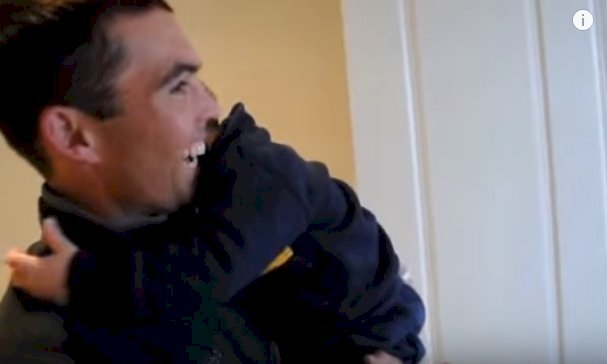 Source: YouTube/ Simon Daymond
He then smiled and buried his head in his father's shoulder. When he looked up again, his uncle extended his arms out to hold him.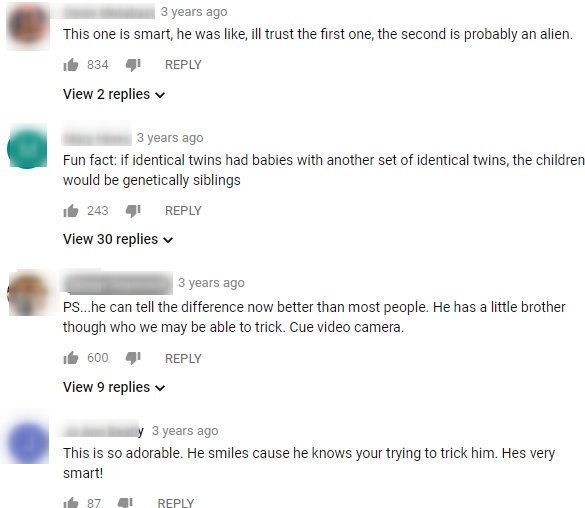 Source: YouTube/ Simon Daymond
Charlie goes along for a short while and crossed over to his uncle.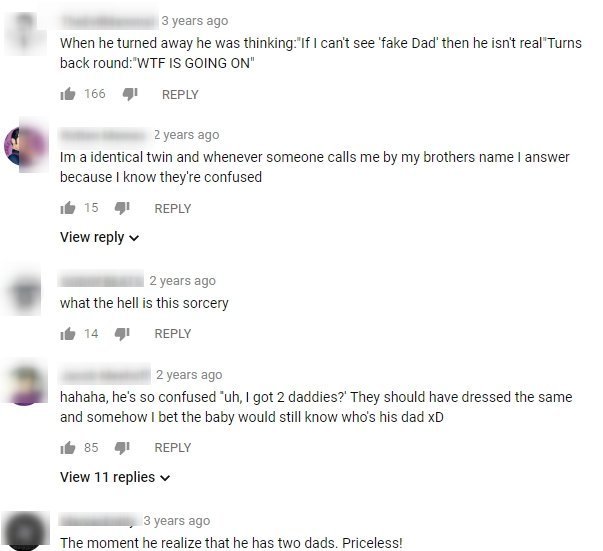 Source: YouTube/ Simon Daymond
But soon enough, he reached back out to his "real father" and smiled back at his uncle.
Source: YouTube/ Simon Daymond
Another pair of twin men pulled a similar stunt on 16-month-old Reed in 2016.
Stephen Ratpojanakul of New York shared the heartwarming clip to YouTube.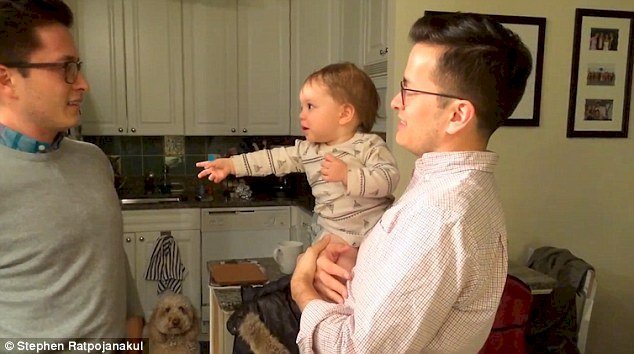 Source: Daily Mail
In the video, Reed is on Stephen before his uncle Michael takes him. Michael then pointed to his twin brother, and little Reed pointed, too.
"Dada," he says as he goes back to his father.
Stephen repeats the actions of his brother. But the baby seems unperturbed by the fact that she seems to have two dads.
Source: YouTube/ Stephen Ratpojanakul
She goes back and forth between the two until the men and the recorder erupts in laughter at the hilarious dilemma of Reed.
The dads in the videos both managed to appear quite similar for their pranks. It's unsurprising since twins are said to have a lasting connection.
Newborn twins made this clear in February 2018 when they cried out for each other immediately after being born.
Dany Lyman, the twins' father captured the touching moment that showed how, once separated, the twins began to bawl.
Source: YouTube/ Hải Anh Bùi Quang
Upon putting them next to each other again, both boys quietened down.
Please fill in your e-mail so we can share with you our top stories!