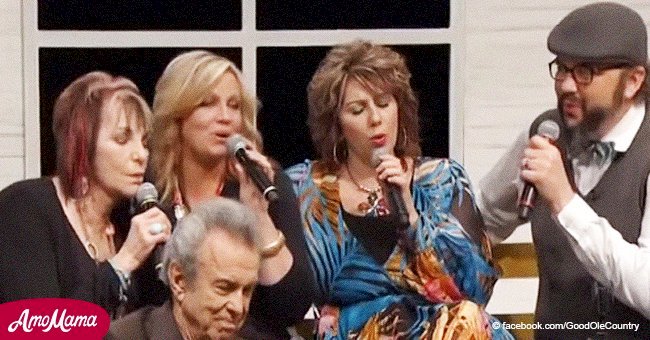 This iconic perfomance of The Isaacs' 'I'm Gonna Love You Through It' impressed everyone

Three siblings sat in a room full of country stars and melted hearts with their performance of a popular song. The video went viral on Facebook fast.
The audience of people consisted of country music lovers and country stars. But not only country music lovers were touched upon hearing the trio sing.
The video has already garnered almost eight million views within two months, along with 5,900 comments and 180,000 shares. It is found below.
Follow us on Twitter for more @amomama_usa.
Source: Facebook/ Good Ole Country
The siblings' voices are exceptionally melodious, not to mention powerful and passionate. Many watching will be moved to tears just like the audience in the room was.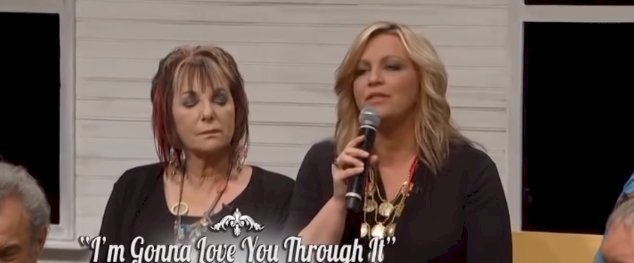 Source: Facebook/ Good Ole Country
Siblings Ben, Sonya, and Becky Isaacs' rendition of Martina McBride's "I'm Gonna Love You Through It" relayed a message about breast cancer.
Regardless of whether or not you have been directly affected by it, the song will shake you to your core.

Source: Facebook/ Good Ole Country
The song was first released in July 2011 from McBride's "Eleven" album. In November 2011, it received a nomination for Best Country Solo Performance at the Grammys.
The three siblings in the clip, knowns as "The Isaacs," are well-known in the Christian and country music industry.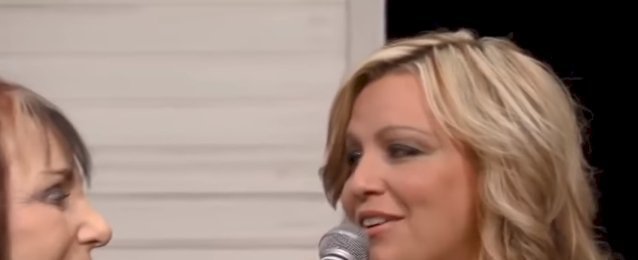 Source: Facebook/ Good Ole Country
They have also appeared on the Grand Ole Opry several times.
The song speaks about a 38-year-old woman suffering from breast cancer. She is comforted by her husband throughout and survives.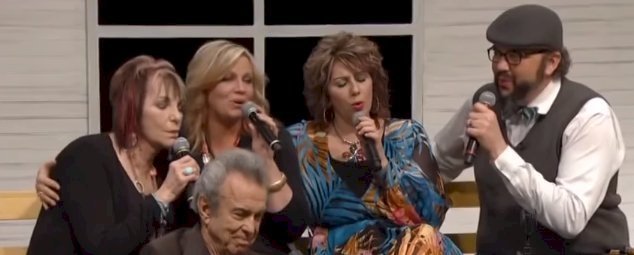 Source: Facebook/ Good Ole Country
It is based on co-writer Sonya Isaacs' story of her mother, Lily, who won her battle with cancer.
Back in 2015, students sang the same song for their teacher who had just been diagnosed with breast cancer.
The Staten Island fifth-graders formed a group called PS22 Chorus. They gave their final grade performance to Adriana Lopez.
Lopez was overwhelmed by the heartfelt tribute and cried as her students sang their hearts out to her.
The chorus director, Grepp Breinberg, at one point explained that the group was "so inspired by [Lopez'] fighting spirit" they wanted to dedicate the song to her.
They also held up flowers to Lopez during the performance. Afterward, the beloved teacher gave her supporters a big hug.
Please fill in your e-mail so we can share with you our top stories!