Talented woman goes viral after a magnificent vocal performance inside an empty grain bin
Jenny Mann, a mother from Alabama, turned into a social media star after an unsuspecting video of her singing went viral.
Mann posted the video on her official Facebook account as a response to a singing request from her friend, Hannah Gunter.
The video sees her walking into an empty grain bin and singing the popular Christian hymn, "How Great Thou Art."
In the description to the video, she explained that she recorded the song just to fulfill the request of her friend, Gunter.
Follow us on Twitter to learn more.
She wrote, 'Y'all don't pay attention to me cause I hate to see myself sing, but I'm thankful for the gift God had given me.'
The video shows off Mann's beautiful voice and her amazing vocal range. Due to her choice of singing location, her voice also gets a unique reverb that makes her performance even more intriguing.
Mann's performance has so far received over 2 million views and has been shared more than 39,000 times, making it go viral on the internet.
There are more than 21,000 reactions for her performance and hundreds of people have also taken time to praise her in the comments section.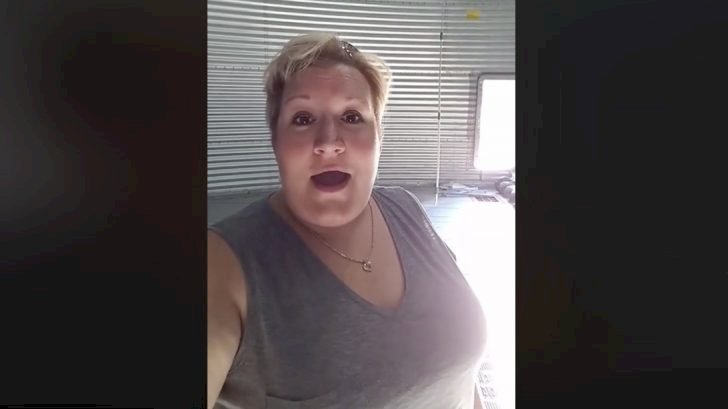 Meanwhile, Country Music Family informed that Mann, who is a mother of three, is popular for her Facebook videos which see her making hilarious weather reports in foreign accents.
She interacts with her followers regularly through these videos, or sometimes through Facebook Live. With this, she has gathered a significant amount of fans and followers. Her cover of the Christian hymn is only going to add to her popularity.
However, it is not the only song she has recorded on Facebook. She also impressed her followers with yet another cover of the patriotic number, "God Bless America," for which she collaborated with some of her friends.
Back in 2017, another 32-year-old mom also unexpectedly went viral on social media after showing her singing talent with a beautiful rendition of "Maybe This Time" from the musical "Cabaret."
The video went viral after the woman, Christina Kokonis-Viggers and her friend casually tried out the karaoke machine at a store.