Dog decided to frolic in the pool so she started to fill it with water herself
On a summer day in California, Charlie Ogard recorded a cute video of his dog Maddie. Then-6-months-old, the Labrador wanted to play in the water while its owner did some gardening.
A perfect moment presented itself and Maddie took it. What resulted was a viral post which garnered more than 2 million views.
Charlie Ogard was at home one day tending to plants in his yard.  At one point, he left the hose on the ground to deal with something else.
His Labrador, Maddie, was around and saw a golden moment. The dog grabbed the hose with her mouth and walked over to her blue plastic children's pool.
For more on this story go to our Twitter account @amomama_usa. Probably having seen Ogard in action with the hose before, the dog got into the pool.
It becomes clear what Maddie is trying to achieve as she wrestles with the hose. The dog keeps trying to keep the hose in the pool to fill it up.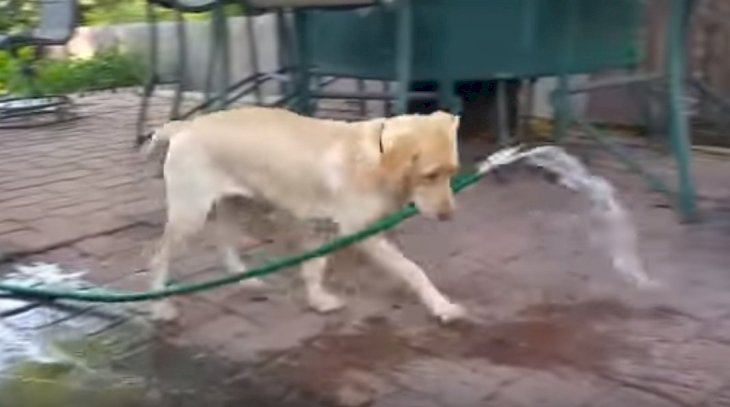 She appears to be struggling with her technique as the mouth of the hose keeps slipping out and getting tangled around her feet. According to Ogard, he didn't allow her to waste water and switched off the tap after recording the short clip.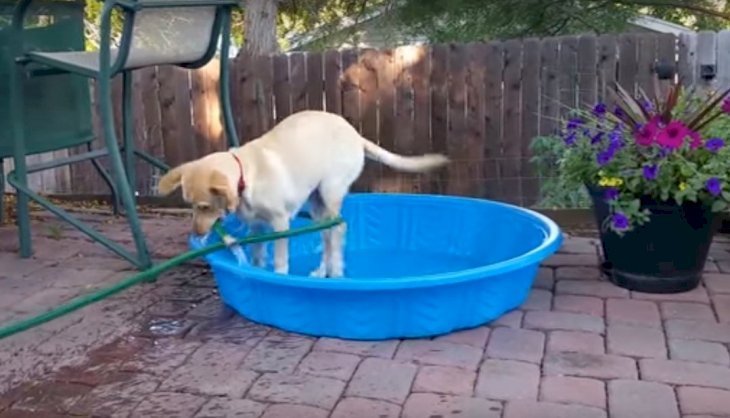 Her owner said Maddie was "trying to fill up her pool to cool off" on a hot summer's day. The lucky pet got her wish a few days later.
Unlike some dogs, she loves playing in the water. A few days later, she was recorded enjoying playing with a sprinkler as it watered the garden.
An article reported that water therapy or hydrotherapy is a great resource for your dog. The therapy can aid in healing an injury or can help with weight loss in dogs at risk of obesity.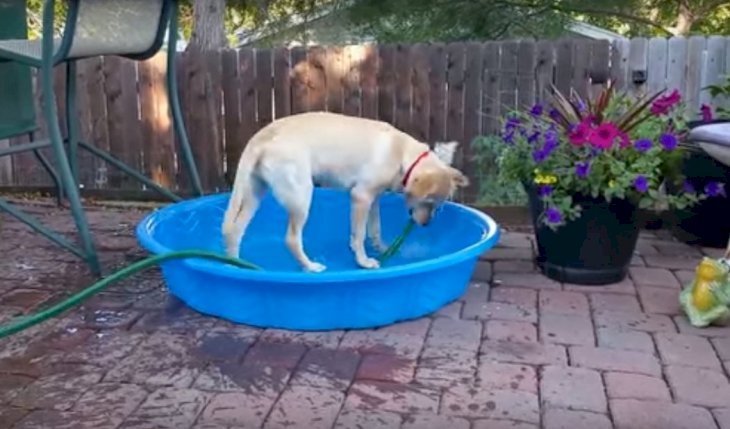 It's said to also be helpful in training more athletic dogs such as race dogs or hunting dogs. The therapy could be helpful in dealing with dog ailments.