Dad plays the guitar while 1,5-year-old twins adorably dance to his song
These identical twin girls have taken over the internet with their cute dance moves. As soon as their father starts playing on his guitar, the two girls begin moving.
The pair has appeared on YouTube before when they were just 11 months old. Clearly, music is going to be a big part of their lives the older they get.
In an adorable video uploaded on YouTube by Brovadere, identical twin girls can be seen getting ready to dance. The girls wear matching outfits and hairstyles.
Their father can be heard playing some music on his guitar which gets the two girls going. They start off uncertainly but quickly get into the groove of things.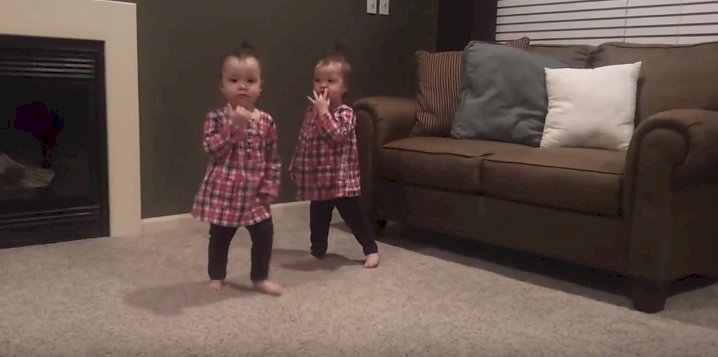 For more on this story go to our Twitter account @amomama_usa. Their father captioned the video:
"This is a video of our identical twin girls still dancing to daddy's guitar at 19 months. It is simply amazing how they create their own dance moves!"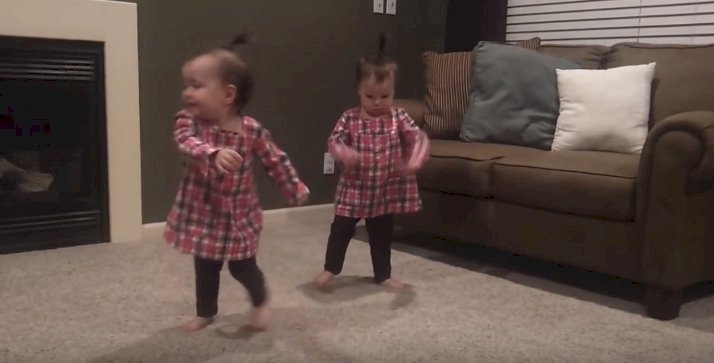 He also revealed that the song he was playing was an original that he composed just for them. The twins clearly love what they're listening to as one of the girls can be seen turning around gracefully while the other dances along.
The pair's dancing included one of them spinning while the other bops up and down. The girls also incorporate some hand gestures in their dance moves.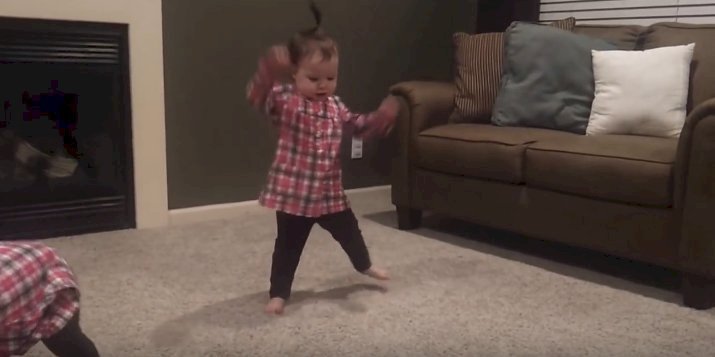 Spinning is a big part of their dance routine, obviously until dizziness takes over. One sister can be seen wiggling her hips to her father's music.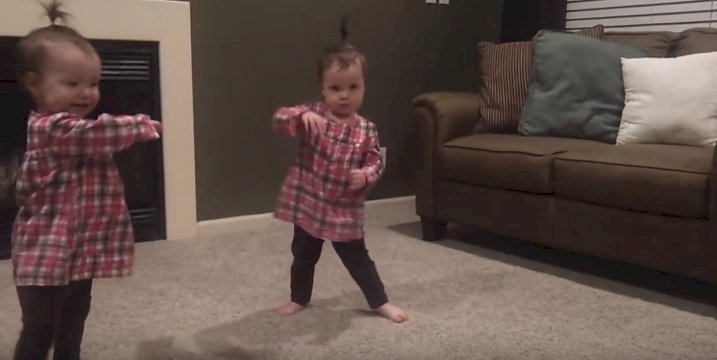 The two girls make sure to have a moment where they check each other's dance moves out before continuing. At the end of the song, the twins clap for their father's performance gleefully.
Parents Magazine reported that music holds a very important position in a child's early life. According to the publication, it helps babies learn to move around, learn our language and express themselves better.
Babies that dance around rhythmically to music are proven to smile more. They're also easier to soothe and are willing to explore the world around them.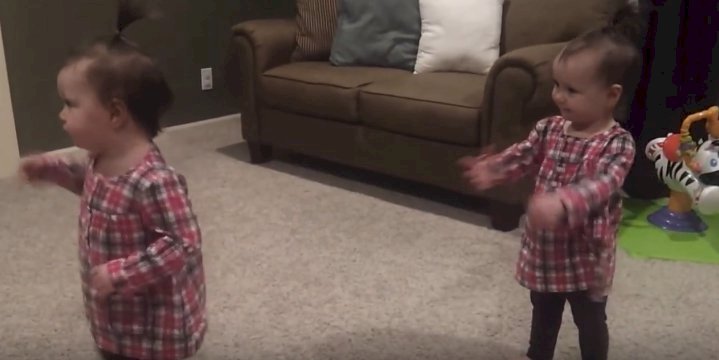 This wasn't the first time that the twins have had a go on YouTube before. At 11 months old, their parents posted a video of them seated in high chairs when their father begins playing on his guitar.
The adorable girls look at each other and smile before swinging around in their chairs to the beat.